Hello book lovers! Here is today's awesome list of 10 free Kindle books thanks to See Mom Click! Today has a great selection with an awesome cookbook, a touching work of non-fiction and so much more! Remember to check that the prices are still free. They change quickly!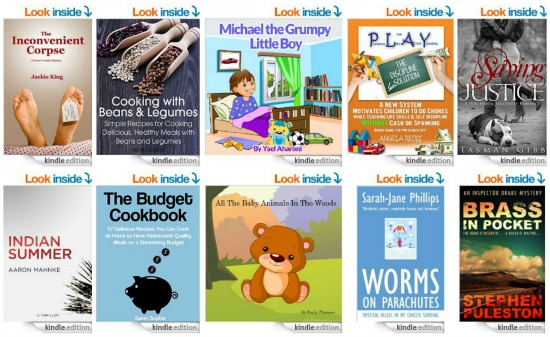 Happy Reading!
Want more Kindle deals? Check out all the Kindle Daily Deals and this month's batch of 100 books for $3.99 or less. Don't have a Kindle? Just download a FREE Kindle Reading App
for your computer, tablet or smartphone. Want to get a Kindle? Amazon has a selection of Kindles here with prices starting at just $69!