This post contains affiliate links. If you make a purchase through one of these links, I will make a small commission. Your price will not change. Thanks for supporting Bullock's Buzz!
Good afternoon book lovers! Here is today's list of 10 free Kindle books selected by your truly. It's a wide selection with a lot of great books. Make sure you check the prices before downloading as prices can change quickly!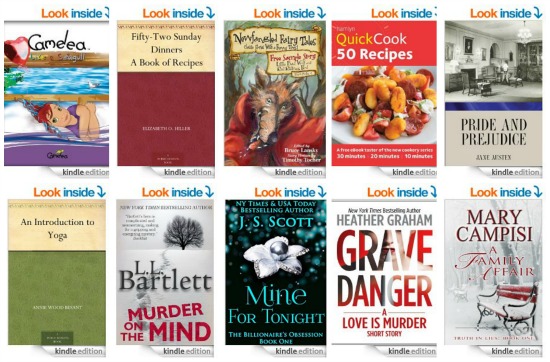 Happy Reading!
Want more Kindle deals? Check out all the Kindle Daily Deals and this month's batch of 100 books for $3.99 or less. Don't have a Kindle? Just do what I did and download a FREE Kindle Reading App
for your computer, tablet or smartphone. Want to get a Kindle? Amazon has a selection of Kindles here with prices starting at just $69!