This post contains affiliate links. If you make a purchase through these links, I will make a small commission. Your price does not change. Thanks for supporting Bullock's Buzz!
Another Monday, another week, another list of 10 Free Kindle Books! Choose from today's awesome selection, and find a free book to help you get through the week! Remember, prices can change quickly, so make sure you double-check before you download.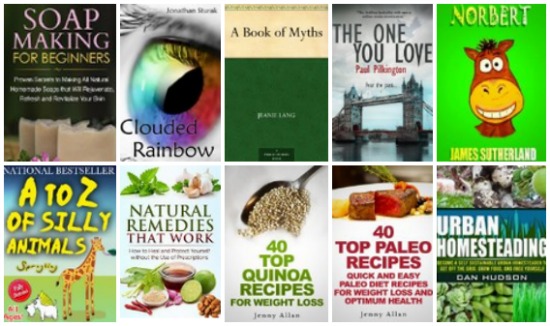 Happy Reading!
Want more Kindle deals? Check out all the Kindle Daily Deals and this month's batch of 100 books for $3.99 or less. Don't have a Kindle? Just do what I did and download a FREE Kindle Reading App
for your computer, tablet or smartphone. Want to get a Kindle? Amazon has a selection of Kindles here with prices starting at just $69!