Merrithew Home Fitness Equipment, Media & Training – A Review
For many, the start of a new year means the start of a new you. Resolutions to lose weight, eat healthy and exercise are made, and hopefully kept. Unfortunately I have always had a hard time keeping my new years resolutions, especially if they involved exercise! But this year, I am determined to keep them! And thanks to Merrithew and my new home fitness equipment, I will be able to do it!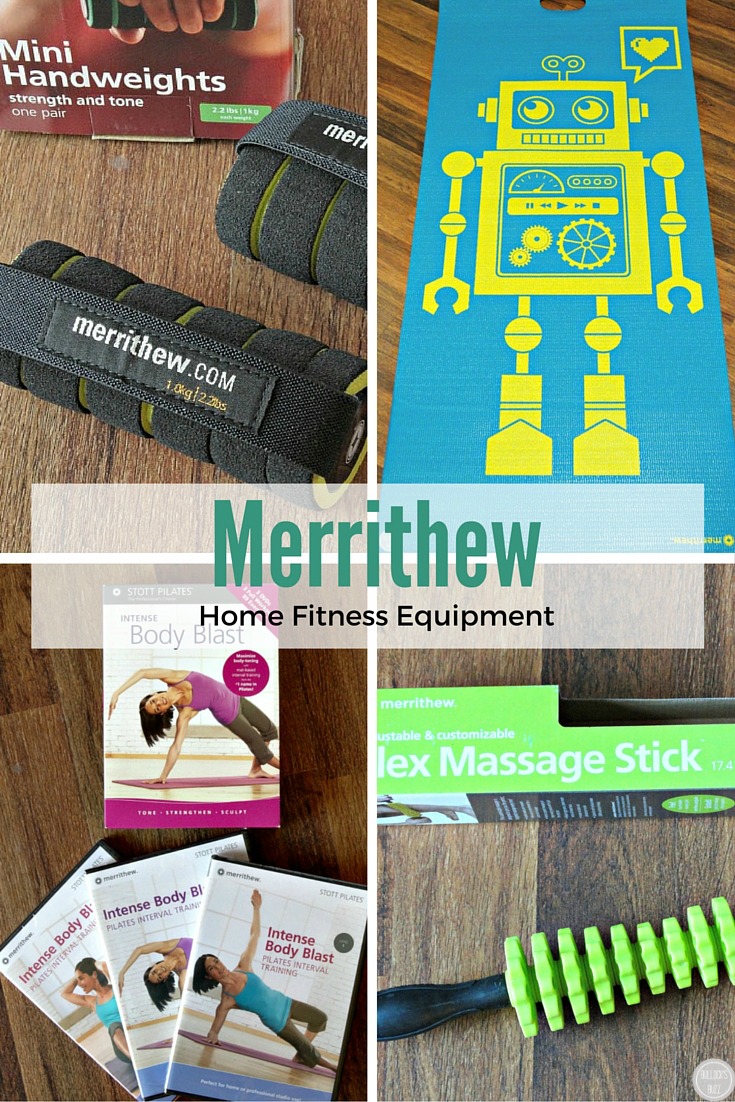 When I was younger, I was very active, swimming, bike riding, walking, running, yoga, you name it! But as the years passed by, and my life became fuller and busier, the time I had to dedicate to things like exercise became less and less. Now it is practically non-existent. While I've been wanting to get back on the fitness boat for some time now, there is no way I am going to pay to join a gym, especially since there is so much I can do right in the comfort of my own home. Merrithew had all of the home fitness equipment I needed to get started doing just that!
Merrithew began as a Toronto-based Pilates studio and have now branched out into an international brand offering equipment, fitness-class curriculum, instructor training and more. They offer consumers a large selection of home fitness equipment, media and training products for all ages and fitness levels, no matter what your budget – or time constraints – may be. They even have fitness equipment for kids so if you need extra motivation, set up a Mommy and Me fitness time!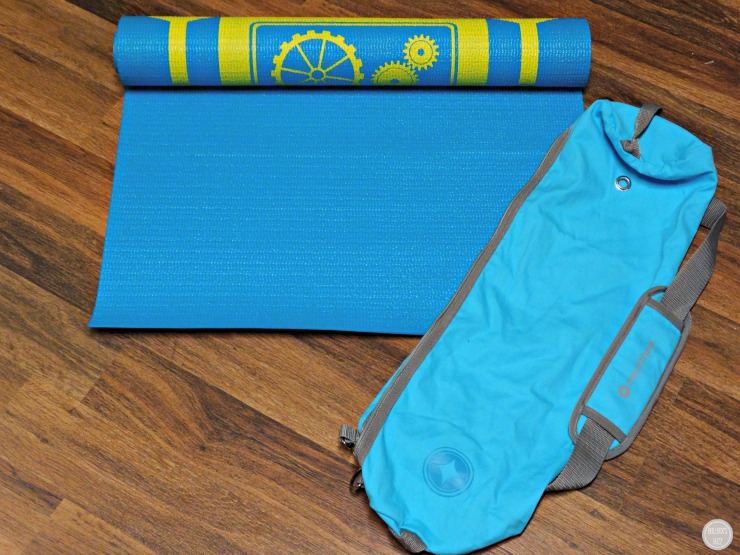 Eco Mats for Kids
In fact, one of my favorite items I got is the Eco Mats for Kids! Just like an adult-sized yoga mat, this kid's mat does its job of providing support from hard, uncomfortable surfaces for yoga, exercising, playtime, and more! Made of a durable, non-slip, waterproof, sun protective, biodegradable, baby safe PER material, you won't find any toxins, heavy metals or phthalates in these cute mats. You can choose from several designs including robots, monkeys, honeybees, stars and more.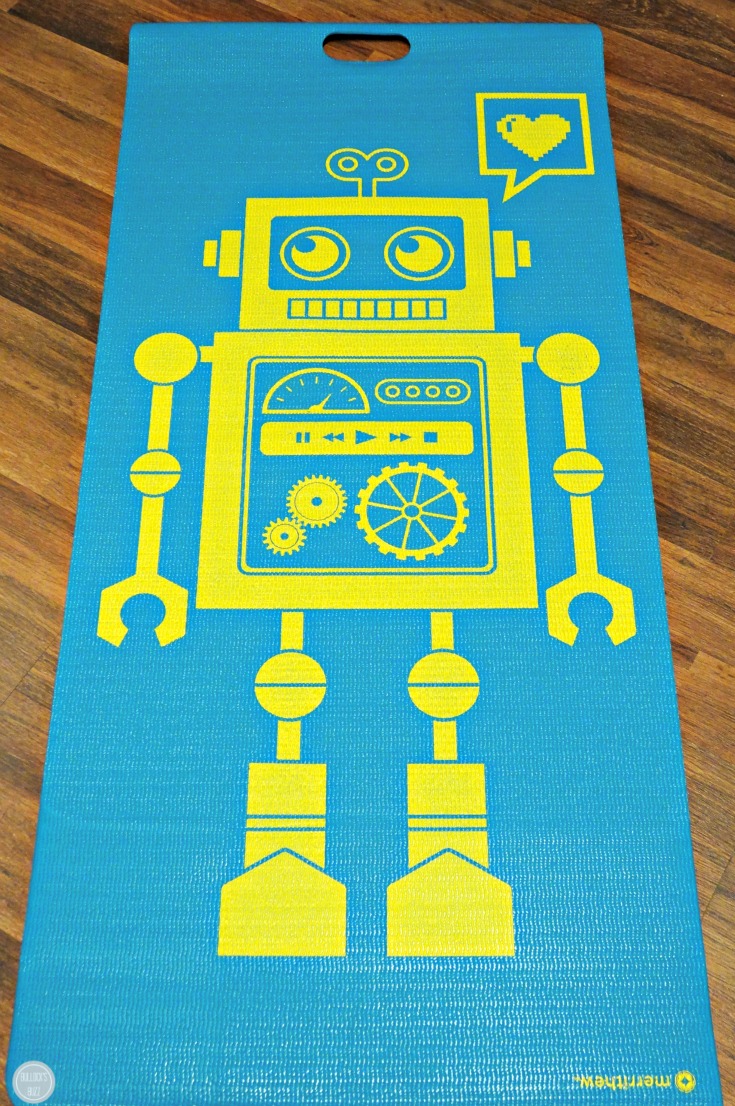 They even have Roll and Zip Mat Bags for on-the-go in all sorts of great colors to match the mats!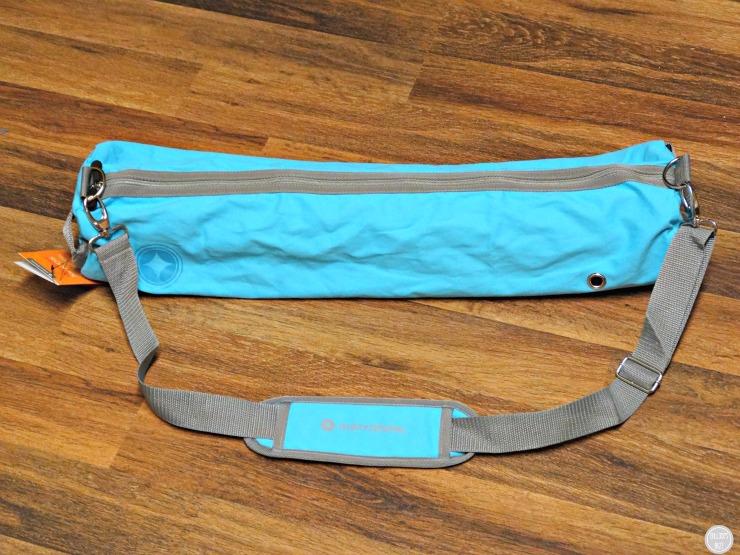 Mini Hand Weights
I also got a pair of 2.2 lb Mini Hand Weights which are perfect for those who are just getting back into working out and want to strengthen and tone.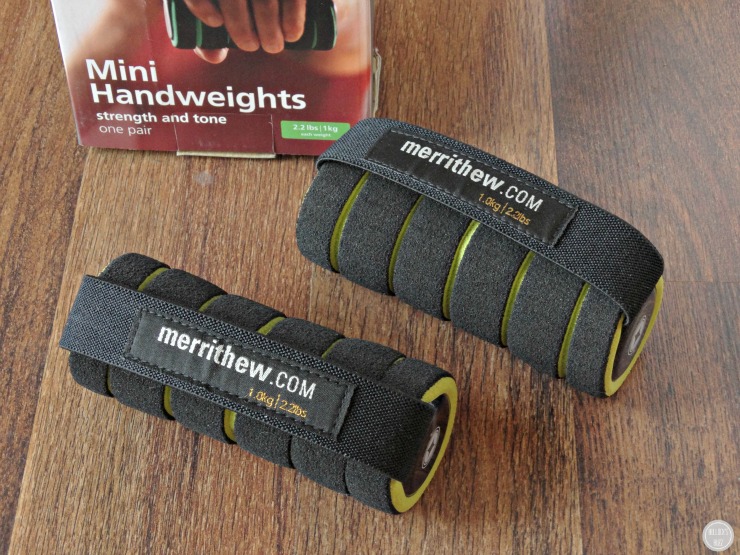 These hand weights have an incredibly soft, padded grip, and straps ensure that they fit snugly and safely in your hand. I use them during yoga, while out walking, and for general toning. They are comfortable to hold, and won't slip from my grip if my hands get damp.
Stott Pilates Intense Body DVD Set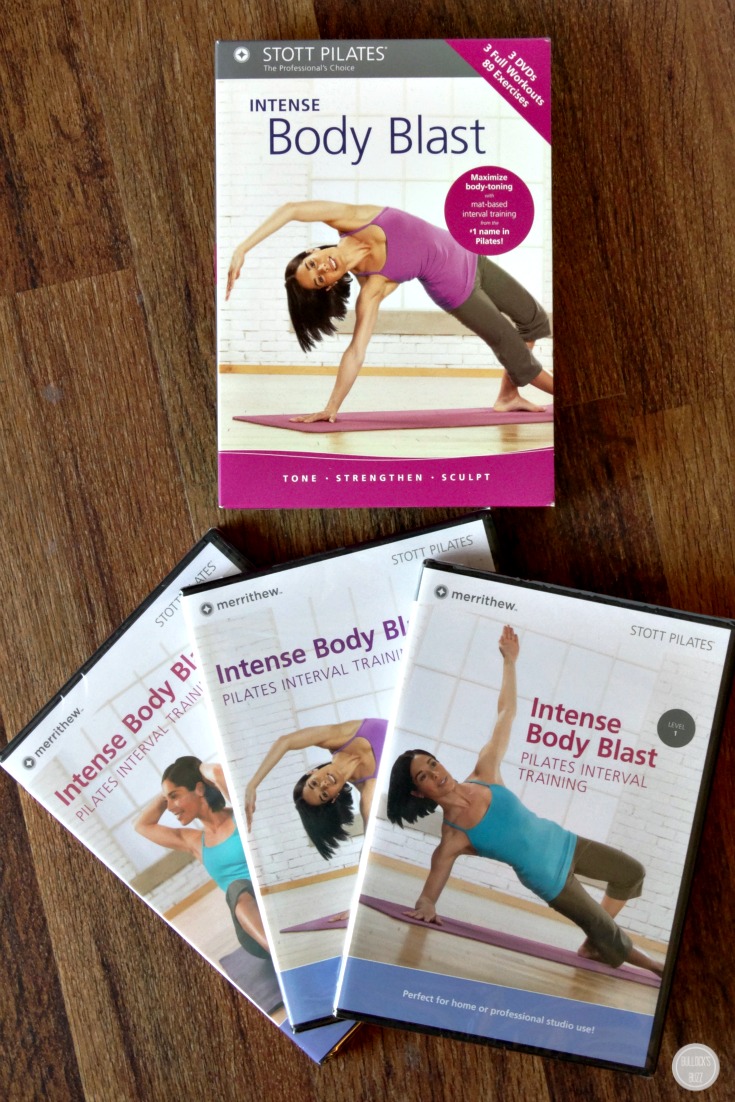 Although I've tried Pilates a few times in the past (before I broke my resolution that is, lol), I have never committed to an on-going workout. Now that I have the Stott Pilates Intense Body Blast 3 DVD set, it'll be easy to schedule my workout right from home and stick to it. Each DVD takes you through a full-body mat-based Pilates workout, led by Master Instructor Trainer PJ O'Clair. She does a great job guiding you through each set, and if you prefer to do it on your own, you can opt to work out with music only. And, since each DVD adds on another level of Pilates exercises, you can progress at your own speed. The workouts on this particular DVD set are definitely intense, starting at intermediate level 3 and moving up to advanced level 5. So if you've never done Pilates, or if, like me, you haven't done them in awhile, you may want to consider one of the DVD's for beginners, and then work your way up. In fact, I think I am going to send off for one of the beginner DVDs myself! You can find several on the Merrithew site.
Merrithew Flex Massage Stick
Ever since I was in a car accident in my 20's, I've suffered from ongoing pain in my neck, right shoulder, and upper back. I also have persistent pain from plantar fasciitis and heel spurs. Add in constantly working at my computer and the stress of everyday life, and there are times where I would give anything for a professional massage. However, since that doesn't seem to be in the books, I am glad I have a Flex Massage Stick from Merrithew! While exercising has definitely helped with some of the pain, this awesome massage stick helps a lot!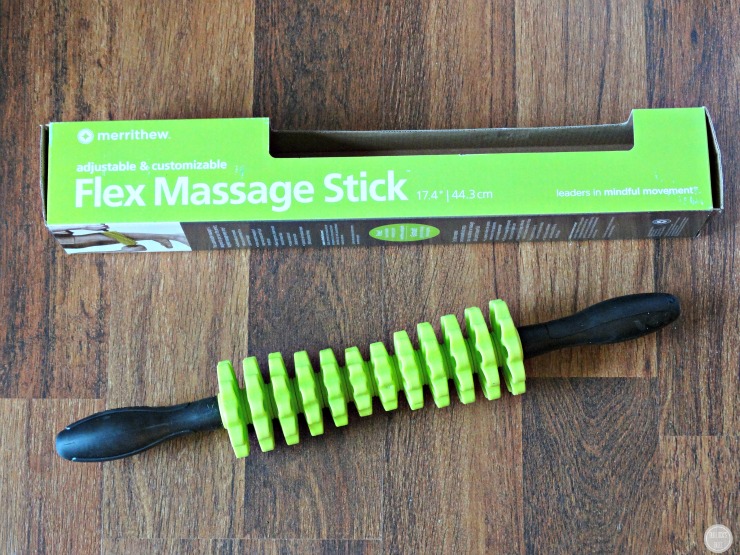 Designed with 12 reconfigurable massage wheels, the Flex Massage Stick works to massage large muscle groups therefore helping to break up knots, loosen fascial, alleviate pain and even improve circulation. The flexibility of this lightweight stick makes it easy to hug the contours of your body, while the independent rollers work on your muscles and fascia. Since you can add as much pressure as you'd like, you can use the stick for a light, relaxing massage or a deep tissue massage. At 11″ in length, the Flex Massage Stick is the perfect size for taking with you when on-the-go, and I love that it is hypoallergenic, nontoxic and phthalate free. And did I mention that it is easy to dissemble for cleaning?!
If you find yourself wanting to get back in shape, but don't have the time or money to join a gym, Merrithew has all types of home fitness equipment! Head to their website to check out all they offer!
Get Merrithew on Amazon! (affiliate link)
Do you have a favorite at-home exercise program or routine you love to do? Share with us in the comments!