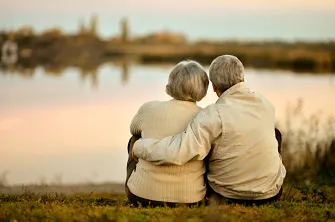 If you're like most married couples, Valentine's Day provides the perfect opportunity and excuse to reconnect and celebrate love. Whether you mark the occasion by giving gifts, heading out on a romantic getaway, or dining at the nicest restaurant in town, you look forward to that special time when the only thing on each if your minds is the love you share.
While it's true that Valentine's Day only rolls around once a year, there's no reason you need to forego its many pleasures until next February — even amidst the devilish details and demands of daily life. If you'd like to revel more regularly in your love, here are six fun ways to keep a Valentine's Day mindset throughout the rest of the year.
1. DIY Love Coupons
Whether you give it as a gift on Valentine's Day, or you present it to your spouse one ordinary day in March, a group of handmade love coupons is a great way to keep the two of you engaged in all sorts of loving behavior throughout the four seasons — especially since research shows that maintaining love in a marriage over the years takes a regular effort. While you should certainly tailor the coupons to your spouse's preferences, some common ideas include:
Breakfast in bed

A foot massage

A romantic meal

A walk in the woods
2. Monthly Aphrodisiac Dinner
The promise of aphrodisiacs have filled human beings' sensual imaginations for millennia, and while the science behind the claims is spotty, foods like artichoke hearts, oysters, honey, and bananas have long enjoyed a reputation for improving intimacy in the bedroom. Capitalize on the fun and potential fulfillment of edible aphrodisiacs by making a monthly meal filled with love-promoting foods.
In addition to the ones already listed, enjoy chilies, avocados, chocolate, pomegranates, salmon, watermelon, pine nuts, and arugula. For a refreshing drink, try a tea that has been anecdotally linked with aphrodisiacal qualities since the Mayans. Whether or not it works, you and your spouse can still enjoy the thrill of putting some effort into your sex life.
3. Random Love Letters
Surprise your spouse by placing random love letters every month or so in his jacket pocket, wallet, or lunch box. While you're welcome to write a page or two detaining the depths of your affection, a simple statement expression gratitude, affection, or desire will be plenty to provide a healthy boost in good feelings between the two of you.
Far too often, couples let their true feelings go unsaid, assuming their partners know how they feel. The result can be a complacency that, over time, can be hard to undo. By writing a love letter now and then, you'll ensure not only that your spouse feels loved by you, but you'll also remind yourself how much you love your spouse.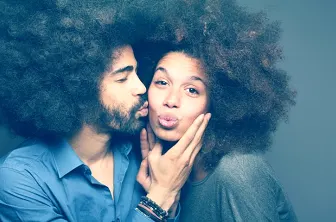 4. Small Presents Every 14th
Why not let every 14th of the month feel like Valentine's Day? Whether you give chocolates, flowers, tickets to a ball game or concert, or jewelry, commit to celebrating your love every month throughout the whole year by giving your partner small presents or keepsakes. See how long it takes before your spouse realizes the significance of every 14th day of the month.
5. Flirt
Remember when the two of you first began to show interest in one another? Chances are there was a good amount of flirting that took place. While it may feel a bit foolish at first, try your hand at flirting with your lover, again. When a love interest is brand-new, flirting comes naturally, but once you've gotten familiar with one another, it may be necessary to brush up on what it looks like. Here are some flirting tactics your spouse will love:
Unnecessary touching during conversation.

Watching your spouse even when he is occupied with something other than you — he'll notice!

Lots of smiling and laughing in his presence.

Giving plenty of unasked for compliments.
6. Chore Takeover
Another way to keep love flowing uninterruptedly all year-long is to try your hand at some of the chores that your spouse usually does. Whether it's taking out the garbage, making sure the car's oil gets changed, mowing the lawn, or cooking dinner, when you jump into the fray and let your partner have a break, it not only helps her relax, but it also lets her know that you're aware of the work she does that keeps your day-to-day lives on track.
Don't let Valentine's Day come but once a year. By engaging in small acts of love when there's no special reason to, you and your spouse will get the benefit of that Valentine's Day buzz all year-long.