Baby's Brilliant wants to say thank you to everyone who made 2014 such a wonderful year – as well as a special thanks to the men and women of our military! Keep reading to learn how military parents can give a special gift to their children AND how you can enter to win a brand new iPad!***
UPDATE I just received an email from the sponsors that they have been notified by Apple that we can not give away an iPad, therefore, the prize has now been changed to $500 cash. Thank you for your understanding!
The holiday season – the time of year when friends and family gather together to give thanks and to appreciate what family really means. Unfortunately, not all of us are able to be at home with our families, especially those men and women who serve in our military, and make it possible for us to be able to celebrate this time of the year with our loved ones. The creators of Baby's Brilliant – one of the most popular learning apps for baby's and toddlers – wants to give a special thank you to our military men and women. So as they introduce their latest Baby's Brilliant addition, Read Along Stories, they are offering all military Mom's and Dad's the opportunity to read the stories to their children in a recorded message that will then be posted on a dedicated Baby's Brilliant website page. Children of these soldiers can then listen to their mom's and dad's read them a story as often as they like! What a wonderful gift to give!
And as a way to say thanks to everyone who made 2014 such a fantastic year for Baby's Brilliant, they are also giving away $500 CASH!! – to be shipped before the holidays! To enter, use the Rafflecopter form below. This giveaway is open to US residents, ages 18 and up. The giveaway will end 12/19. Bullock's Buzz is not responsible for prize fulfillment.
Be sure to visit Baby's Brilliant online to see how their app is different from all the rest! In addition, 10% of all Baby's Brilliant revenue will be donated to St. Jude's for the month of December to St.Jude Children's Research Hospital!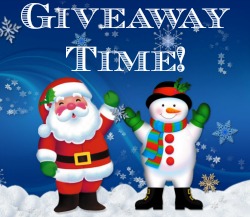 PLEASE NOTE: due to notification from our sponsor that Apple has asked them to change the prize, we will now be giving away $500 CASH! Sorry and thank you for your understanding!