Spring is finally near and warmer weather is almost here! Down here in Alabama we have already had several days of temperatures in the upper 60's and lower 70's, and this week we are expecting it to be even warmer! Of course warmer days means baring more skin, and now is the perfect time to start pampering your skin so it looks its best for those short sleeves and shorts! So when BioElixia offered to send some of their Body Shaper skin care products, I couldn't wait to give them a try!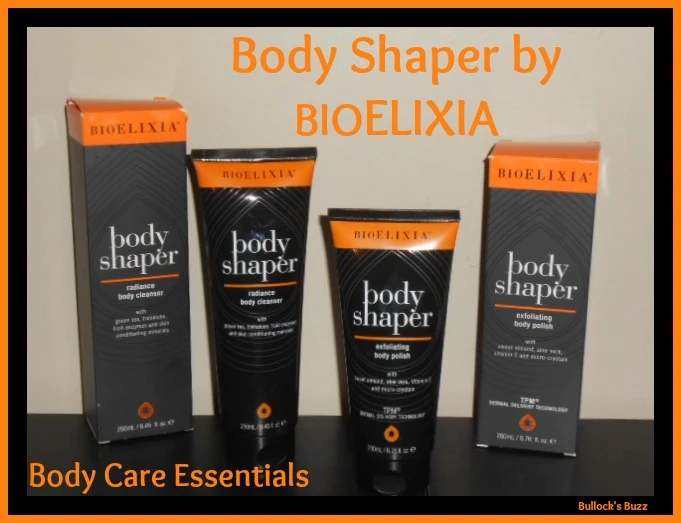 BioElixia is an Australian-based company that after 14 years of research developed the Body Shaper line of skin care products which combines their unique TPM® Dermal Delivery Technology system with ingredients known for their anti-aging, moisturizing and hydrating properties. The TPM® patented system, derived from natural Vitamin E, is a non-irritant delivery technology which helps the main anti-aging ingredients to be safely and effectively absorbed into the skin visibly improving texture, tone, clarity and hydration.
I selected two of their products to try, the Radiance Body Cleanser and the Exfoliating Body Polish, both of which are part of the Body Shaper Body Care Essentials Collection. First, let me mention that one of my favorite things about this line is that all of their products are free from parabens, formaldehyde, sulphates, phthalates, paraffins, artificial colours and dyes, SLS and SLEs and DEAs. That is a big deal to me as I prefer products that are made of natural ingredients as much as possible.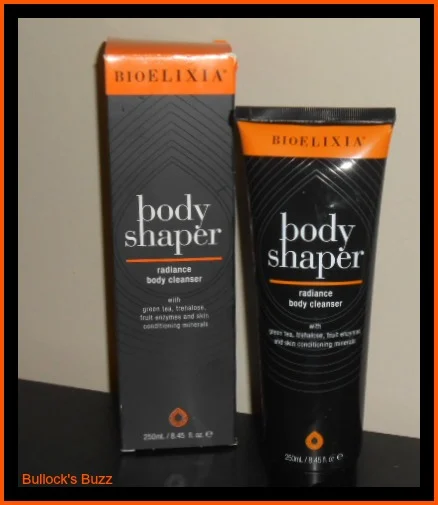 The Body Shaper Radiance Body Cleanser is a wonderful-smelling, lightweight body cleanser that gently, yet thoroughly cleanses the skin. Fruit enzymes and minerals gently exfoliate and cleanse, while the anti-oxidants Green Tea and Trehalose moisturize and hydrate, leaving your skin clean, hydrated and silky smooth! Just a small amount produces a nice foam that rinses away easily without leaving a film, and it is gentle enough to use every day. I love its earthy scent with a hint of citrus, I find it to be quite invigorating in the morning.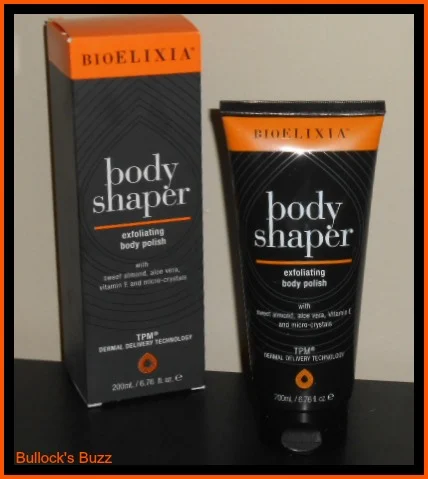 As much as I like the Radiance Body Cleanser, I have to say that the Exfoliating Body Polish is my absolute favorite! Made with Sweet Almond, Aloe Vera and Vitamin E, thousands of micro-crystals work to gently buff away dead skin cells, and refine and polish the new skin, leaving my body silky smooth with a radiant glow. The Aloe Vera and Vitamin E add much-needed moisture while Hydrasine helps to retain that moisture long after you rinse and dry off. I love that you can feel the micro-crystals as soon as you start rubbing it in, unlike some scrubs that have so few beads or crystals you can barely tell it is working. The Body Shaper scrub is very effective, getting rid of old, dull skin and rough patches, yet I find it is still gentle enough to use two to three times a week if needed. I do not, however, recommend using this scrub on your face though.
My Verdict Of BioElixia Body Shaper Products
Overall I am very impressed with these items. I have been using them for several weeks now and my skin looks healthier and more radiant than it has in a long time; plus it feels incredibly soft. I love that you only need to use a small amount of either one, so the bottles will last for quite a while! This is a good thing as they are priced a bit more than your typical cleansers and scrubs at $20.50 for 8.45 fl oz of the Radiance Body Cleanser, and $29.50 for 6.76 fl oz. of the Exfoliating Body Polish – however, they are well worth it!
To order your BioElixia products simply visit the website at https://www.bioelixia.com/us/, and while you are there be sure to check out some of their other products such as their Stretch Mark Diminishing Cream, Cellulite Contour Cream and more! Also, don't forget to connect with them on Facebook and Twitter!