Cardpool Discounted Gift Cards
Gift cards are always a great go-to gift idea, especially for those hard-to-shop for people on your list. But did you know that you can buy gift cards and save money at the same time when you shop through Cardpool? It's true – I've done it myself!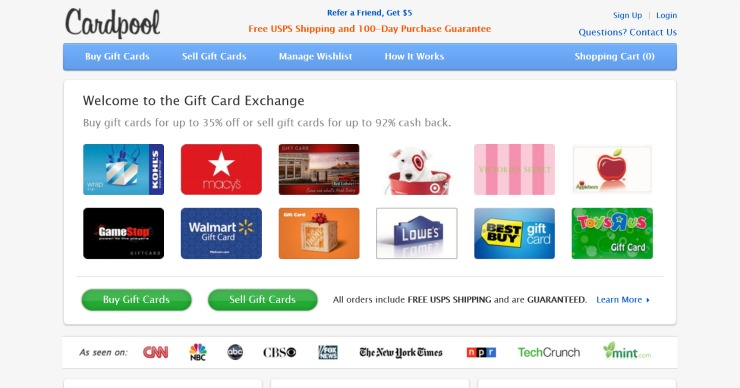 Cardpool is an awesome gift card exchange website where you can buy gift cards to some of the hottest stores around at a great discount! We're talking 10%, 15% and even up to 35% off the actual value of the card – and shipping is completely free! These are not gift cards to unpopular stores that nobody wants either. Pottery Barn, JC Penny, Walmart, ToysRUs, iTunes, Best Buy, and Applebees are just a few examples of the many gift cards you can find.
With over 300 great stores from which to choose, even the hardest person on your list is sure to love their gift! And if you are not sure which gift card to get, simply buy a Cardpool gift card which can then be used by the recipient to purchase any other gift card from the site.
Wondering How Cardpool Works?
At Cardpool.com you are buying gift cards that others have either traded in or sold. All of the gift cards are completely hassle-free and have no added fees and no expiration dates. And there's no need to worry because Cardpool verifies the authenticity and the balance of all the gift cards before they list them to sell, and the cards are guaranteed for up to 100 days after your purchase.

I mentioned earlier that I've used Cardpool before. In fact, the last time I used it was just this morning while doing a bit of online holiday shopping. As always the site was very user-friendly and easy to use. You simply click the Buy Gift Cards tab, and then search the selection of cards for the ones you want either by store name or by category. The number of available gift cards is listed right by the store's name, as well as the top discount you can get.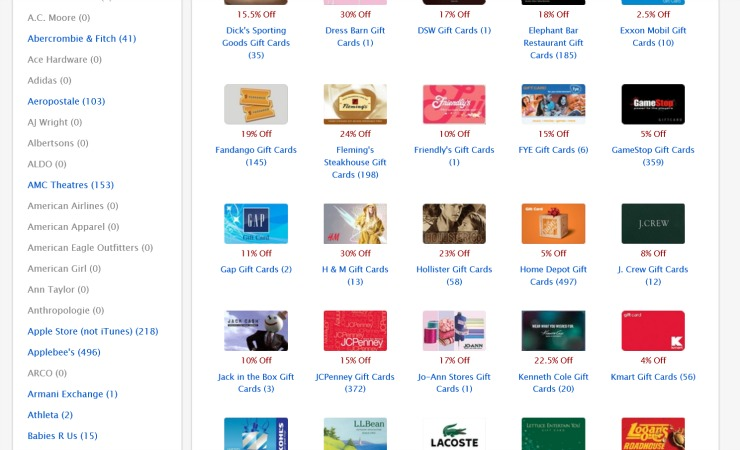 Once you select the store you want, you'll be presented with a list of gift cards available as well as the value of each card, the amount you'll pay, and the amount you'll save. You'll also be able to see the types of gift card available including electronic, mobile, or actual physical gift cards. Whichever you choose is completely up to you. From there you simply select the card you want, add it to your cart, and then check out.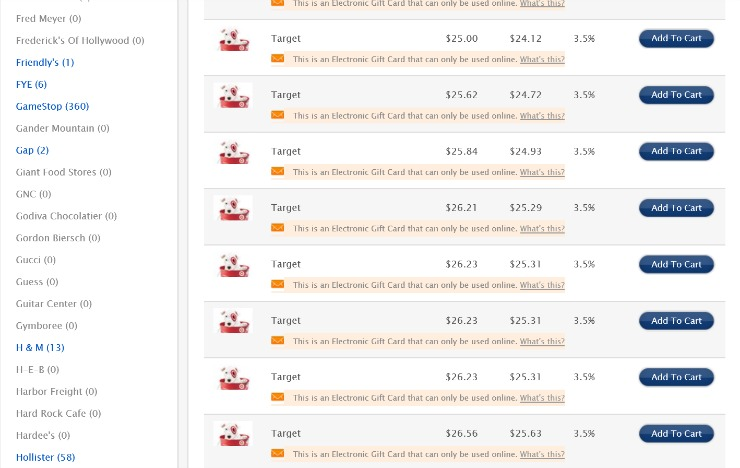 How long it takes to receive your card depends on whether you opted for an electronic or mobile card (usually emailed the next day), or an actual physical card (usually arrives in 3 to 7 business days). Keep in mind that your first order could take up to 24 hours before they send/ship it, and they may ask for some extra verification, which is usually just answering a few questions. I had to do that with my first order, and it only took about 2 minutes tops. It didn't bother me as I know it's all part of them making sure they give everybody a great shopping experience.
If you see a store you want a gift card for and they are out, don't fret as it usually doesn't seem to take them very long to get more in stock. This has happened to me once or twice, but I was either able to find another card I wanted, or waited a few days until they got more in. One tip, since the holidays are practically right on top of us, if you are wanting a card they don't have right then, be sure to check in each day as Cardpool is a popular site!
Buy or Sell Gift Cards at Cardpool
Buying gift cards isn't all you can do on Cardpool.com either. If you've ever received a gift card to a store you don't like, and it just sits in your wallet forever, you can sell it to Cardpool either for cash or Amazon gift cards!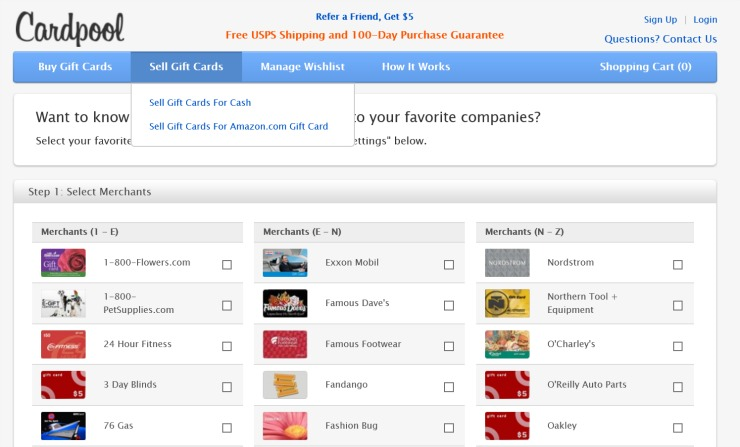 The process is a cinch. Simply hover over the Sell Gift Cards tab, and select whether you want to sell it for cash, or swap it for an Amazon gift card. You'll then be asked to select the type of gift card and the amount on it, and then Cardpool will tell you what they will buy the card for.
If you opt to sell it, you can either transfer it over electronically, or use the provided free shipping label to mail it in. As soon as they receive and verify your card, they'll send you your payment – and they always send it within 24 hours of receiving your card in the mail!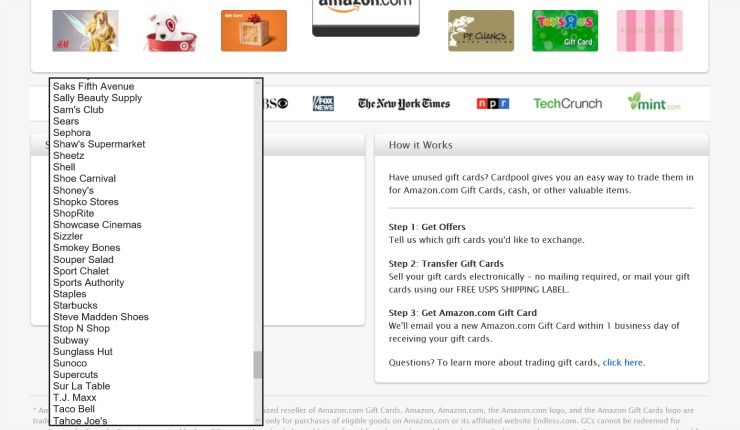 G

reat

Ways To Use Gift Cards
Did you know that gift cards not only make great gifts, but also have plenty of other uses as well? You can use them to budget your money, teach your children about money or even use them as a way to save a bit of money! For example, purchase a discounted gas gift card from Cardpool, and save even more at the pump. Buy a discounted AMC gift card and save on movie night! You could even save up to 20% off your family dinner when you grab a discounted gift card before you dine! And don't forget, gift cards can always be combined with holiday sales, coupons and other deals for even more savings!
Do you have a hard-to-shop for person on your holiday shopping list? Which gift card do you think they'd like to have? I'd love to know!
Alaina