ExceptionalSheets.Com
Luxury Egyptian Cotton Linens
Company Overview:
ExceptionalSheets.com is an American owned company operated out of Evansville, Indiana. Countless hours of time, effort and a little luck has helped ExceptionalSheets.com become one of the internet's most trusted and successful specialty linen providers.
I recently had the opportunity to review several of their products, and I was simply amazed at the comfort level, high quality and low prices! Rarely can you find luxurious towels and linens like these for such affordable prices!
5 Star Hotel Mattress Pad: The Regency mattress pad adds an extra layer of comfort to any bed. Found on over 125,000 Marriott beds across the U.S. and Canada, this cover uses unique polyester fiber clusters to provide an extraordinary level of comfort.
The fiber is gathered into small bundles which create a soft and comforting feel without lumping together. This exclusive and extraordinary fiber technology gives you the look and feel of down only better, and makes the cover 100% hypoallergenic and 100% washable. The expandable skirt allows the cover to fit any thicker pillow top mattress with ease.
900 Gram 6 Piece Towel Set Egyptian Cotton Towels: Superior 100-percent Egyptian cotton, absorbent 900 Grams per Square Meter towels. I received this set in a beautiful, deep purple, plum color. Not only are they over-sized thick towels, they are very soft and absorbent too! They quickly absorb the water off your skin, and they will not fade in the washing machine! Very little lint showed up on the dryer screen too, so don't worry about them being too linty or falling apart. These towels are available in multiple colors and sizes, and would be a beautiful addition to ANY bathroom! A 6-Piece Towel Set Includes:
Two bath towels (30″ x 55″)
Two hand towels (20″ x 30″)
Two wash cloths (13″ x 13″)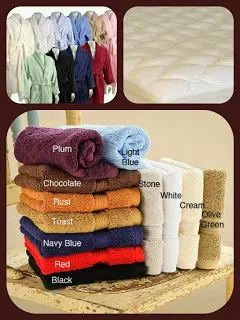 600 Gram 6 Piece Towel Set Egyptian Cotton Towels:
Superior 100-percent Egyptian cotton absorbent 600 GSM towels. Those these are not as over-sized or thick as the above set, they are still quite large, soft and absorbent! The towels are large enough to completely wrap around your body, and the hand towels and wash cloths are both soft, large and absorbent. These towels do not fade in the wash, and the more times I wash them the softer they get. The towels are available in various matching sets and available in 12 solid colors. A 6-Piece Towel Set Includes:
Two bath towels (30″ x 55″)
Two hand towels (20″ x 30″)
Two wash cloths (13″ x 13″)
Egyptian Cotton Terry Cloth Robe by ExceptionalSheets: This incredible terry bath robe is crafted from soft, durable 100% Egyptian Cotton. The robe is nice and thick, soft and comfortable large. I love that when I tie it in front, it does not gap open below the knees letting in cold air! The robe has two front patch pockets, a fold back style sleeve and comes with a large belt. Although I got mine in a soft lavender, these robes are available in a wide range of colors and sizes. It is like having a Five Star Spa robe right at home! Robes are of UniSex Design, and are available in the following sixes:
Small: 50″ long x 52″ wide – Belt 71″
Medium: 51″ long x 53″ wide – Belt: 71″
Large: 52″ long x 55″ wide – Belt: 72″
X-Large: 55″ long x 63″ wide – Belt: 72″
Be sure to Like ExceptionalSheets.Com on Facebook and Follow @ExcptnalSheets on Twitter to stay up to date on current promotions and special offers!!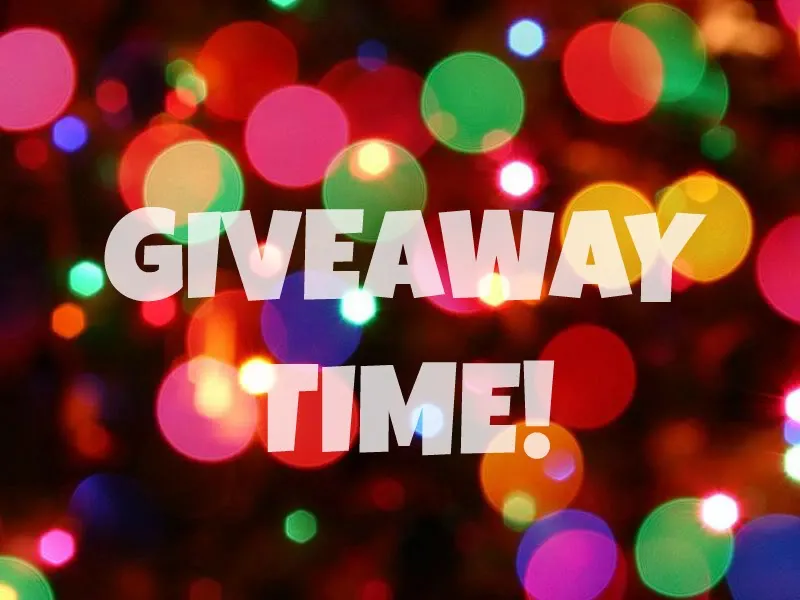 *Bullock's Buzz and other participating in this giveaway are not responsible for distribution or shipment of sponsored prize(s) Please read all terms and conditions of the giveaway. All opinions expressed belong to the individual blogger on each blog this giveaway is being hosted on.