This review and giveaway was made possible by Double Duty Divas and Febreze. I was compensated for my participation in this campaign, but all opinions are 100% my own.
GIVEAWAY IS OVER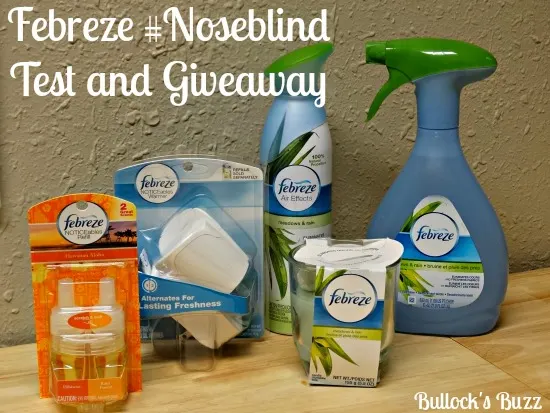 Does this sound familiar? Company is coming over so you are running around doing your best to get everything cleaned up and organized. But the one thing you don't worry about is the smell of your home. Why? Because to you it smells just fine! Especially now that you have cleaned! Well, what if I were to tell you that you could be wrong? That there could be odors lurking about that you don't detect. Perhaps the litter box? Or this morning's bacon that you accidentally burned? Or even – gasp! – the garbage that DH forgot to take out! But why don't you smell it? Because of a little thing called noseblindness.
Noseblindness is a nasal condition where one basically becomes so accustomed to the odors in their surroundings that they no longer notice them anymore. So, while you may think your home smells just fine, to others it may not! I recently had the opportunity to find out what my home really smells like, and to see just how well Febreze products could work to eliminate those pesky odors.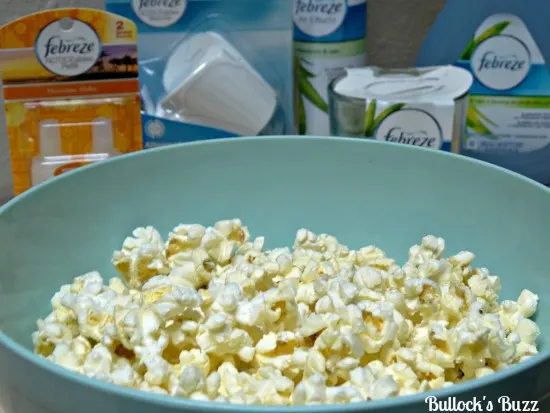 The Febreze Noseblind Test
This past weekend we invited our next door and downstairs neighbors over for a fun-filled night of movies, popcorn, surveys and Febreze. Once everyone was settled in, I asked the adults to take a quick survey about how my home smelled. We were not to discuss the survey questions or our answers. Once finished with that, I headed to the kitchen to prepare our snack for the evening, buttered popcorn. We then completed a second survey about how my home smelled – once again not discussing the questions or answers, although, this time I was pretty sure it smelled like buttered popcorn. Then it was time to sit back and enjoy the movie and popcorn.
Once the movie ended, it was time to take another quick survey. At this point, I realized I could barely smell the popcorn, despite the fact that there was still a bowl or two with some left. While everyone else was taking their turn finishing the survey, I went into the kitchen, lit the Febreze Meadows and Rain Candle I had received, and placed it on top of some shelves in between the kitchen and the den where we were sitting. The Febreze Noticeables plug-in went into the outlet in the hallway right outside the bathroom. A short while later, a few remarks were made about how good it was beginning to smell in the apartment. Now it was time for the final survey.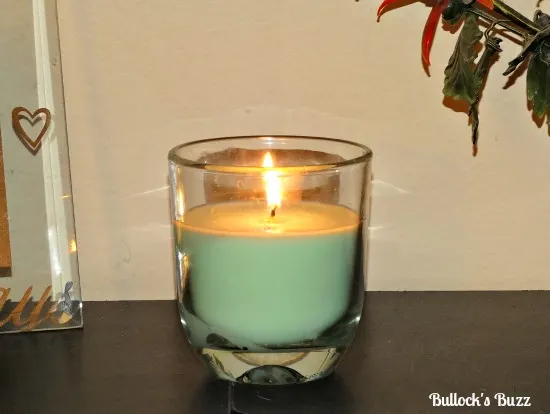 After that survey we were able to discuss our answers, and I learned that the most predominate smell when our guests had first arrived was the cleaning products I had used earlier (thank goodness!). However, one person mentioned that when they went in back to the restroom, they could detect a slight odor coming from the cat box, while another said they could smell a slightly musty or 'old' odor, possibly from the carpet in the apartment. When I asked them to step in back once again, both said that the odors were gone, and instead they noticed the fresh scent coming from the plug-in.
Another question the survey asked was which one we found to be most important: masking an odor or eliminating it. We all said eliminating the odor was most important, and that is exactly what Febreze is designed to do. You see Febreze contains a molecule known as Cyclodextrin, and this molecule traps and eliminates bad odors, leaving behind a fresh, pleasant scent.

Discover the Febreze products that you can use to make sure your home is always smelling great!