SPONSOR SPOTLIGHT

This is a sponsored post of behalf of the Firease IncinerGrate; regardless, all opinions are my own.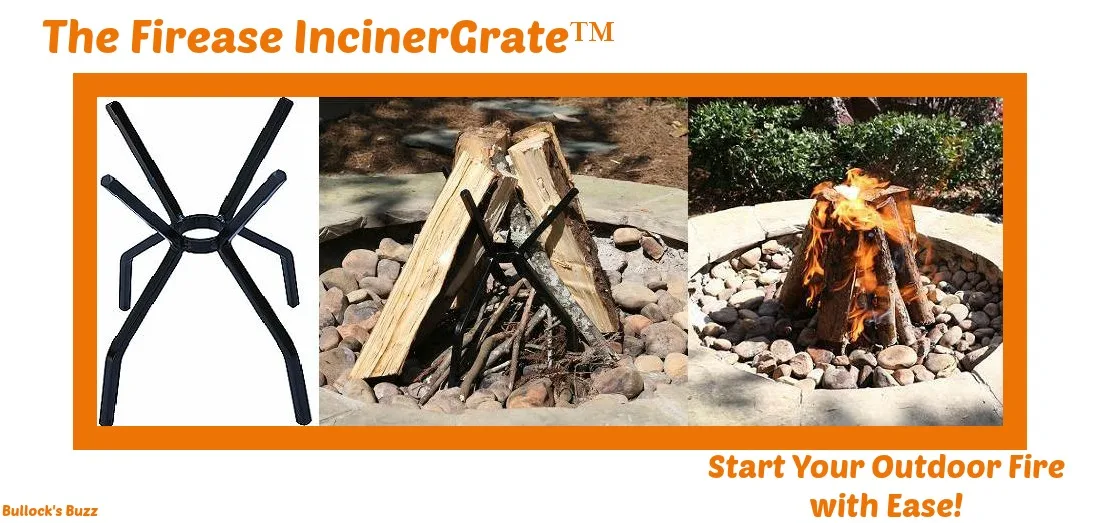 I LOVE FIRE! Now let me ease your mind by assuring you I am not suffering from pyromania, but I do love having a campfire when we go camping, and I would love to have one of those outdoor fire pits! I love the warmth a fire emits while sleeping under the stars at night, the visual appeal of the open flames and, of course, the fun and the ooey gooey deliciousness of roasted marshmallows! However, as much as I love having a campfire, it can be quite a challenge when it comes to building it and keeping it going. So when I learned about the IncinerGrate by FIREase, my interest was definitely, um… sparked, to say the least!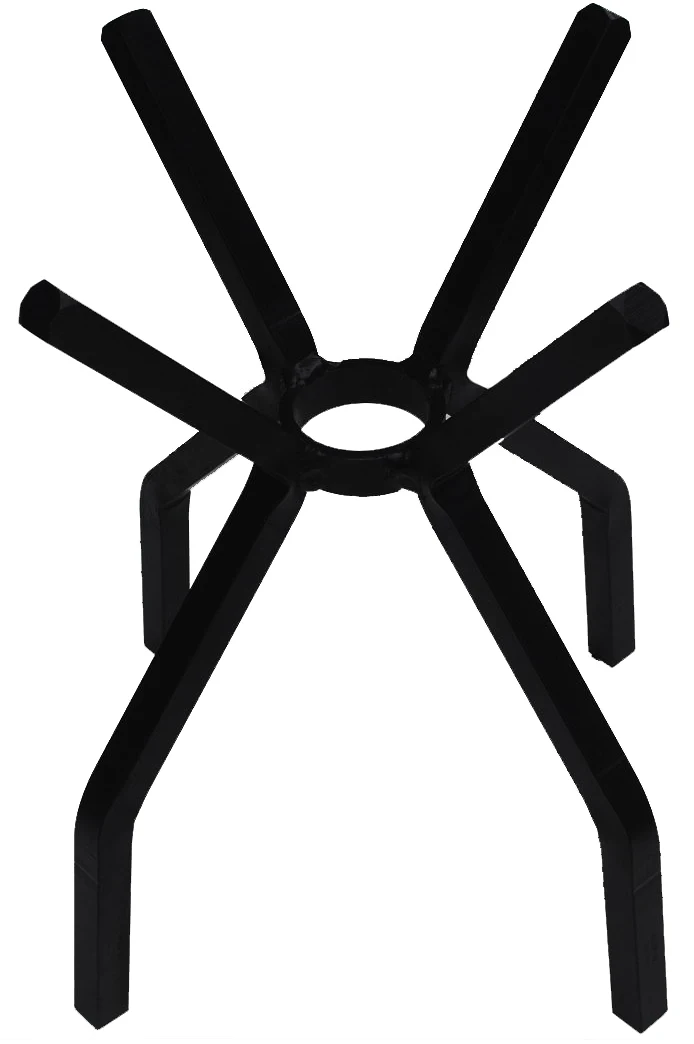 The IncinerGrate completely revolutionizes campfires and fire pit fires by making it much easier to build, start and maintain a fire. No longer do you have to worry about building up the wood in the teepee shape only to have it fall back down and smother the flames, because the FIREase IncinerGrate acts just like a frame and holds the logs in that teepee position throughout the fire.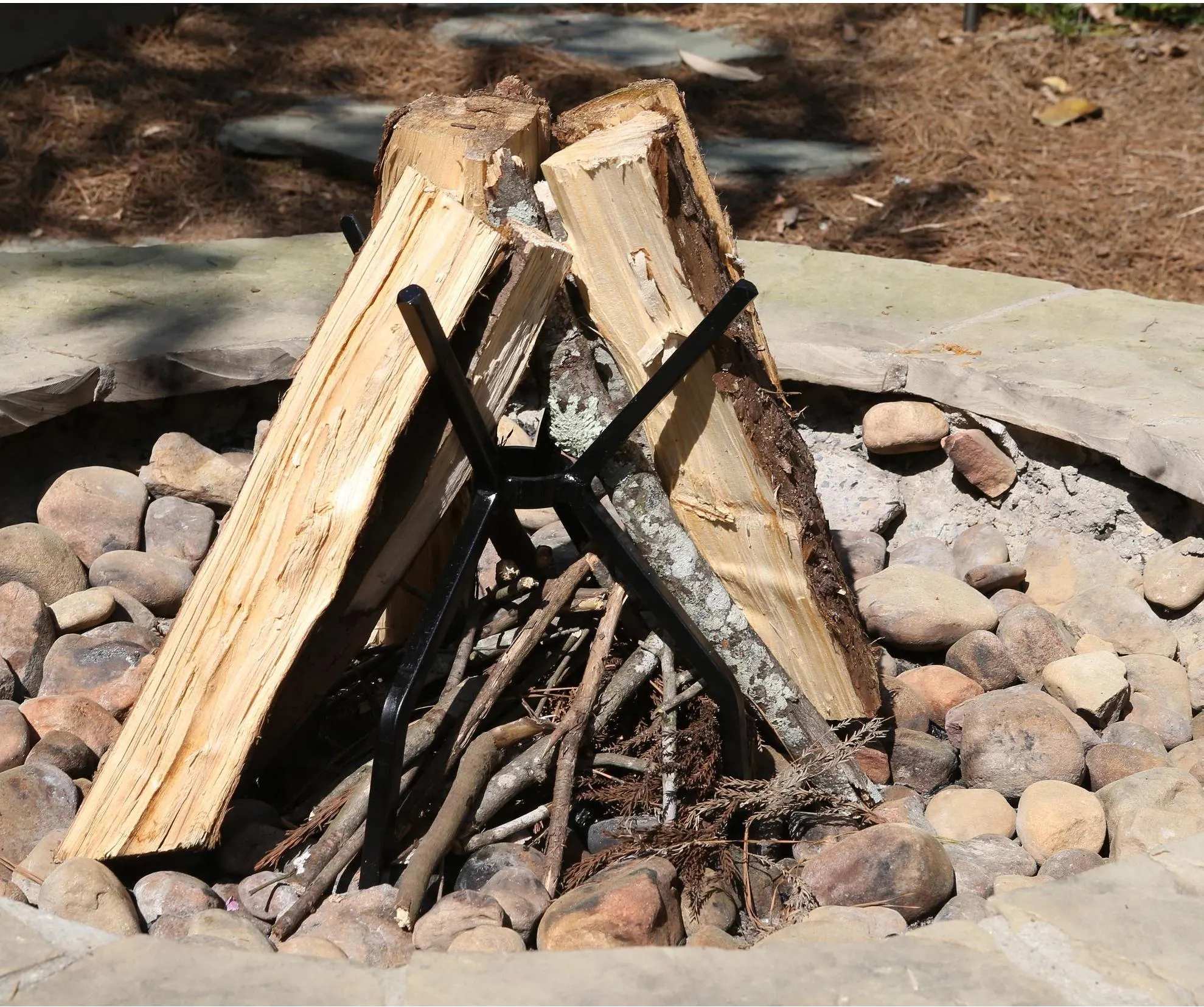 Made of welded steel, the IncinerGrate not only provides support for the logs, but it helps create superb airflow up and through the fire, and creates a hotter ember core so your fire burns hotter, brighter and longer. It makes building and maintaining a fire far easier for the novice by removing the challenge of starting and keeping the fire going, and for the expert by freeing up your time so you can actually sit and enjoy the fire and your friends!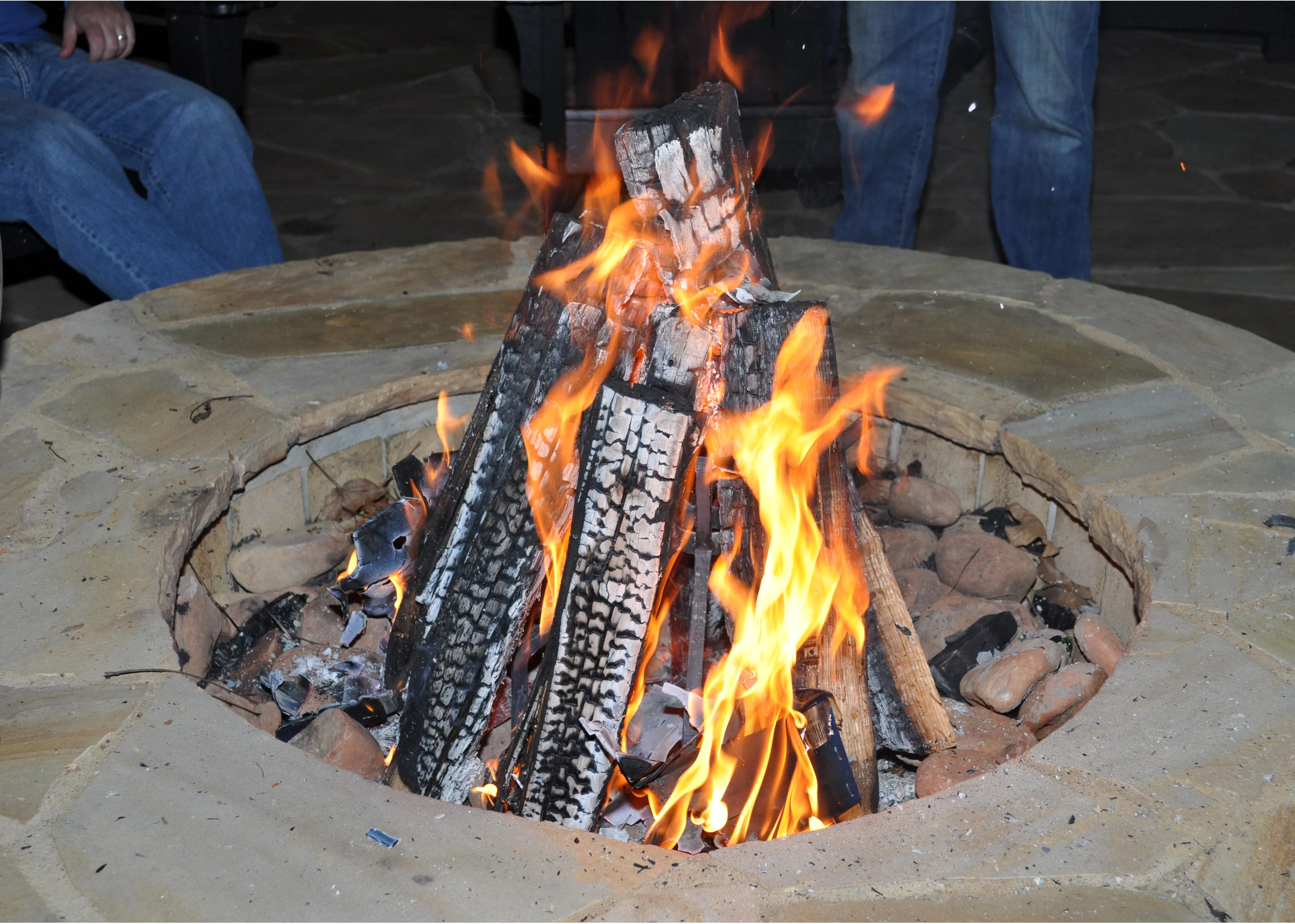 The IncinerGrate is professionally welded and coated, and is built to last. Despite its steel construction, it is quite lightweight – weighing anywhere between 5 lbs. to 7 lbs. 13 ozs. depending on the model, and it measures approximately 13″ tall by 13″ wide. The IncinerGrate is available in three models: the S4000 and the S5000, as well as a collapsible version, the C4000, which is perfect for taking with you on camping trips and for easy storage.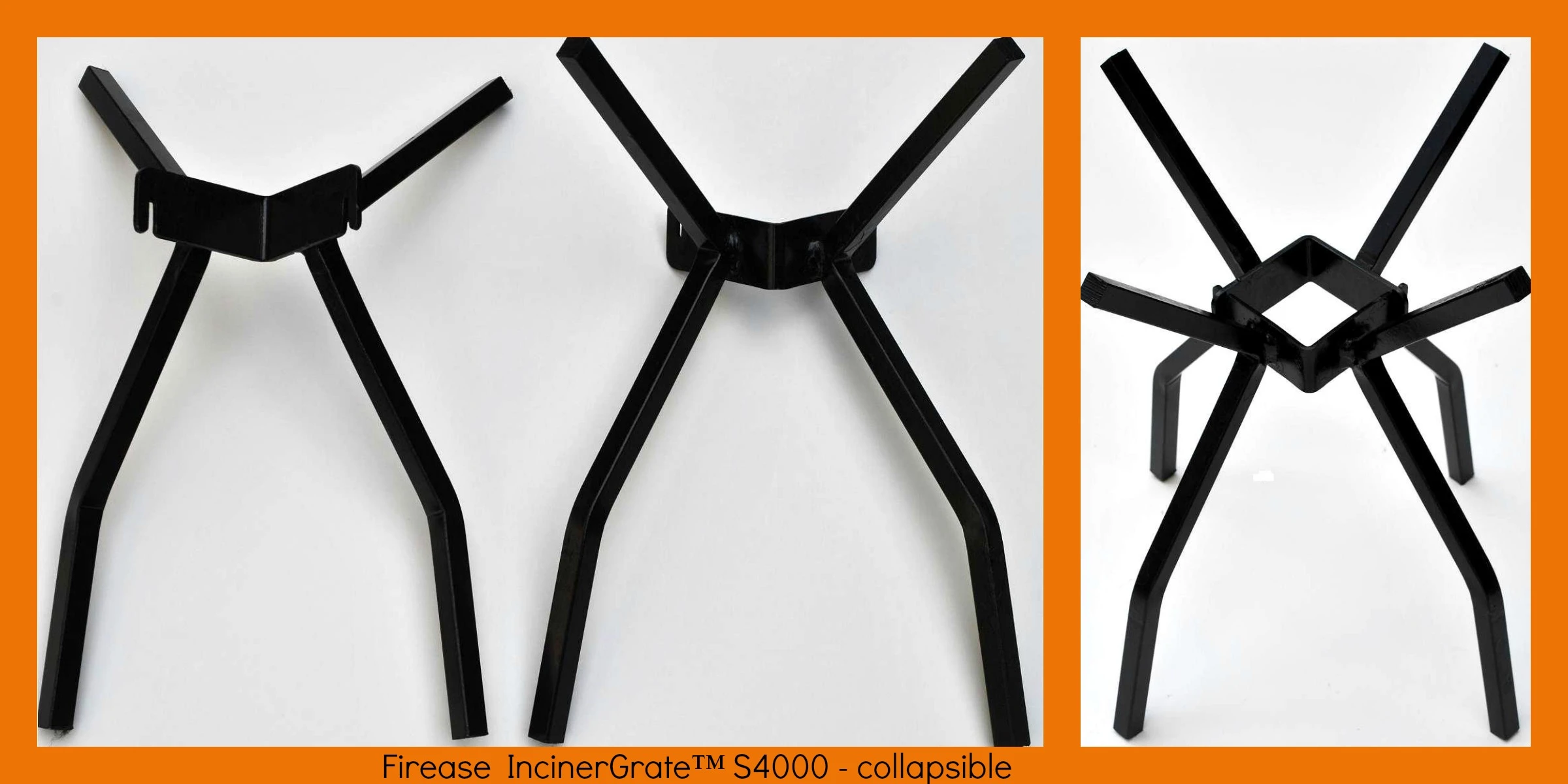 Those days of poking and stoking, and rearranging the logs constantly to keep the fire burning bright and warm are over now thanks to the innovative IncinerGrate! To order your FIREase IncinerGrate, simply visit their website at https://www.firease.com/ and choose the model that works best for you! Also, be sure to connect with them on Facebook and Twitter to learn even more and to keep up with the latest promotions, handy camping tips, beautiful photos, and more!