Bootler – Food Delivery Search Engine

When I finish with a long, hard day, and I don't have time to cook, the last thing I want to do is spend even more time trying to figure out the best priced and quickest delivery option. Searching for food delivery options can be a pain because there are so many different options. Who delivers to my area?How much is the delivery fee? How quickly will the food arrive? Who has the best price? That's where Bootler comes in. It takes the guesswork out of finding the best time™, price and options from online food delivery.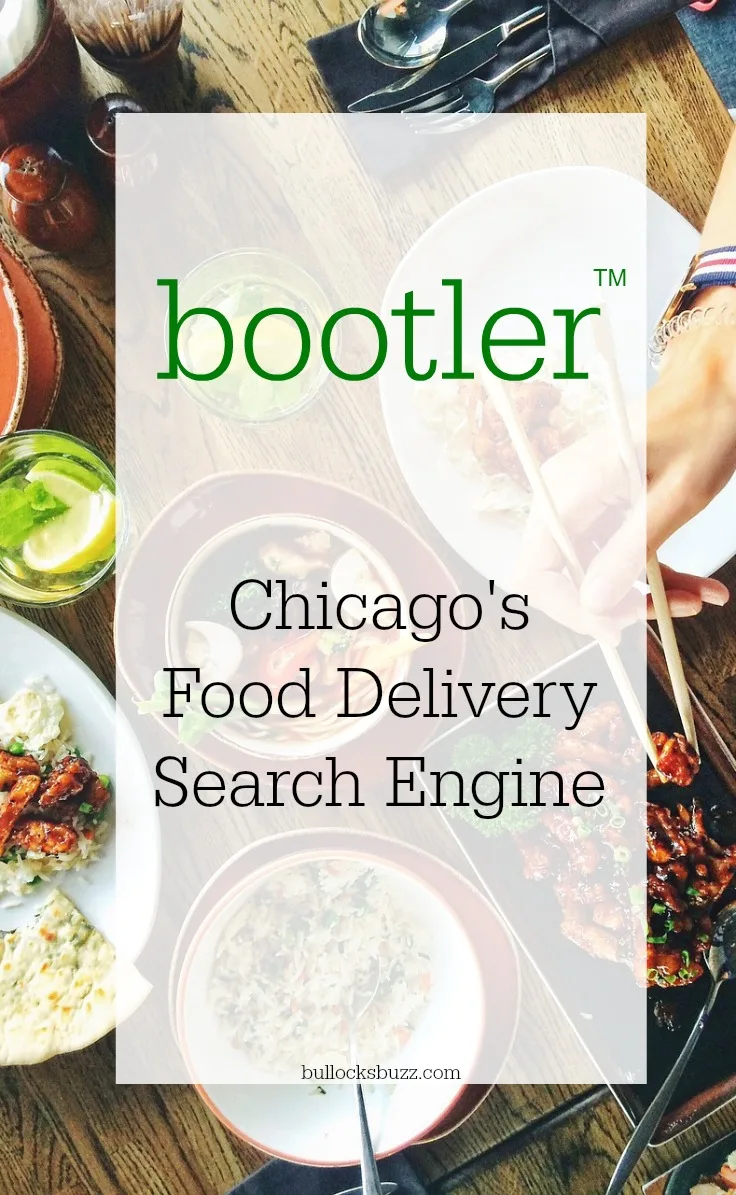 What Is Bootler?
Bootler is an innovative Chicago-based food delivery search engine that enables you to get your food delivered quickly and for a lower price. Bootler is not the delivery company, instead they bring together other delivery companies then redirect you to their site. It's similar to the way sites such as Kayak and Expedia work. However, instead of searching for flights and hotels, you can view menus and compare prices across a wide variety of restaurants. And there is no extra cost to use the Bootler search engine!
With Bootler, you currently have over 6 different delivery services (and growing!) allowing you to pick a restaurant and compare prices, availability and delivery time-saving you both time and money. You can easily type in your street address and find the type of restaurants or food near you and compare them in one simple step. Choose from American, Mexican, Chinese, Sandwiches or Pizza. And who doesn't love Coal Fire Pizza Delivery?! You can even add alcohol to your order through the on-demand delivery service Saucey.
How Does Bootler Work?
Search & Pick: Search for whatever food you are in the mood to eat. Then, pick the restaurant you want delivery from.

Build Your Meal: Build your custom order from the restaurant menu. And remember, you can order alcohol, too, if you're over 21!

Compare & Select: Compare the different delivery companies' prices. Then, Select the delivery company you want to order with.
Check out this quick video to learn more…
More About Bootler
Currently, Bootler is only available for my lucky friends in Chicago. But they are expanding to New York by the end of the year, and more major cities soon after! I cannot wait until they are available in Birmingham!
What are some of your favorite features about Bootler? If you live in Chicago, and have used Bootler, I'd love to know what you think! Leave us a comment below!