Isn't it great when you can both save more money and do your part to help the environment?! The Homeselfe app can help make it possible!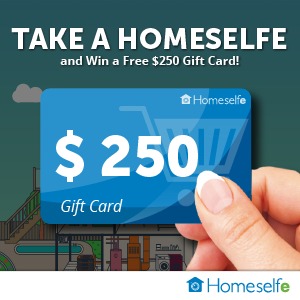 Homeselfe is an innovative, free home energy assessment app that helps you learn all about your home's energy usage and what type of changes you can make to help reduce the amount of energy you use. And we all know that using less energy means a lower energy bill. The app is very easy to use and completely free! And if you like taking selfies, then this app is perfect for you! Simply take a walk through your home and answer the Homeselfe questions at your own pace. Once finished, you'll immediately get a free report that breaks down the energy efficiency of your home, and lists the energy upgrades you could perform. Plus, you also get lots of handy money-saving tips, information on energy rebates, and more! it's all about making your home more energy efficient and friendly for you — and the environment!
And speaking of saving money…how would you like to WIN a $250 VISA gift card?
What are some of the things you do to save on your energy bill? I'd love to know! Share with us below!
Alaina