Catenya's Hottest Holiday Gadgets
The Holiday's are right around the corner with Hanukkah starting in less than a week and Christmas in a little over four weeks. The shopping rush has begun! If you are still looking for the best gift ideas, be sure to check out these great gift ideas from Catenya's Hottest Holiday Gadgets segment on ABC 33/40's Talk of Alabama.
Each month on Talk of Alabama, Catenya shares some of the top family and Mom-focused products with her viewers here in Birmingham, Alabama. If you want to keep up with the latest and greatest products, be sure to tune in to her segment which airs once a month starting at 9am CST on ABC 33/40. Check out this month's hottest tech-focused gift ideas!
TaskOne – iPhone Multi-tool Case
Perfect for the gadget-loving person on your list, in addition to providing serious protection for the iPhone, this handy case also has all the tools one could possibly need right inside the super thin case! If you need to loosen a screw or cut a wire, all you has to do is grab your phone and pull out the needed tool from a collection of 22 stainless steel tools including a wire stripper, allen wrenches, wire cutters, screw drivers, a wood saw, knife and more. All ports including the camera are still open and accessible, and the best part is the case only weighs 89 grams and adds only a mere 5mm to the thickness of the phone!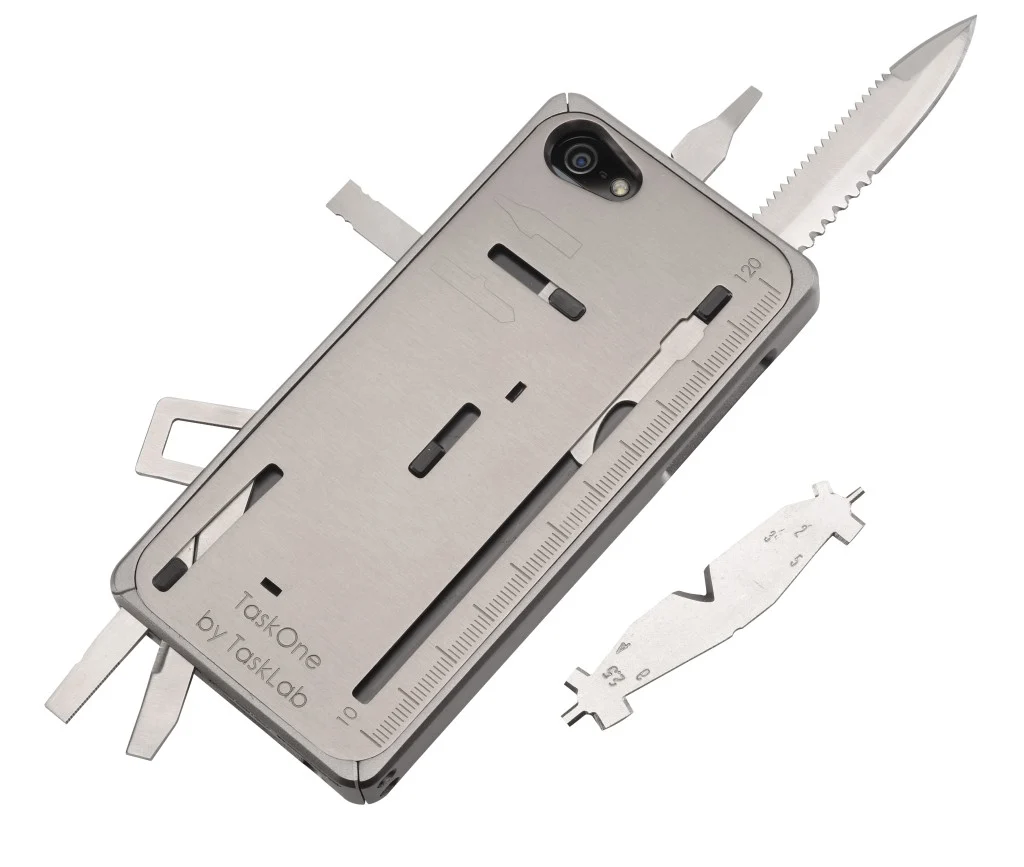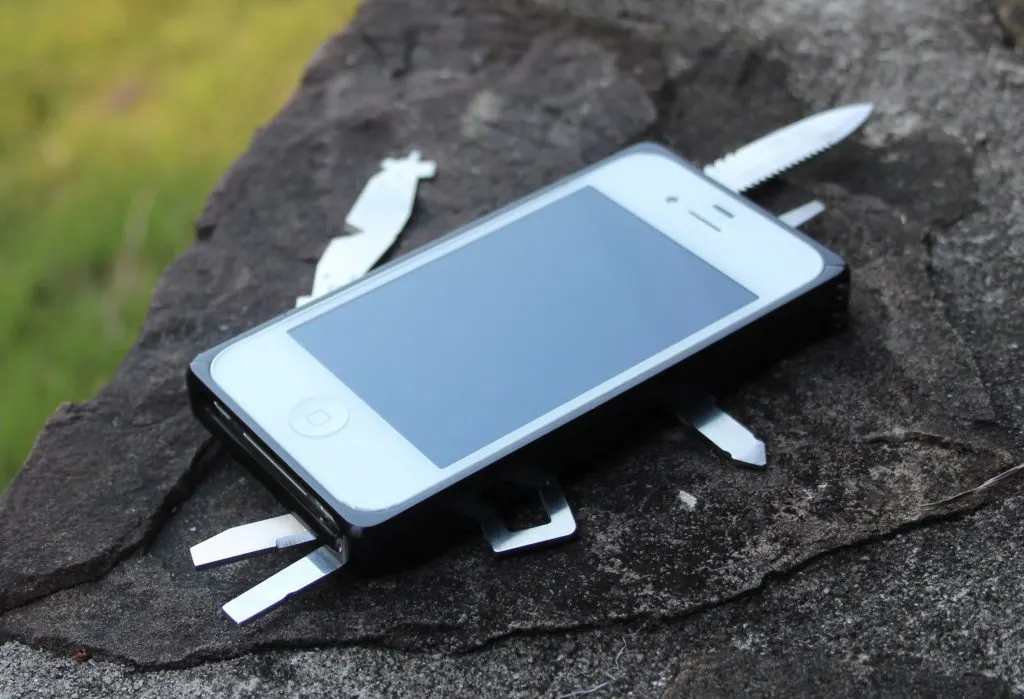 Luxi- iPhone Light Meter
An ideal gadget gift for any iPhone photographer, the Luxi light is a mini light meter that fits securely over the iPhone's front-facing camera. Once attached and used with a light meter app, the Luxi will help you determine the best settings for your DSLR or other camera so that you can take perfectly exposed pictures! Now you no longer have to worry about under- or-over exposed pictures or the amount of light wherever you are! Both the Luxi app and the Pocket Light Meter app are available for download in the App Store.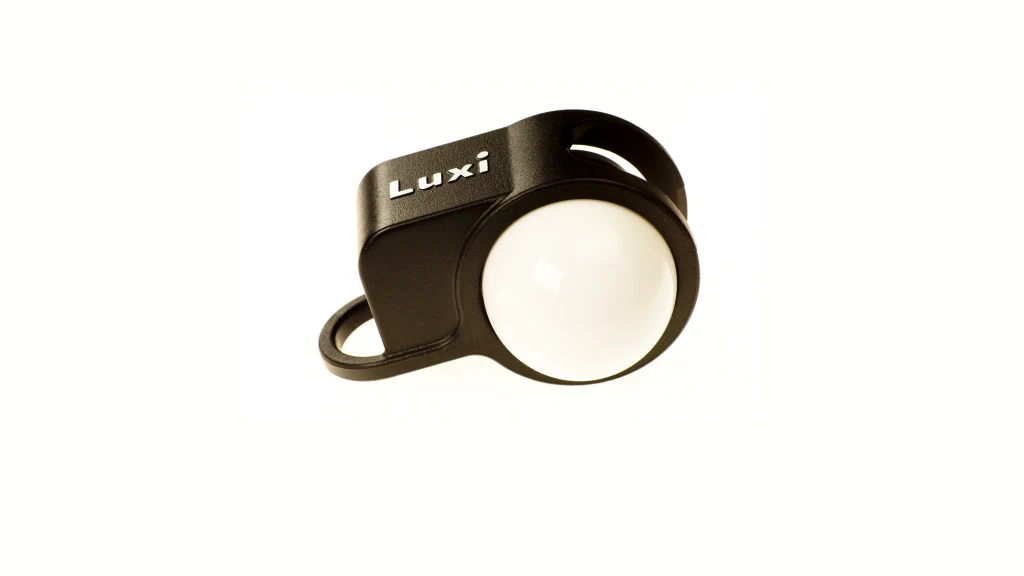 Shuttr- Remote Camera Shutter
Another great gadget for the picture – taker on your list, Shuttr is an innovative and unique remote control shutter release for your smart phone camera. Compatible with the native camera app of your iPhone, iPad, iPod touch and the Samsung S4, S3 and notes 3/2, this tiny remote is small enough to keep on your key chain. Now you no longer have to worry about your Selfie being limited by the length of your arm or someone being cut out of the group photo! All of these problems and more are solved with the simple push of button. Plus, it works without you having to install a 3rd party app!

ModStraps- Stylish Camera Accessories
A great gift idea for family, friends, coworkers, teachers and others on your list, ModStraps makes stylish and colorful premium camera straps and accessories, as well as phone cases and laptop and tablet sleeves. Photographers will love their bright selection of camera bags, straps, lens covers, cases and more, while anyone with a smart phone, computer or tablet would adore their cases and sleeves. ModCloth products can be found at select Target stores, as well as on Target.com. Be sure to check back for a more detailed review coming soon on Bullock's Buzz!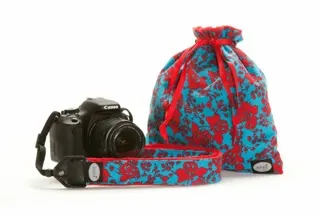 SpeeCup- Bluetooth Surround Sound Speaker
Here's a great gadget gift idea for anyone on your list that loves music. The innovative SpeeCup looks like a cup and fits in all standard car cup holders, but it is actually a Siri/S Voice Activated portable Bluetooth Surround Sound Speaker with gesture control. Perfect for the home, office or car, this 8″ speaker can be both a hands-free speakerphone that also plays music. The integrated noise canceling microphone lets you speak and listen to calls with crystal-clear quality, and its intuitive, top mounted smartControl includes gesture control for complete hands-free operation. It comes with a built-in rechargeable lithium-ion battery that provides up to 20 hours of use, and has a auxiliary line-out for Bluetooth streaming to car and home audio systems. Bluetooth range is up to 30 feet. SpeeCup is the ultimate in hands-free phone calls and music listening.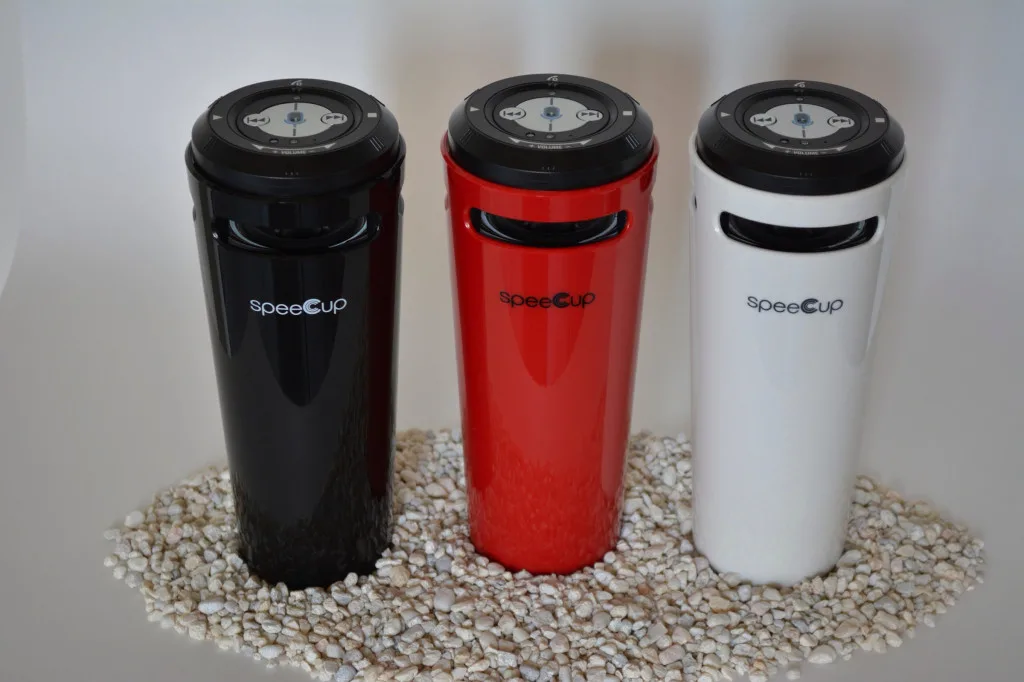 CupPilot- Airplane Cup Holder
Here's a great gift for those who travel often. CupPilot is a cleverly designed cup holder that provides the ideal solution to trying to carry your luggage while drinking you much-needed coffee, or driving a car without a built-in cup holder. This simple, durable, compact cup holder actually folds up and stows away in its included rip-stop nylon pouch allowing it to be carried in purses, briefcases, computer bags, backpacks, and more. When needed, it easily attaches to an airline seat back tray when it is closed, hangs from the locking tab when the tray is open, and hooks onto both seat back and suitcase pockets, cars, boats and trains. It is also great for stowing sunglasses, cell phone, iPods and more. Be sure to check back for a more detailed review coming soon on Bullock's Buzz!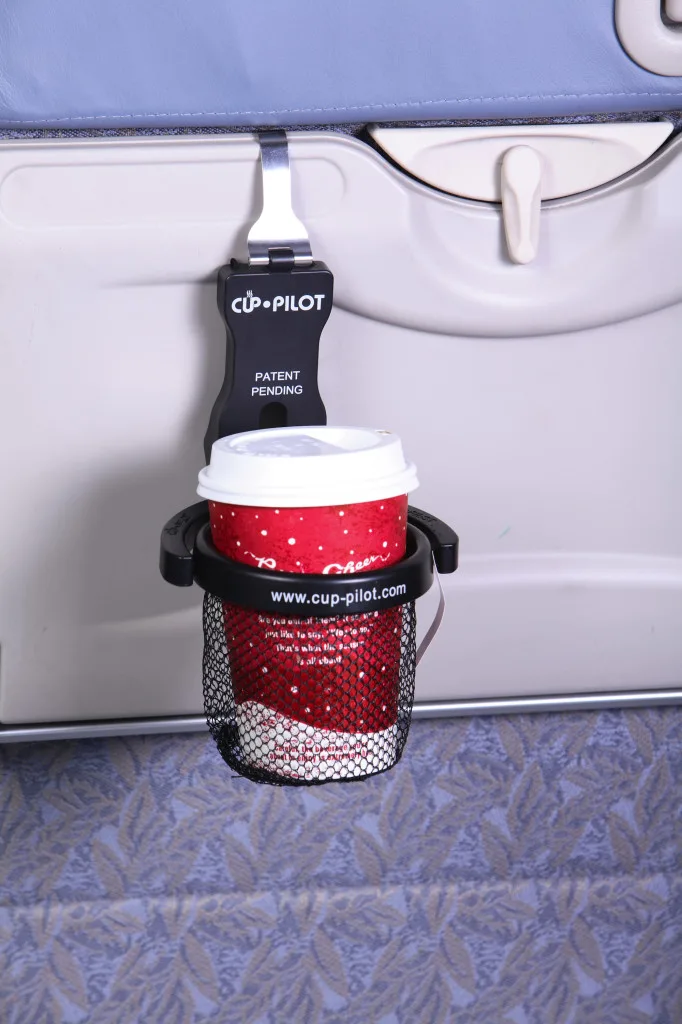 Keyport- High Tech Key Keeper
Here is the ideal gift for anyone who is tired of carrying dozens of keys along with flash drives, mini-flashlights, RFID access fobs, bottle openers and more on a single key chain. Have you ever stopped to think about how annoying it is carrying that huge metal mass in your pockets or purse, then having to search through the entire mess to find the key that fits or the flashlight to see? Keyport solves all of those problems and more! This innovative, high-tech key holder is a more compact, convenient, and stylish alternative to the traditional key chain that streamlines all of these personal items and consolidates them into a device that allows the you to access any one with just the slide of a thumb. Smaller than a pack of Tic Tacs, this unique key chain accommodates most key types, including high security and chipped auto keys, and is quiet, compact, safe, durable and extremely lightweight. So say goodbye to the great metal mass and get your Keyport today!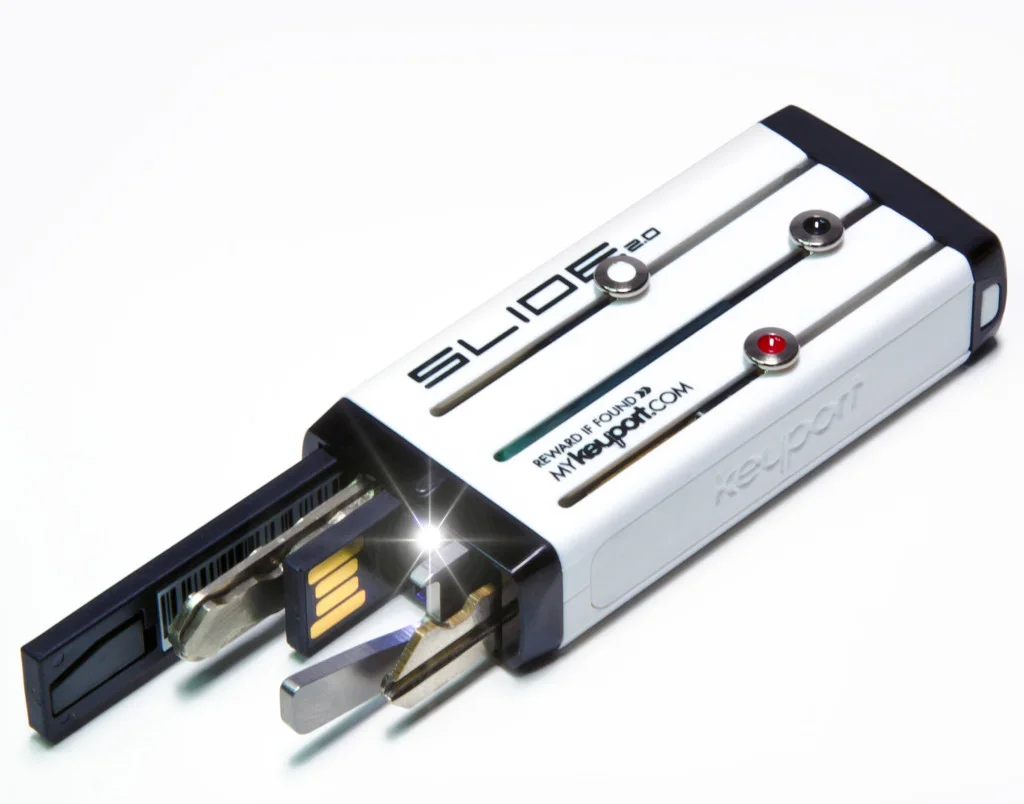 iHome- Smart Brief Carrying Case
The ideal i-lover gift! Have someone on your list who loves all things Apple and loves to be organized? Then the iHome is the gift for them! This innovative smart brief carrying case has an elegant, portable, slim and lightweight all-in-one design that allows you to carry all of your electronics in comfort. It literally has a place for everything you need including designated compartments for a 13″ MacBook, your iPad, iPhone, and all needed chargers. It also includes a slim middle file compartment and a detachable matching shoulder strap. Plus, its shock-absorbing fur lining helps protects your devices from scratches.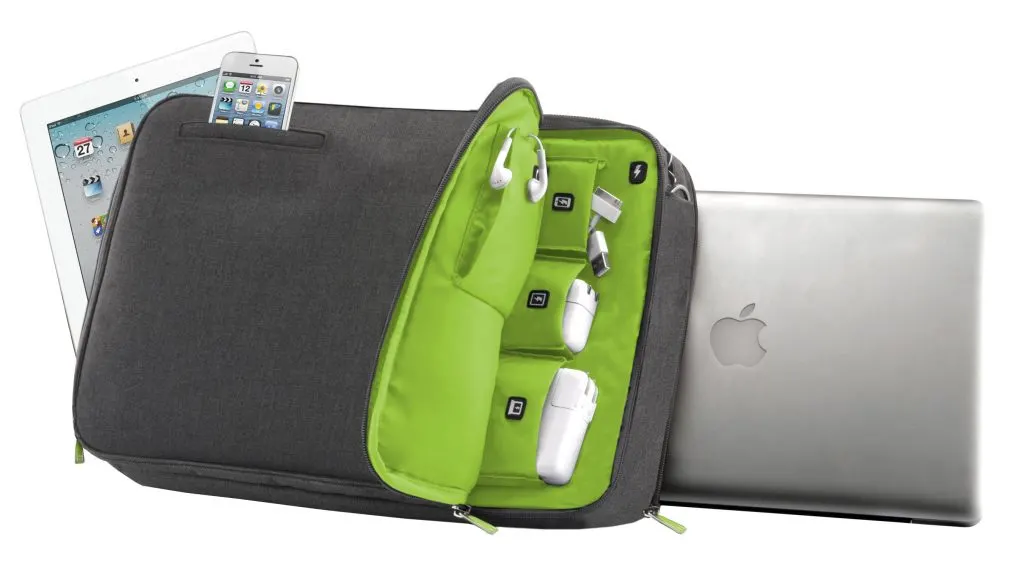 Scoreband- Wristband Score Keeper
Scoreband is the ideal gift for any sport-lover on the list! This unique, portable scorekeeping device is worn on the wrist and has four different modes including Golf, Tennis, Allsports, and, once the game is over, it can be used as everyday Time piece! Made of a lightweight silicone, this wristband is infused with negative ion emitting material and features a LCD display component capable of quickly and easily managing scores and statistics. Now you can focus completely on your game while the Scoreband keeps up with the rest.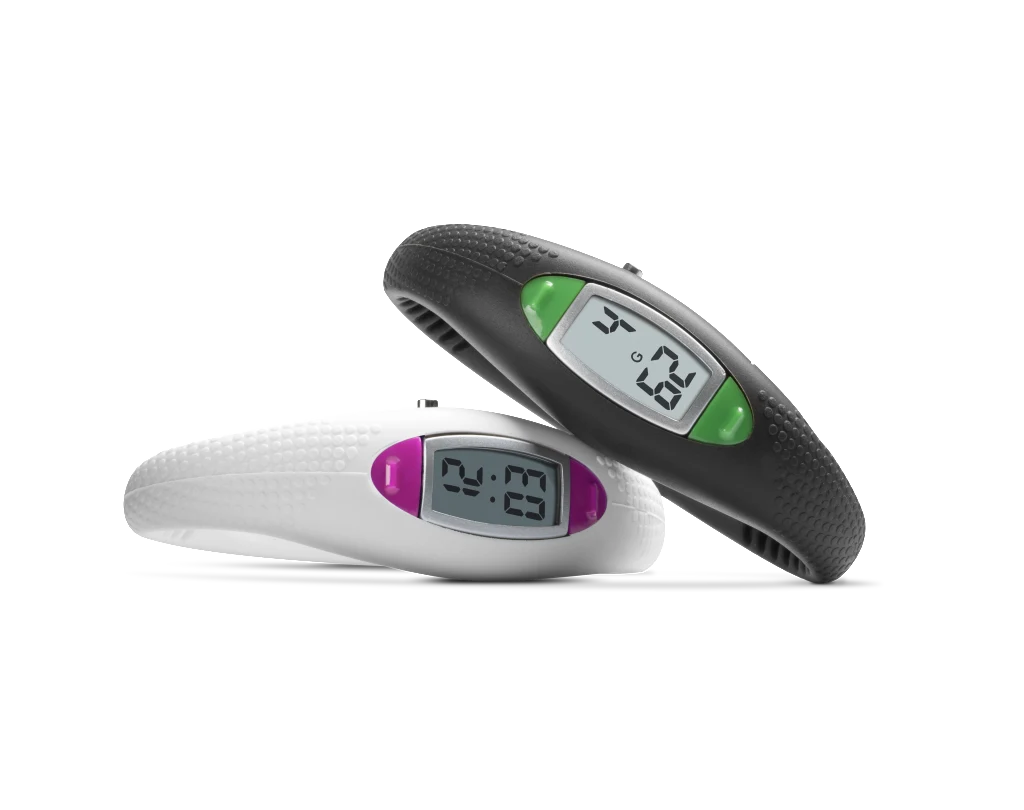 For more details including prices, check out Hottest Gadgets Holiday Gift Guide on Catenya.com! And don't forget to catch Catenya next month on ABC 33/40's Talk of Alabama which airs at 9:00 am CST; you can usually watch Catenya's segment within the first fifteen minutes. Get ready for more great finds!