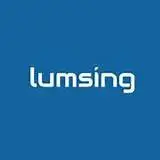 Like many people, I use my phone and tablet constantly for internet surfing, texting, emailing and posting to my blog and social networks, and while I love the freedom these devices give, if there is one thing I cannot stand it's those teeny tiny on-screen keyboards where you practically need a magnifying glass and the world's smallest fingers to use. Instead of quickly typing two-handed, I am reduced to doing a single-handed pick and peck dance! So when I was offered the opportunity to review a Lumsing wireless keyboard, I couldn't wait to see if my problem was solved!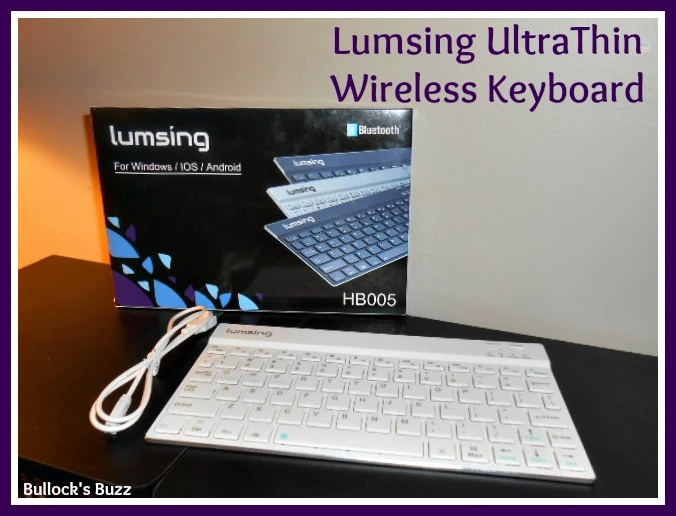 Lumsing specializes in external batteries and wireless keyboards. Having had one of their power banks, I had a feeling that this keyboard would be well made. The Lumsing Ultrathin Wireless Keyboard Ultra-Slim Bluetooth 3.0 is a powerful wireless input device that works great with any Bluetooth-capable device including iPhones and iPads, tablets such as the Google Nexus, Samsung Galaxy, ASUS MeMOPad Vivotab, the Microsoft Surface Pro RT and many other smart phones, tablets and computers. It is full of extras, extremely reactive and compatible across the Android, IOS and Windows operating systems.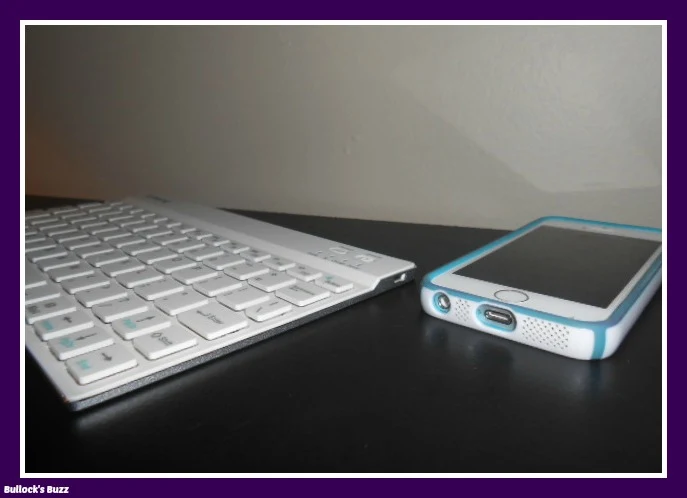 One of my favorite things about this keyboard is its size. At 9.45″ long, 5.11″ wide and a mere 0.18″ thick, it is the perfect size for carrying to class or work, yet it is still large enough to provide a comfortable working surface. I no longer have to squint my eyes or bend forward to make sure I am hitting the correct key, and I can actually type with both hands! I was really surprised at how thin this keyboard is, thinner than even a pen! But don't let its small size fool you – its powerful, rechargeable lithium battery is capable of lasting up to 100+ working hours before needing to be recharged, and it has a life of 3+ years which is awesome for a wireless keyboard!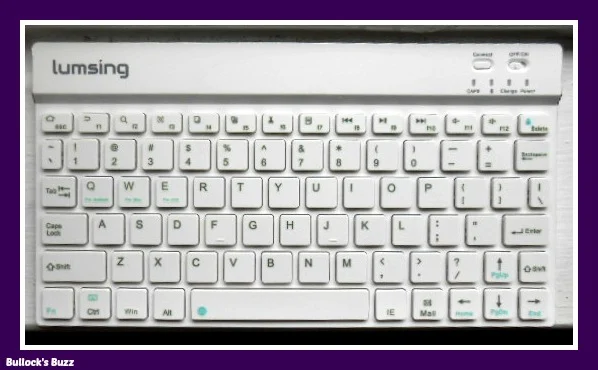 The Lumsing Ultrathin Wireless Keyboard features almost every aspect of a traditional keyboard and also has fluorescence on the keys for use in low light environments or in the dark. All of the traditional keys are present, including the alternate function key, F1 through F12, Ctrl+Alt+Del, Cap Locks, PageUp/Down and more. Depending on which system you are using, there are several dedicated keys too, such as the four main Android keys, a Windows key and even music/video hotkeys to give you fast access to your favorite music or video playlist. In fact, inside the included manual are tables for the Android, Windows and IOS systems that shows you which keys are dedicated to which functions. Although the default mode is for Android systems, switching between platforms is as easy as simultaneously pressing the Fn key and W for Windows or the Fn key and E for IOS. This is perfect for people who have several different items across various platforms such as myself with a Windows computer, an Android keyboard and an iPhone.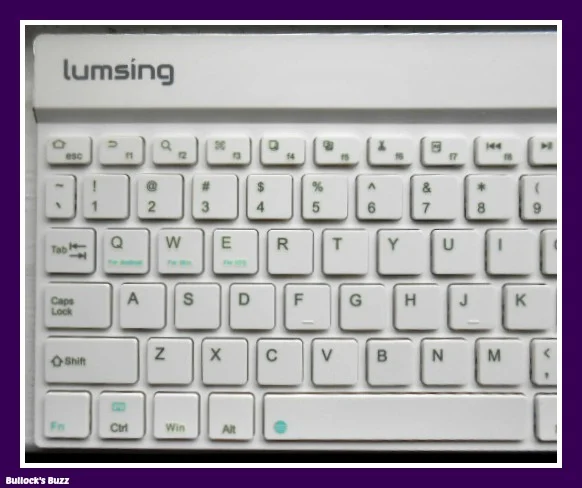 I love that the keys are practically whisper quiet when pressed, and the fact that they are secure without any wriggling around or looseness, further goes to show that this is a high quality keyboard. The reaction time is from click to computer is quite impressive – almost instantaneous! Typing is fast and very accurate, and it's so much better than using a finger or stylus on the touchscreen. Did I mention that this keyboard is also waterproof and dust-proof? Plus, it comes with a power saving mode where it will enter sleep mode after being idle for 15 minutes!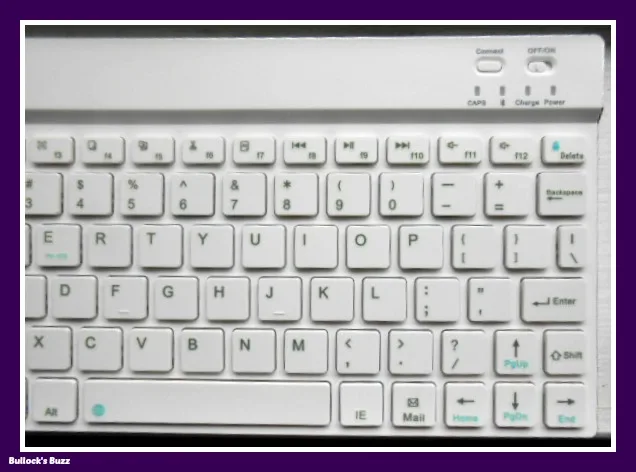 Pairing is a cinch and involves turning the keyboard on and pressing the Bluetooth connect button next to the On/Off switch. Then do a search for new devices on the device you are wanting to pair to the keyboard, and select Bluetooth 3.0 Keyboard once it's discovered. A code will then be displayed on the pairing device which you type into the keyboard, and then press Enter. That's it, done. Although I cannot find where it says how many devices the keyboard can be paired to, I have it paired with three of mine and so far so good.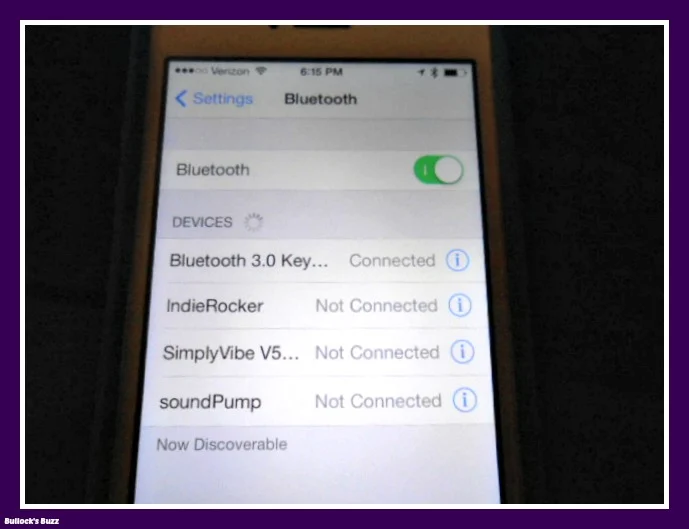 Overall I am quite impressed with this wireless keyboard! I love using it with my iPhone and Android tablet, especially since it is so much easier and faster than trying to type on those tiny touch screen buttons! The only thing I wish they would have though of was adding something on the backside so the keyboard would not slide around on tables and other slick surfaces. Of course, this is in no way a deal breaker as you can buy cases for these keyboards or even add something yourself. In summary, if you are looking for a wireless keyboard that you can comfortably see and use, yet one that is small enough to take wherever you go, I definitely recommend the Lumsing Ultrathin Wireless Keyboard!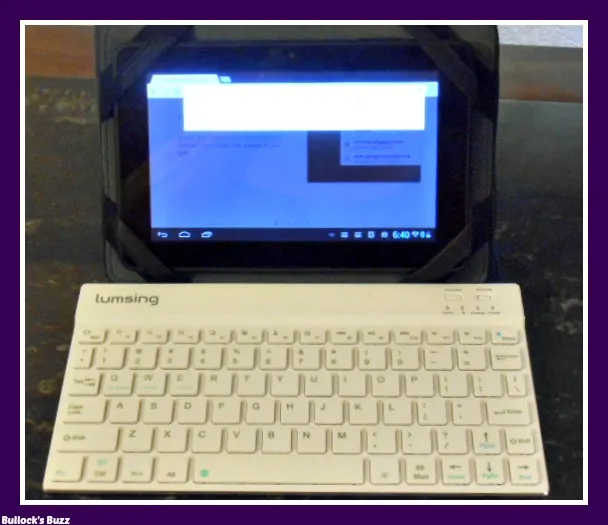 The Lumsing Ultrathin Wireless Keyboard is available through Amazon at a crazy-affordable price! And don't forget to visit Lumsing online to check out their huge selection of similar products!