Lysol® Power & Free® TapTop™ Multi-Purpose Cleaner
Whether Spring Cleaning or just working on daily clean ups, cleaning is often a hassle that none of us really like to do, but we do it anyway. While I want my home to be clean, I also want the cleaning to be done in the quickest and most efficient way possible. That's where Lysol Power & Free TapTop Multi-Purpose Cleaner comes in handy!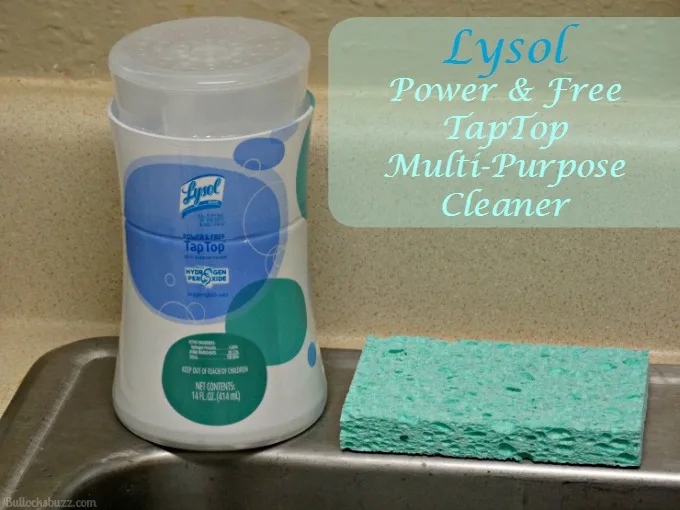 For years, Lysol has been a trusted name in cleaning. I can remember seeing Lysol products in our cleaning supply cabinet the entire time I was growing up. Now it is a staple in my cleaning cabinet as well. The new Lysol TapTop Power & Free Multi-Purpose Cleaner helps make everyday cleanups quicker and easier, and I don't need an assortment of products to get my kitchen and bathroom clean.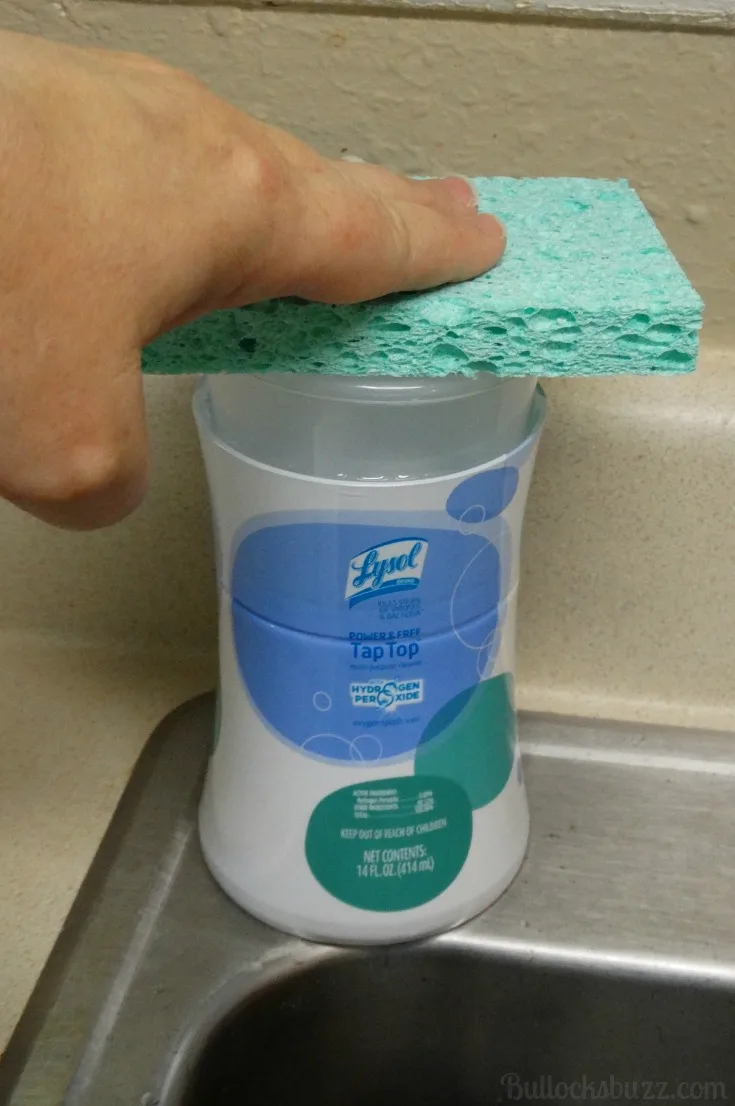 Made with hydrogen peroxide, it cleans better than bleach, effectively killing 99.9% of germs including Salmonella, Staphylococcus, Rhinovirus, Avian Influenza A H1N1, and Avian Influenza A Virus H3N2. Plus, unlike other cleaners, it does not leave a harsh, chemical residue.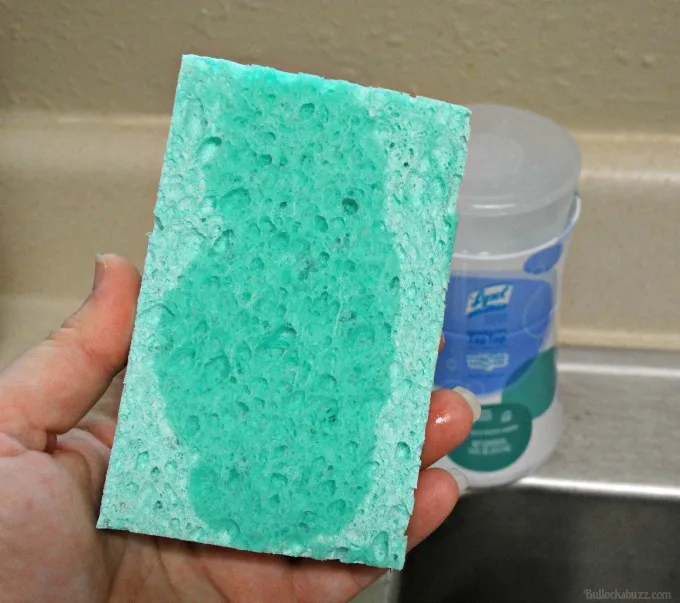 With the new Lysol TapTop Multi-surface cleaner, I don't need an assortment of products to get the kitchen clean. Its unique design allows me to simply grab a sponge or paper towel, tap the top once, and then wipe to disinfect and clean No more over spray! Once finished, just turn the top to lock it (or leave it open). I love that it's small enough to fit perfectly small enough to on the counter by the sink!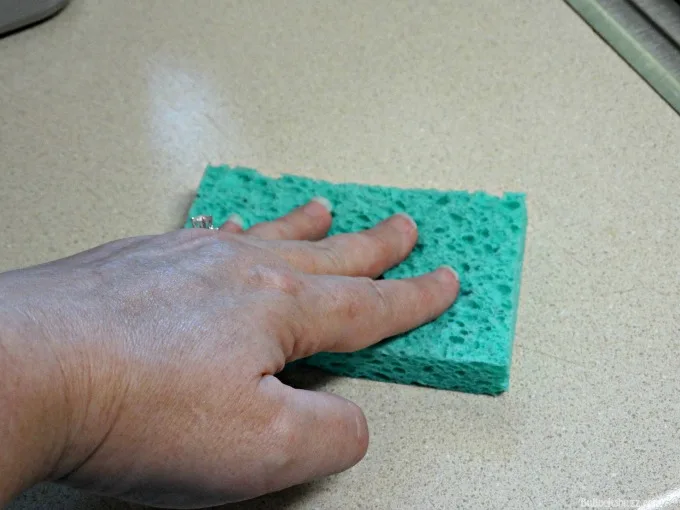 Available in two scents, oxygen splash or citrus sparkle, you can find the new Lysol Power & Free TapTop Multi-Purpose cleaner wherever your favorite cleaners are sold.