Get a FREE Chicken Florentine Pizza from Marco's Pizza for National Spinach Day!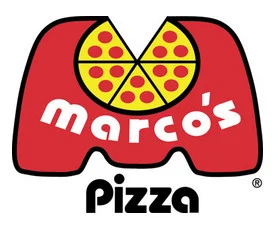 For more than 35 years, people have been enjoying Marco's Pizza fresh, authentic, handmade artisan pizzas. Forget frozen dough and frozen cheese! Every pizza at Marco's Pizza is made only with dough that is handmade daily right there in the store. Their cheese is also fresh, never frozen, and their secret pizza sauce recipe is literally bursting with flavor!
This time last year, (right in time for National Spinach Day, March 26th) Marco's Pizza introduced their newest menu topping: fresh spinach. And as a way to showcase their newest topping they created a delectable pizza that is the perfect combination of authentic Italian and Mediterranean flavors called the Grilled Chicken Florentine pizza.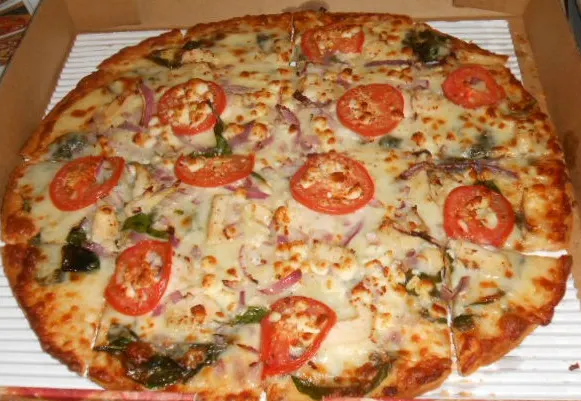 The Grilled Chicken Florentine Pizza is an amazing combination of tender grilled chicken, parmesan garlic sauce, fresh sliced red onions, fresh sliced tomatoes and fresh baby spinach – all topped with four tasty cheeses including feta!
In order to celebrate National Spinach Day, Marco's is offering a delicious deal! Today only (March 26th), get a Medium Grilled Chicken Florentine Pizza for free when you bring a can of spinach!
Yes, you read that right! You can get a FREE medium Chicken Florentine Pizza at participating locations! All cans collected will be donated to a local food bank! It's a win-win situation! Contact your local store to find out if they are participating!
If you are reading this after March 26th, you still need to give this pizza a try. And if Chicken Florentine is not your thing, Marco's Pizza has many more specialty pizzas, or you can make you own!
No wonder Marco's Pizza is known as the the Ah!thentic Italian Pizza company!
To find a Marco's Pizza near you visit Marco's Pizza online. And be sure to connect with them on Facebook and Twitter for the latest deals and promotions!