How many times has this happened to you? Scenario One: You are walking down the street texting, not really watching where you are going when you accidentally bump into someone jostling your arms and which causes you to drop your phone. Scenario Two. Your are walking to your car, hands full of groceries, digging through your purse searching for your keys, when you finally find them and pull them out only to have your phone come out first and fall to the ground. In each of these scenarios your heart drops just as fast as your phone falls towards the unforgiving concrete, and as you bend down to pick it up and flip it over you are dreading what you may see. I can't even begin to count how many times this or something similar has happened, and so far I have been quite lucky, but I know this cannot last forever and there will soon come a time when I bend down and flip the phone over to reveal a shattered screen. Sure, I can go invest in one of those protective cases, but I like being able to fit my phone into a pocket and those cases are big and bulky, and the ones that are thinner do not provide much protection against hard surfaces. So when I was given the opportunity to review a unique phone clip known as the Maxxable, I couldn't wait to see if this was the solution.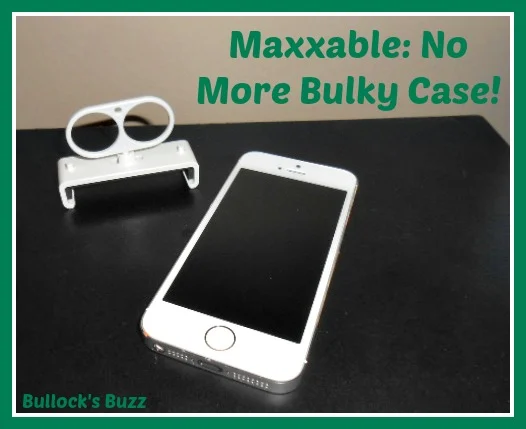 The Maxxable is small clip that attaches to your phone and provides two rings that you can put your fingers in to reduce the risk of your dropping the phone. It comes fully assembled and you can easily attach it to the back of your phone without the use of any adhesives by snapping the clip onto one side of your phone then the other. It is sleek, clean and does not add any extra weight to the phone. It is perfect for anyone who wants to protect their phone without the use of a bulky case.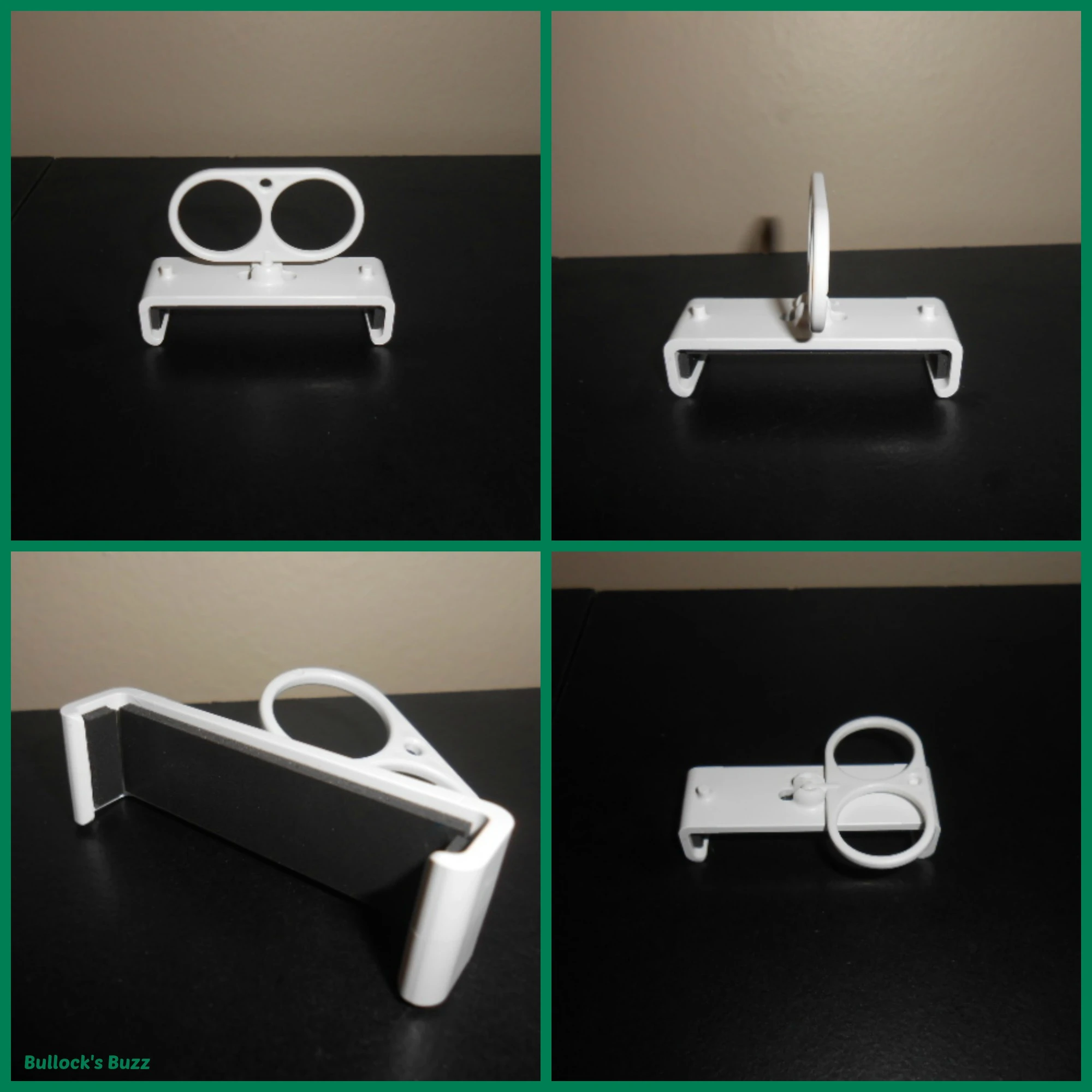 Once in place, the Maxxable allows you to hold your phone securely regardless of if you are walking, jogging or in a crowded room. The clip rotates a full 360° you can hold your phone in landscape or portrait position, and when you no longer need it, the finger rings fold down and fit flat against the phone so you can easily slide your phone into your purse or pocket. The clip can even double as a kickstand for watching videos or listening to music, although with its ball and socket design, it makes it easy for the phone to slip to the side And you don't have to worry about it scratching your phone as there is a layer of foam on the inside sides of the clip. It is also ideal for anyone who may have grip issues.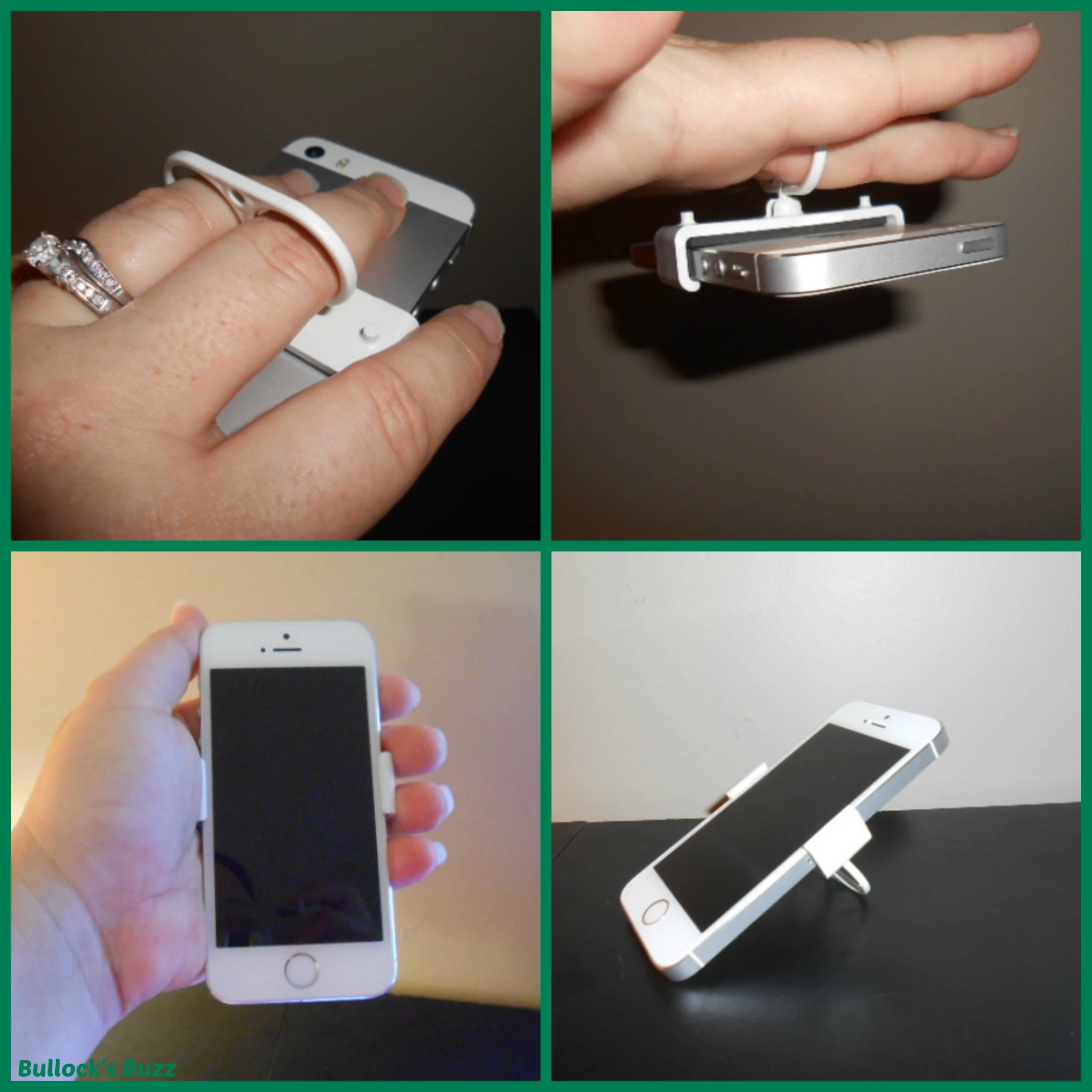 The Maxxable fits most top-selling phones, and is available in black or white. It is produced and assembled right here in the USA, and the best part is, it's only $14! You can order one directly through the Maxxable website, or through Amazon (aff. link). If you cannot find one that works for your phone, newer ones are coming out soon!

Maxxable also believes in giving back, and for every sale will donate 5% of their profits to helping women gain access to capital and financial education through the Shop The Movement effort. So forget bulky cases, relax that death grip you have on your phone and attach a Maxxable instead!