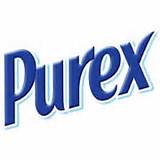 While laundry is far from my favorite household chore, I know that I can always count on Purex to make it easier. Those of you who often read this blog know that I am a Purex Insider and I often get sent some of their newest products to share with you. This time they sent a bottle of their Purex Crystals In-Wash Fragrance Booster in the special limited edition scent, Fabulously Fresh.
For those of you who have never used an in-wash fragrance booster, you really should give these a try! For years I was using a liquid fabric softener, which meant an extra trip to the laundry room since I added it during the rinse cycle. And while I love how it made my laundry feel soft and smell good, there were always several drawbacks ranging from the general messiness of a liquid fabric softener to my towels losing their absorbancy to the scent fading within a day or two. Then I tried Purex Crystals and all of the drawbacks disappeared.
First of all, Purex Crystals not only works as a laundry freshener, but also as a fabric softener. In fact, they are actually 87% natural crystals! When using Purex Crystals you just pour in a small amount right at the start of the wash and you are finished – no more having to listen for the rinse cycle. Plus since this fabric softener is in crystal form, there is no messy liquid running down the sides of the bottle, and the lid doubles as a measuring cup.
The crystals do not affect the absorbancy of my towels at all, and since they go in at the beginning of the wash they have that much longer to freshen your laundry with a scent that lasts for not days, but weeks! Purex Crystals definitely freshens my laundry and eliminates odor much better than liquid fabric softeners! I just wish Fabulously Fresh wasn't a limited edition scent because it smells so incredibly wonderful! It literally reminds me of Springtime flowers in full bloom – even the bottle is pretty!
Purex Crystals are safe for all loads and all type washers including HE. You can find them at your local grocery, drugstore or mass merchandiser, but remember, the Fabulously Fresh scent will only be available for a short while! Purex Crystals are also available in Fresh Spring Water, Lavender Blossom, Tropical Splash and Fresh Mountain Breeze.
TWO lucky Bullock's Buzz readers will each win a Purex Crystals Limited Edition Fabulously Fresh FREE product coupon! Simply enter by following the instructions below, and remember, the more entries you do, the better your chances to WIN! This giveaway will begin today, and will end April 27th at 11:59 pm CST. It is open worldwide.
UPDATE: THIS GIVEAWAY IS OVER! CONGRATS TO OUR TWO WINNERS CATHY AND JANET!
GOOD LUCK!
TO ENTER:
Leave me a comment telling me why you want to try the new Purex Crystals Limited Edition Fabulously Fresh. Be sure to leave your name and email so I can contact you if you win!
FOR ONE BONUS ENTRY:
Share this giveaway then return here and leave me the URL of your share along with your name and email.