As a Purex Insider, I often get the chance to share great new products and amazing contests and giveaways with you, my readers. Today, I want to tell you about the latest product I was sent to review, Purex UltraPacks Plus Oxi which combines the convenience of Purex UltraPacks with the stain fighting and deep cleaning power of Oxi. Then I have not one, but TWO different chances for you to win some great prizes!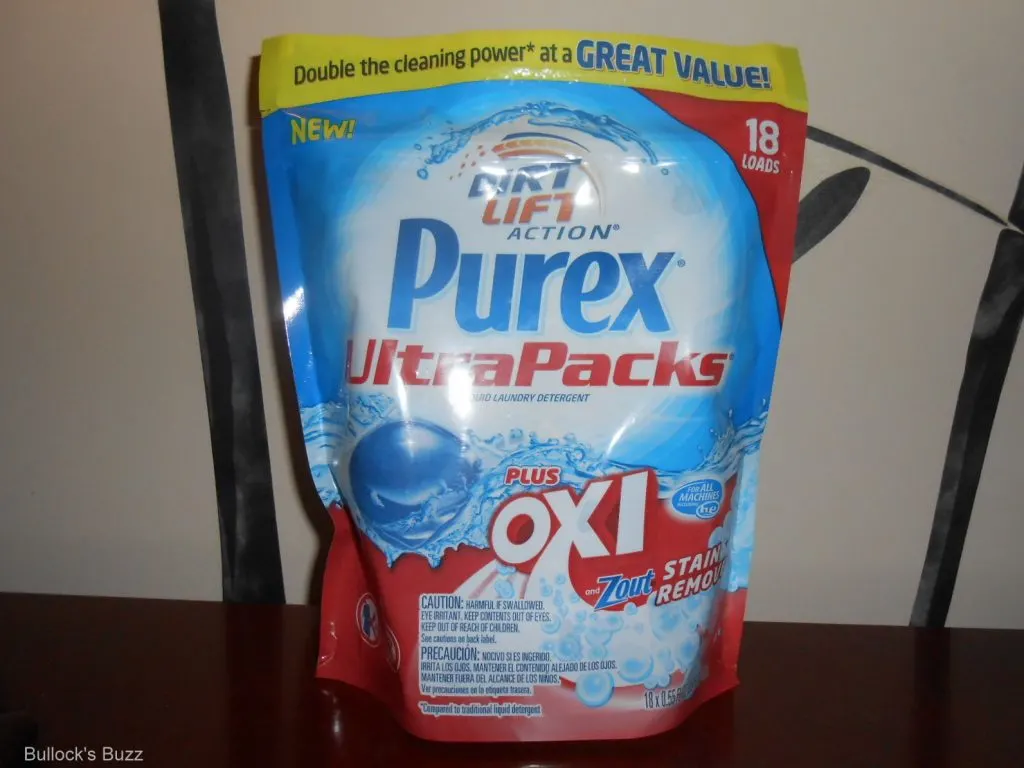 If you have ever tried Purex UltraPacks, then you know how easy they are to use and how well they remove stains, plus how clean they get your laundry. Now they are even better since the addition of the Oxi formula and Zout Stain Removers! Now the concentrated DirtLift Action® formula found in Purex UltraPacks has TWO times the cleaning power in every little drop, so your clothes are left incredibly bright, white and clean.
I love how easy and convenient Purex UltraPacks are to use. First of all, in our laundry 'room' the shelves are above the washer and dryer, and being on the short side, that means they are above my head. This makes reaching the detergent a bit of a stretch, and often times I am having to lug a big, heavy box or bottle of detergent off the shelf. With the Purex UltraPacks I don't have to do this! They come in this nice, Ziploc-type bag that weighs next to nothing and takes up very little room on the shelves.
I also do not have to mess with measuring out the correct amount of detergent, or trying to avoid the liquid running back down the sides of the bottle when I replace the lid. Each Purex UltraPack is its own little laundry pod of pre-measured, concentrated detergent. Simply grab one, toss it in the washing machine and go. That's it! And did I mention how great they smell?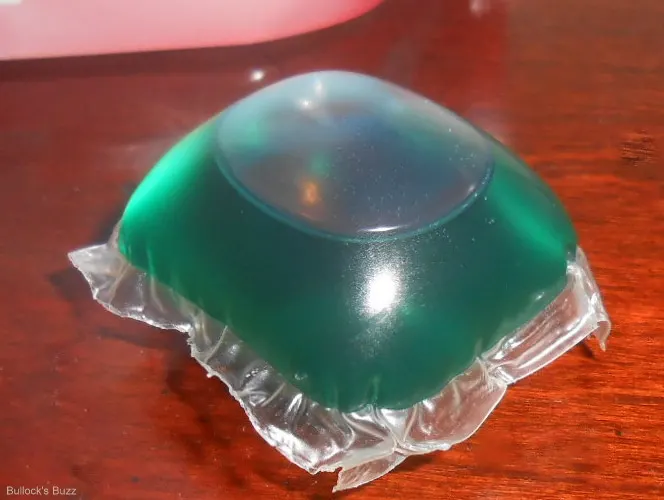 Since my husband works in construction as an Electrician, his often comes home with a lot of grease stains on his clothes from the insulation on the wire, or paint from working around the painters. Grease and paint are not the easiest stains to get out, and often the grease will leave at least a little bit of a stain regardless of what I use to wash it. But once I used the new Purex UltraPacks plus Oxi, after just one wash, the grease stains were gone! His work clothes are clean and fresh-smelling.
Purex UltraPacks Plus Oxi can be purchased where ever Purex detergents are sold. And since they are Purex, you know they are very reasonably priced!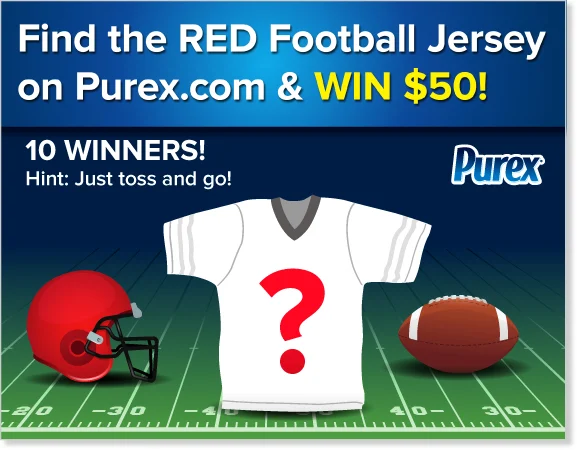 Find the Red Jersey and Win Sweepstakes:
It's that time again…Football season! Are you ready for some football? Just find the red jersey hidden somewhere on Purex.com, then click on it to enter for your chance to win $50! It's as easy as that! Plus, there will be 10 winners so your chances are looking pretty good! Enter the Find the Red Jersey and Win Sweepstakes now!
Hint: Just toss and go!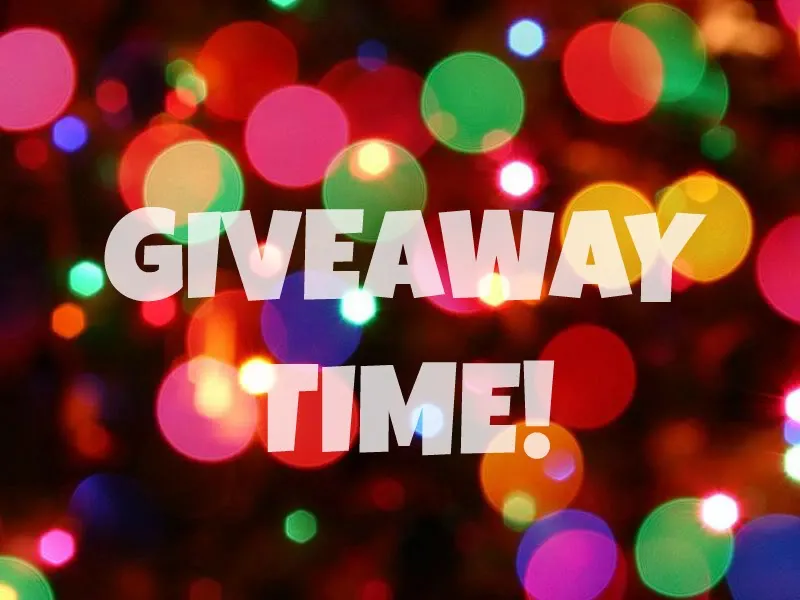 A Purex UltraPacks plus Oxi Free Product Coupon Giveaway
One lucky Bullock's Buzz reader will win a FREE Purex UltraPacks plus Oxi Coupon! This giveaway is open to residents of the US ages 18 and up only, and will ends Oct. 11. Entry is simple, just follow the instructions below. The winner will be contacted by email, and will have 48 hours to reply. GOOD LUCK!
TO ENTER: GIVEAWAY OVER
Leave a comment telling me about the hardest stain you have ever tried to get out of your laundry. Be sure to leave your name and email, too!
ONE BONUS ENTRY:
'Like' Bullock's Buzz on Facebook then leave me a comment telling me what name you used to 'like'.
The Purex brand provided me with a sample of Purex UltraPacks plus Oxi in exchange for a product review. Regardless, all opinions are my own.