Heading out to visit relatives this holiday weekend? Surprise them with a gift card and save on gas with this awesome offer on gift cards and gas at Kroger!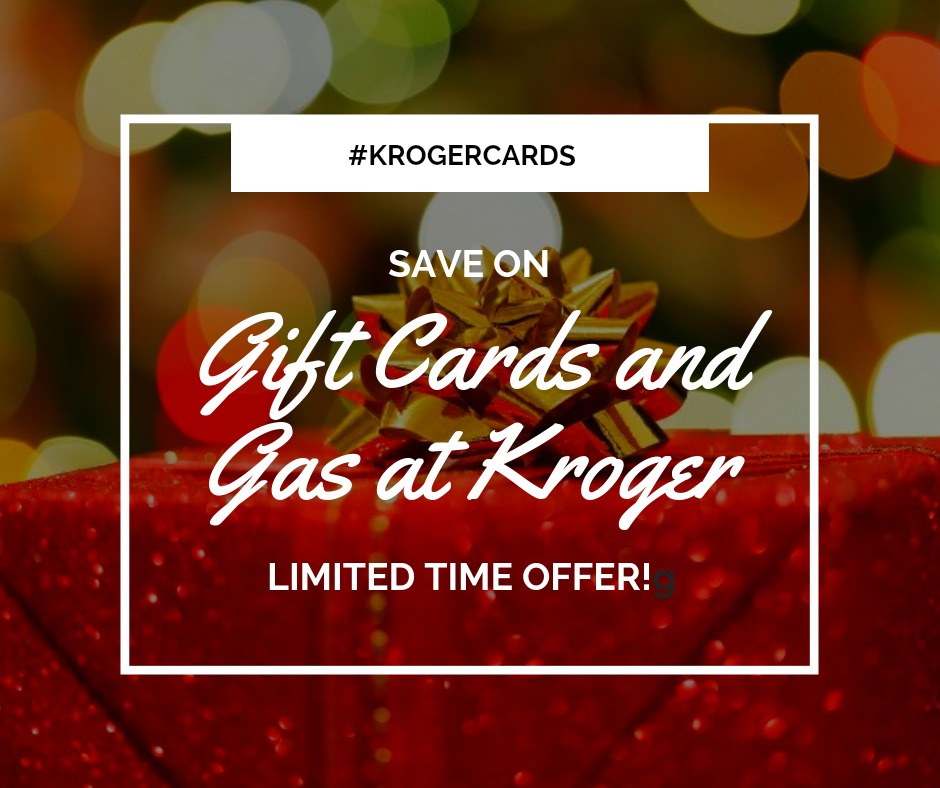 The holidays are truly the most wonderful time of the year, but they're also one of the most expensive. The money spent on holiday decorations, holiday party food, gifts for friends and family, and gas to visit your loved ones adds up quickly. This year, I've got a great way for you to stock up on gifts while saving on gas for travel! Here's how…
Save on Gift Cards and Gas at Kroger
Starting December 21, 2018 through December 23rd, 2018 you can earn FOUR TIMES the Fuel Points when you purchase gift cards at Kroger! And, if you're a super saavy shopper, you can save even more buy using your favorite rewards card to purchase. Here's how it works:
Pick out the gift cards you want at your local Kroger store (cards vary from store to store).
Be a saavy shopper by using your favorite rewards credit card to purchase so you can earn points, miles or even a percentage back. Heck, some rewards credit cards even offer increased rewards for purchases made at a grocery store!
Earn 4 times the Fuel Points!
Fill up your car for less, hit the highway and give the gift cards as gifts!
With a deal like this you can have your Christmas cake and eat it too! But hurry, because this offer is only good until December 23, 2018! Find your local Kroger store here: https://j.mp/2y8uZRC
This holiday season, shop smarter and save with this great offer on gift cards and gas at Kroger! And be sure to enter our holiday giveaway below!