Save Extra Money on Gift Cards from Cardpool March 17 – March 31!

Mother's Day, Graduation, Father's Day – there are tons of big celebrations right around the corner. What better way to celebrate than with discounted gift cards to some of the best stores around such as Starbucks, the Apple Store, Nordstrom, ToysRUs and even Crate & Barrel?! How, you ask? Cardpool!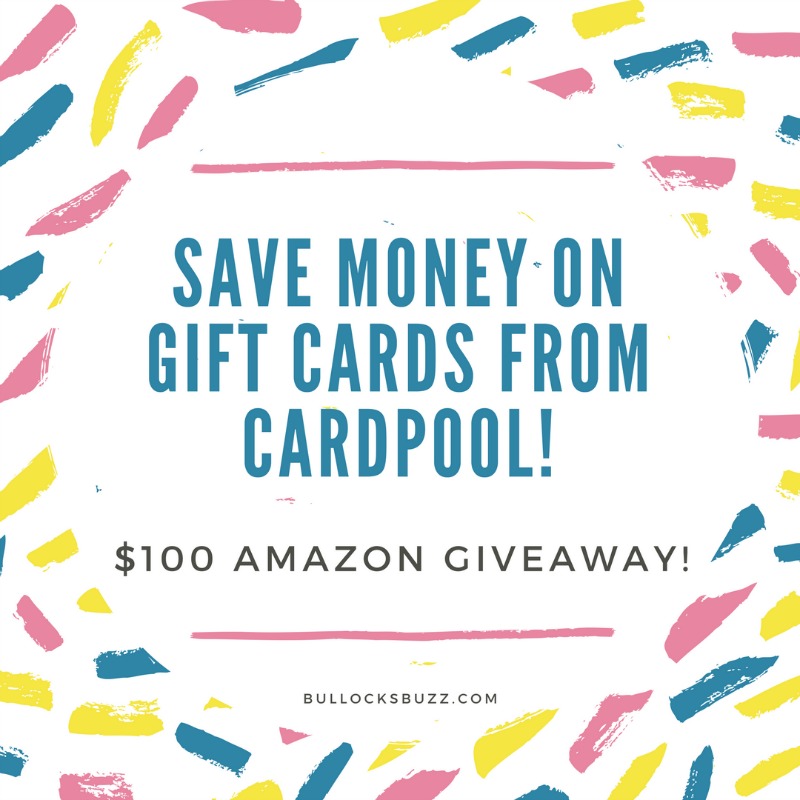 Cardpool is a gift card exchange that makes it easy for anyone to safely and securely buy discounted gift cards at up to 35% off or sell unwanted gift cards for up to 92% of their value. And all purchases comes with an 180 guarantee! I've used it several times and have wound up with some amazing savings!
And from today, March 17, through March 3oth, you can save even more on gift cards from Cardpool – up to 11% on gift cards!
Here are just a few of my favorite major name gift cards you can buy and save on…. and there's even more on the Cardpool website!
As if those savings aren't awesome enough, you can double dip into savings too. Here's how:
Purchase a gift card on Cardpool.com for a discount.
Use your rewards credit card to purchase it, and you'll earn rewards on your credit card too!
And remember, if you buy a gift card for somewhere that accepts coupons, you can then use your coupons too!
While you can always save on gift cards from Cardpool, remember that this special deal is only available from March 17 through March 30th – so hurry!
Need some more great reasons to buy gift cards? Check these out:
Vacation time – forget carrying cash. Stock up on gift cards to your favorite restaurants and more.
Stock up and Save – buy now and you'll have gifts for birthdays and holidays!
A gift card makes a wonderful end-of-the year teacher gift!
Have a child heading off to college? Gift cards are a great alternative to carrying cash for meals, clothes and even dorm supplies!
Shop from the comfort of your own home.
What gift card would you look for on Cardpool? I know I am getting the Apple Store and Toys R Us discounts for a gift for my husband and a birthday present for my niece's birthday!