April may be Earth Month, but that is not the only reason I want to share these incredible, all natural products with you. Those of you who regularly read my posts know that I am slowly, but surely making the move to using products made with all natural ingredients in our home. There is just something about using products with man-made chemicals that no longer sits right with me, especially when it comes to bath and beauty products and my family! So when Sofi and Liv offered me the opportunity to try their products, I couldn't wait to see how well they worked!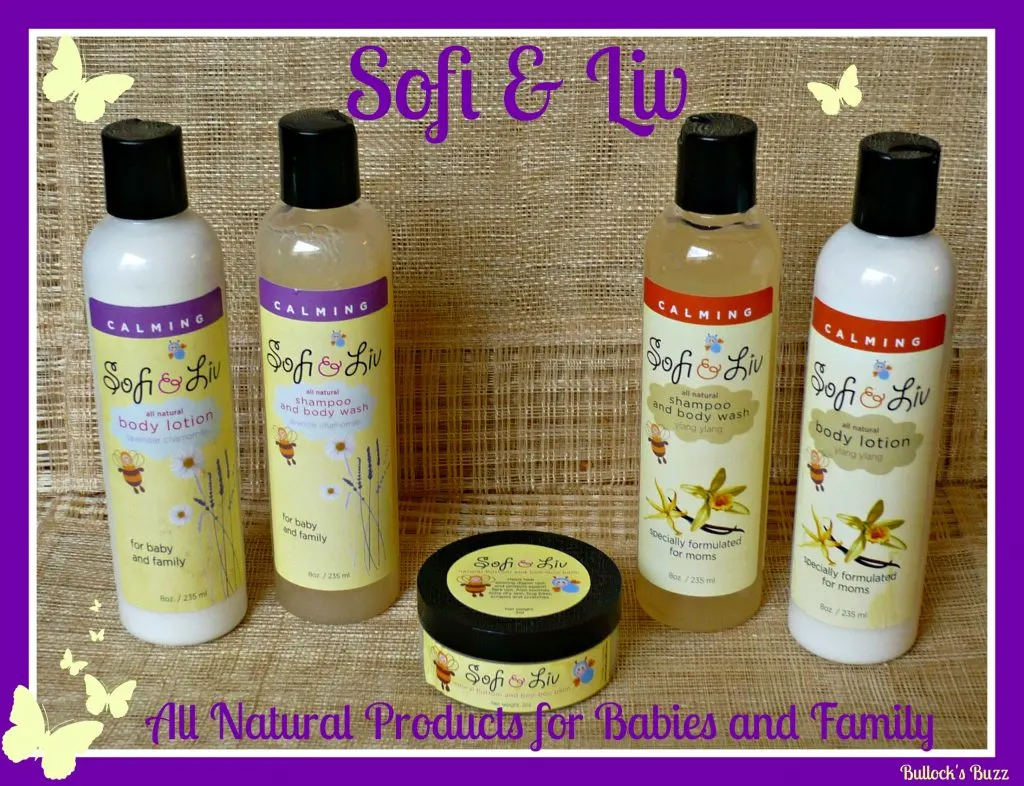 Created by the daughter of a talented aesthetician, Sofi and Liv is an all natural skin care line made especially for babies and families with sensitive skin. All Sofi and Liv products are made with 100% natural ingredients and do not include any parabens, petrochemicals, phthalates, sulfates, synthetic dyes, synthetic fragrances or mineral oil, nor are they ever tested on animals. Plus, they are made right here in the U.S.A! Natural, local and made by a mom–what more could you ask for!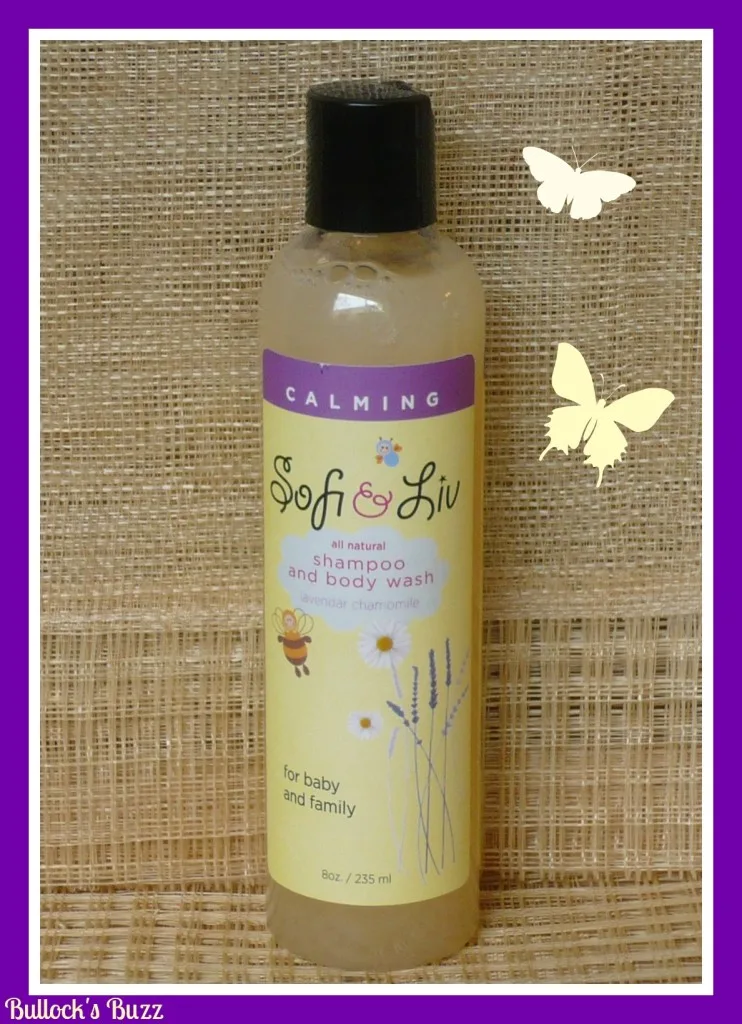 The first product I tried, was the Sofi and Liv Lavender Chamomile Calming Shampoo and Body Wash for baby and family. I immediately fell in love with this shampoo that also doubles as a body wash. As soon as I began washing my hair the bathroom was filled with the incredibly relaxing scent of lavender with a hint of chamomile. Just a small amount provided plenty of cleansing lather which rinsed out easily leaving my hair clean and incredibly soft. When I bathe with soap it always dries my skin leaving me clean, but itchy. So after every shower I have to apply some type of lotion to ease the dryness. Yet when I used the Sofi and Liv as a body wash, it not only left my skin clean and smelling wonderful, but I didn't have to apply any lotion as it didn't dry out my skin at all. I can definitely see how this would work to calm your little one while gently cleaning their delicate skin.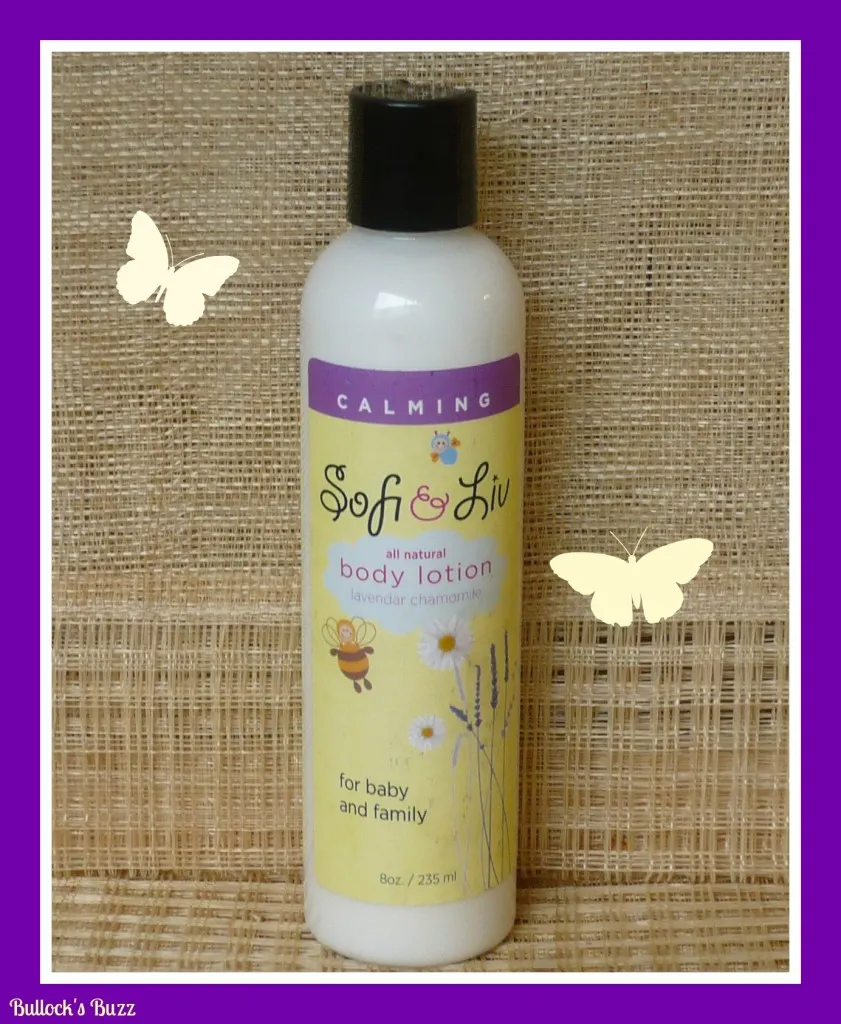 The Sofi and Liv Lavender Chamomile Calming Lotion for baby and family is my personal favorite. It has wonderful scent that is a relaxing blend of lavender and chamomile (more heavy on the lavender) and is not too heavy or overpowering. The lotion has the perfect consistency, not too thick, yet not so thin as to be watery. Like the shampoo/body wash, a little bit goes a long way. I love how it absorbs quickly, leaving my skin silky soft and hydrated without any greasy residue.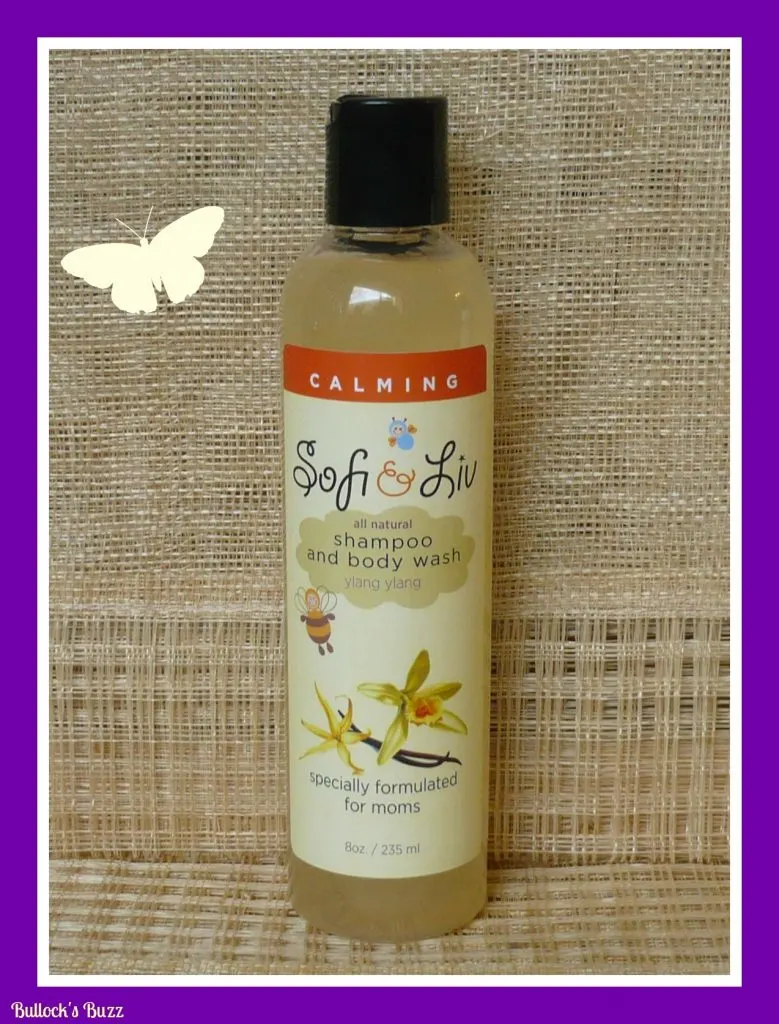 Specially formulated just for Mom are the Ylang Ylang Calming Shampoo and Body Wash and the Calming Body Lotion. Like the Lavender Chamomile blends, the Ylang Ylang is made with all natural ingredients that are both calming and hydrating. The Liv and Sofi Ylang Ylang Calming Shampoo and Body Wash has the wonderfully floral scent of the exotic Ylang Ylang flower. Far from overpowering, the light scent is incredibly soothing and is perfect for the busy and stressed mom. Used as a shampoo, I only needed a small amount of this gentle formula to get a head full of rich, thick lather that easily rinsed out leaving my hair clean, soft and moisturized. Again, a small amount squeezed on my washcloth was plenty enough to thoroughly clean my skin. Many body washes are hard to rinse off and often feel like they are leaving a film on my skin. The Liv and Sofi rinsed off quickly and completely, leaving my skin clean, soft and hydrated and my mind and muscles soothed.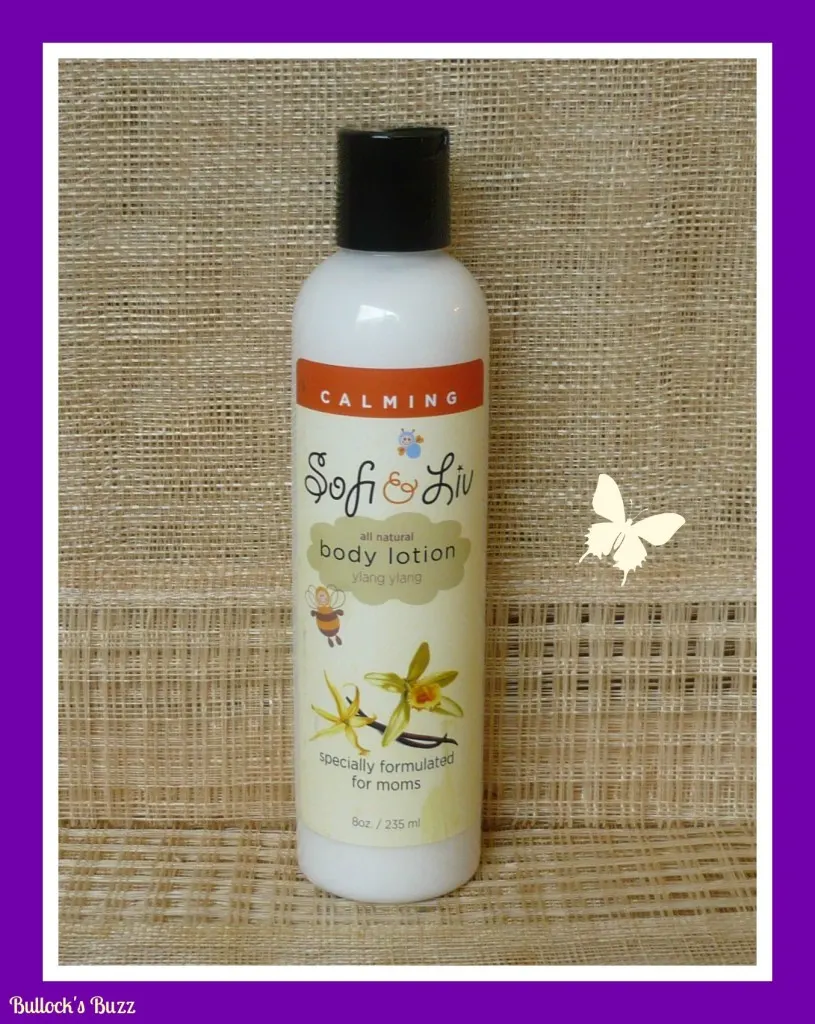 I find myself using the Sofi and Liv Ylang Ylang Calming Lotion frequently throughout the day. I love the calming scent of Ylang Ylang, and my hands and skin have never felt so soft. Like the Lavender formula, this lotion is the ideal consistency and is quickly absorbed without a greasy or oily residue. As I mentioned above, soap tends to dry my skin out leaving it itchy. Now, after I shower, I apply a small amount of this lotion and my skin is hydrated, no longer itchy, soft as silk and fragrant.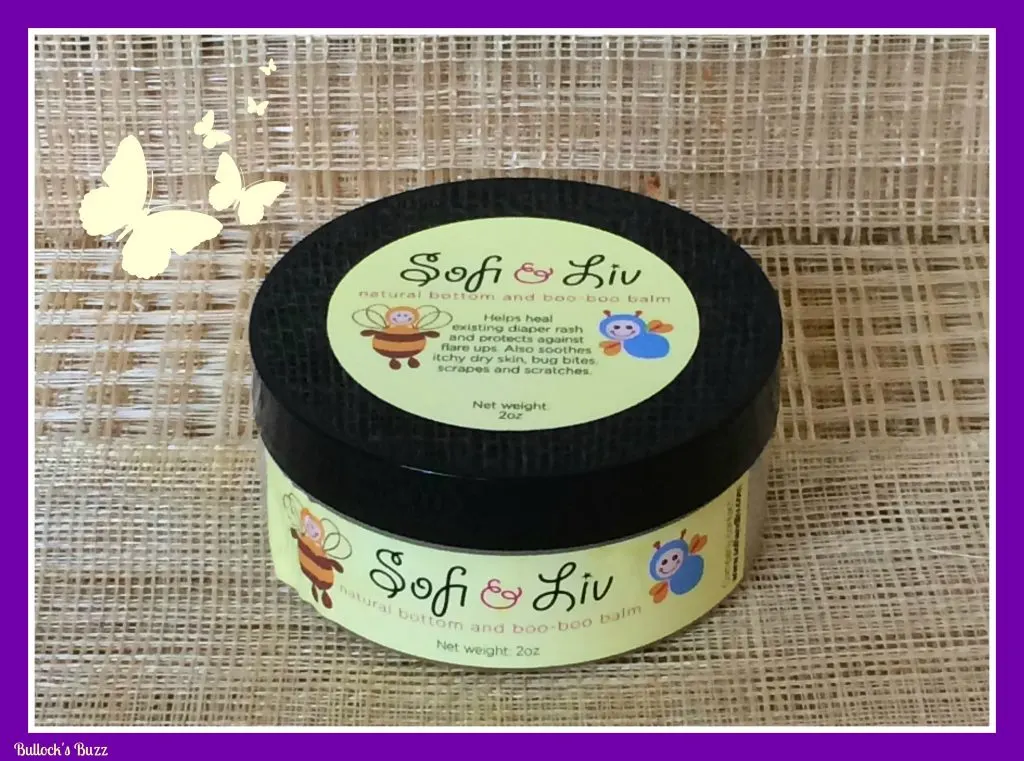 Another personal favorite is the amazing Sofi and Liv Natural Bottom and Boo Boo Balm. This 100% natural balm does much more than just ease diaper rash. It also does a great job soothing scrapes and scratches, curing cradle cap, relieving dry itchy skin, taking the bite out of bug bites and so much more. Since my stepson has been out of the diaper phase for years, I have been using it to treat the itchy, dry skin on my arms and legs (thanks a lot Winter!), cracked heels, rough patches on elbows, and on the occasional scrape and scratch. I love that it is not greasy or waxy feeling at all, but instead has an incredibly smooth, almost powder-like feel to it that absorbs quickly and leaves skin silky soft. Moms will really appreciate its subtle Lavender and Chamomile scent which doesn't smell anything like the usual diaper cream – say goodbye to hands smelling like baby bottom! Best of all, it's made with naturally nourishing ingredients including shea butter, Calendula extract, beeswax, Jojoba and vitamin-packed grape seed oil. My skin has never felt so hydrated and soft!
Sofi and Liv products can be purchased directly through their website at www.sofiandliv.com. Be sure to connect with them on both Facebook and Pinterest as well!