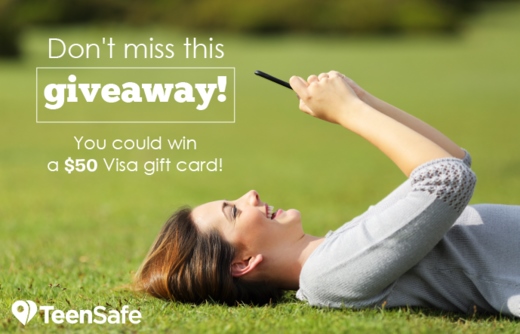 Welcome to the TeenSafe $50 VISA gift card giveaway! If you have a teen then you know how hard it can be to protect them. They are at that age where they are really pushing their boundaries, striving for freedom, and wanting to be treated like an adult; sometimes even believing they know just as much, if not more, than their parents. And with all of the technology available to them today, it becomes even harder to protect them. Thankfully, there are some precautions you can take like using an iPhone monitoring tool or setting up parental controls that allow you to see what your children are looking at online, texting on their phones and much more. Take a few minutes and see what you can do to help ensure that your child remains safe.
TeenSafe $50 VISA Gift Card Giveaway

GIVEAWAY HAS ENDED
The TeenSafe $50 VISA gift card giveaway is open to residents of the US and CA. It will begin at 11pm CST tonight, and will end on August 4, 2014. Bullock's Buzz is not responsible for prize fulfillment.
Good Luck! And be sure to stop by and let us know if you win!
Entry-Form