This post is sponsored by Lunchbox. All opinions are my own.
Upgrade with Intel: Affordable Laptops at Walmart!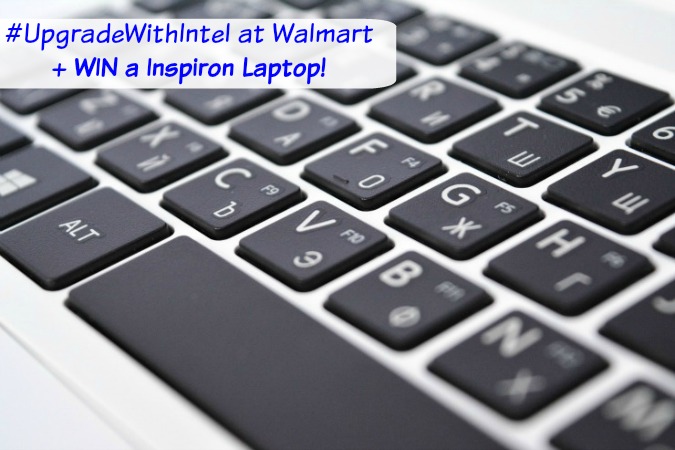 As a blogger, my livelihood pretty much depends on my laptop. Unfortunately, my current one has pretty much reached the end of its usefulness to me. It's been a great laptop, but at five years old, it's time to upgrade to something with a bit more storage and power. And therein lies the problem. Quality laptops at reasonable prices are hard to find. Or at least that was what I thought until I learned that Walmart is now carrying Intel laptops!
I've always been a fan of Intel. Every computer I have ever owned – desktop and laptop – has had an Intel in it. And everyone one of them has been amazing for just about everything including browsing, chatting, gaming, videos, working and more. In fact, the next laptop I get will have an Intel. If you've never had one, you should really check them out!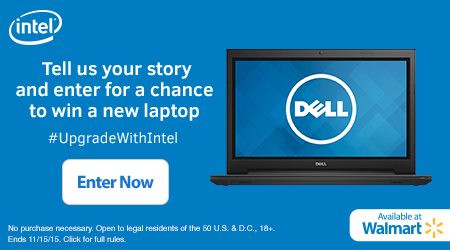 And guess what? It's more affordable than you think to upgrade to a new Intel laptop at Walmart. Intel has a whole line of affordable laptops for any level of use you may need – available right at your local Walmart. For example, check out this new Dell Inspiron 15.6 Laptop! It comes with everything you need and more including:
a 15.6″ LED-backlit touchscreen with HD resolution

a 720p webcam

3-in-1 memory card reader

Bluetooth 4.0

1- USB 3.0 ports, 2- USB 2.0 ports, 1- HDMI port, 1- headphone/microphone jack, 1- RJ-45 Ethernet port

4-cell battery for up to 6 hr 33 min battery life
Even better, it's on rollback from $399 to $319! Not bad for a low-budget laptop, huh?! Plus, with the holidays right around the corner, an Intel laptop would make a fantastic gift!
How would you like your very own Dell Inspiron 15.6″ Laptop?GIVEAWAY IS OVER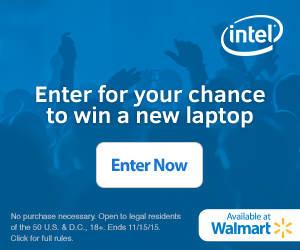 Right now Walmart and Intel are offering the chance to win one! A brand new Inspiron 15.6″ laptop! To enter this amazing sweepstakes, simply click on one of the blue Intel images above which will take you to the microsite to enter. Once there, select the contest tab, then in 400 characters or less, then share "How would a Dell Inspiron 15.6" Laptop make your life more amazing?"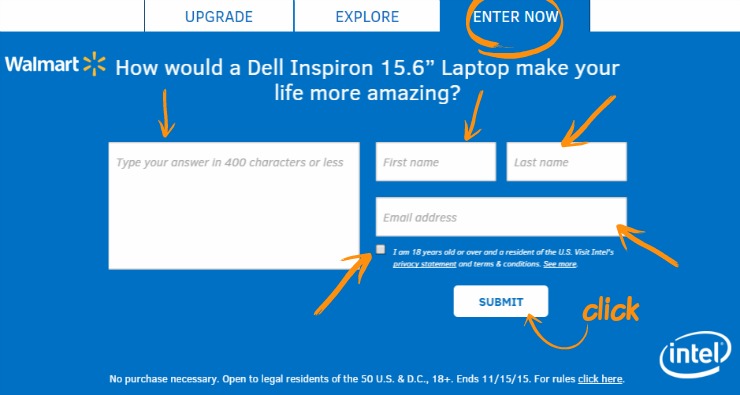 One entry per email, per person, complete Terms & Conditions are found on the site
Remember, you can only enter through the microsite; comments on this blog or any social comments will not count as an entry.
This post is for my participation in the "Upgrade With Intel" Program. regardless, all opinions are my own.