My Wordless Wednesday post is not completely wordless, but the pictures definitely speak for themselves!
Here a picture I took about a week ago of my husband and I at the Cahaba River which runs next to our apartment complex in Birmingham, Alabama. See that bridge in the background??? That one there about forty feet back that stands about 25 feet high?
Here is that same bridge. I am now standing right next to it, level with it. That's the same river yesterday after a night of torrential downpours.
Here's a shot of the same river, about 2 miles upstream…
No, that's not a lake, that's the Altadena Golf Club's Golf Course…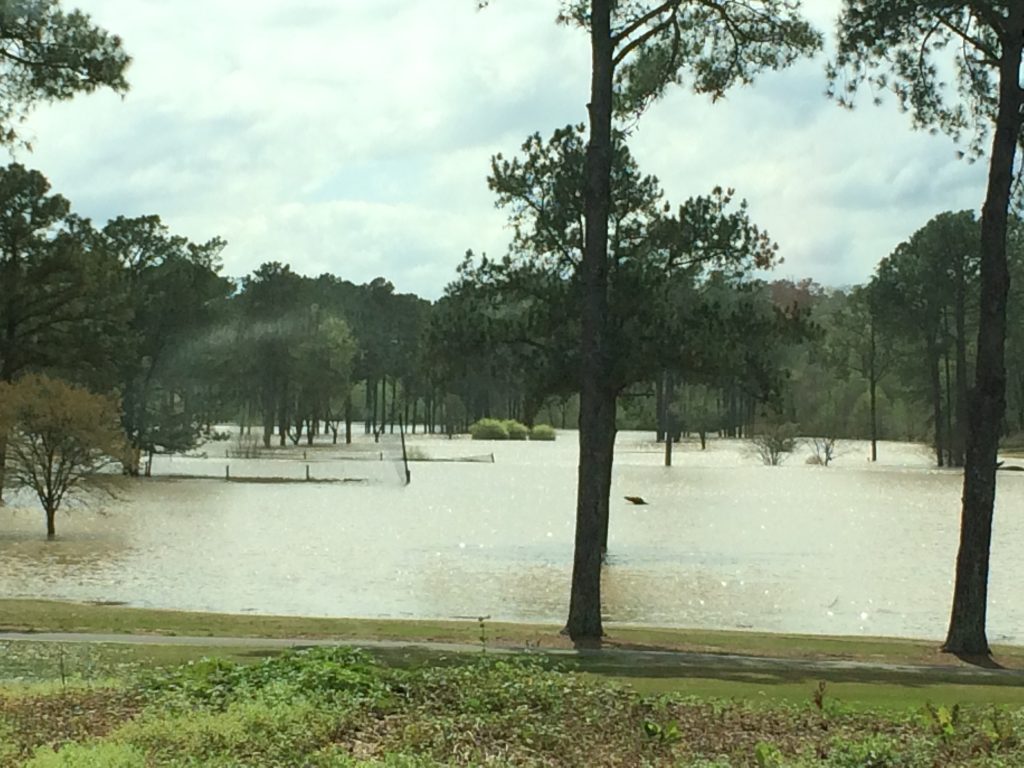 …regardless of what the ducks and geese think.