If you missed the kickoff of Zoës Kitchen's 20 Days of Goodness this past weekend, don't worry! The best is still yet to come! #zoeslovesbham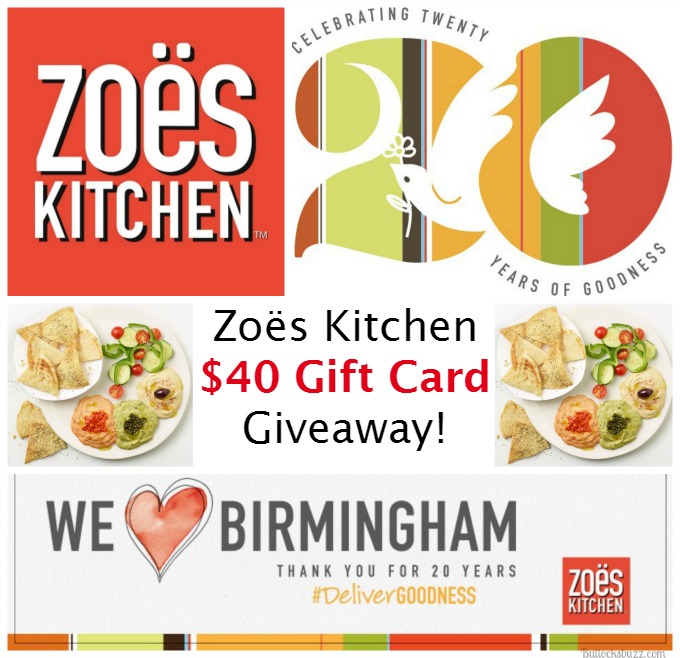 Zoës Kitchen gets its start in Birmingham, Alabama
Founded in 1995, in Birmingham, Alabama, Zoës Kitchen is a fast casual restaurant concept serving a distinct menu of fresh, wholesome, Mediterranean dishes delivered with Southern hospitality. With 149 locations in 16 states across the United States, Zoës Kitchen aims to deliver goodness to its guests by providing simple, tasty and fresh Mediterranean meals, inspired by family recipes, and made from scratch daily.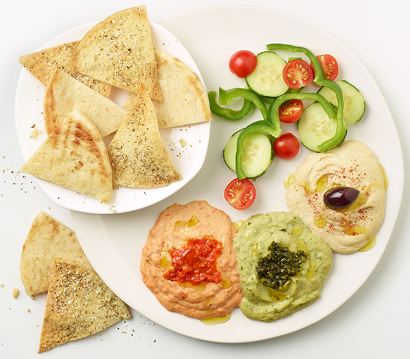 Zoës Kitchen 20th Anniversary Celebration
And now, after 20 years of serving delicious food Zoës Kitchen, would like to thank the Birmingham community for 20 years of support with the Zoës Kitchen 20 Days of Goodness, a celebration created by the company to share goodness back with the Birmingham community through events, giveaways and awesome surprises! Over the 20-day period from June 10 to June 29, Zoës Kitchen will host a series of special events and surprises for its employees and guests. The company will also spend time volunteering with the Alabama Children's Hospital, Jones Valley Urban Farm, Habitat For Humanity and Jimmy Hale Mission, to name a few.

"We are extremely excited and honored to celebrate our milestone 20th anniversary with Birmingham, the birthplace of Zoës Kitchen," commented Kevin Miles, President and Chief Executive Officer of Zoës Kitchen. "Since 1995, our people have been living our mission to deliver goodness through our food and our people. We want to celebrate those people who have made it possible, and say thank you to our home community for supporting us."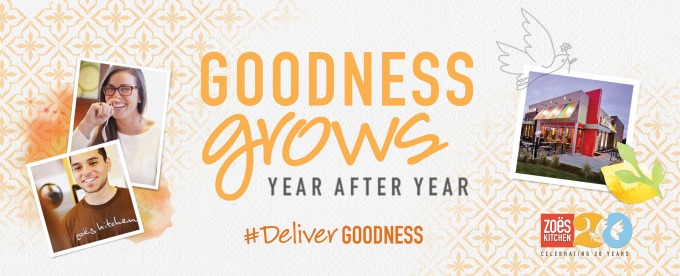 Zoës Kitchen 20 Days of Goodness (activities, prizes + more!)
Zoës Kitchen kicked-off the 20 Days of Goodness this past weekend with an inaugural Hummus & Hops event, that was co-sponsored by Avondale Brewery. The family friendly event featured Zoës Kitchen catering, craft beer from Avondale Brewery, live music, Prize Raffles and kids' activities, including face painting, bounce houses, and more. The proceeds from the event went to benefit The Exceptional Foundation, a nonprofit organization to serve mentally and physically challenged individuals in the Greater Birmingham area. On Sunday, Zoës Kitchen invited people to join them in Homewood Park for a free glass of their famous limeade.
And there is still more to come!
On Saturday, June 20, every Zoës Kitchen Birmingham guest will receive a FREE 20th anniversary commemorative sports cup with purchase.
Then on Monday, June 29, my favorite activity starts – a Hidden Gift Card Hunt! Starting that morning, Zoës Kitchen fans can search for 50 envelopes containing Zoës Kitchen Gift Cards ranging from $10 – $100 that will be hidden throughout Birmingham. Be sure to follow #zoeslovesbham on Twitter and Instagram for clues!
There is so much more going on too! So that you don't miss any of the celebrations, and for a full list of all activities taking place during the 20 Days of Goodness, please visit www.zoeslovesbham.com and follow #zoeslovesbham on social media!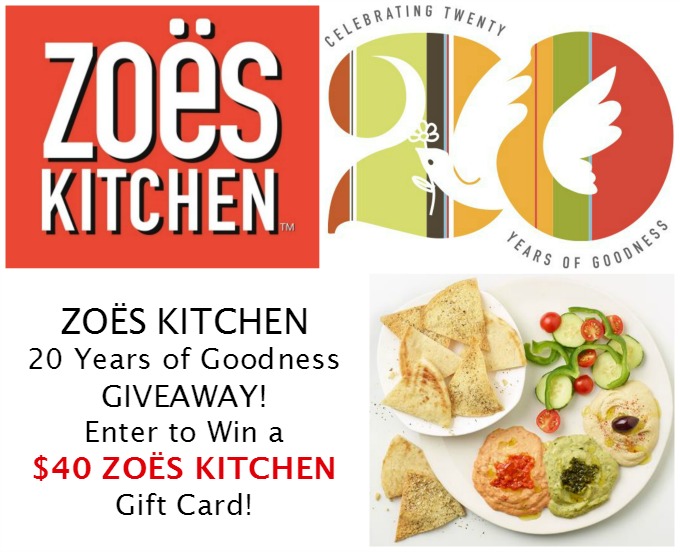 A Zoës Kitchen $40 Gift Card Giveaway – ENDED
But that's not all! Remember those giveaways I mentioned above? One of them is taking place right now, right here on Bullock's Buzz! That's right, simply by entering below, you will be entered to win a Zoës Kitchen Mediterranean Family Meal gift card ($40.00 Value)! Good Luck! And I hope to see you at some of the Zoës Kitchen 20 Days of Goodness events!
This giveaway is open to US residents only, ages 18 and up. Bullock's Buzz is not responsible for prize fulfillment.