Buying the perfect gift for any occasion can be difficult for everyone. You want to make sure that you buy just the right thing to make the gift receiver delighted. This is challenging because everyone is different, and everyone has unique needs and wants. Wedding and bridal shower gifts are no exception. So today I'm sharing 15 of the best wedding and bridal shower gift ideas you should consider gifting to the bride and groom.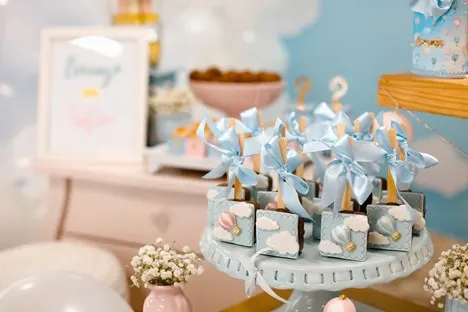 When looking for wedding and bridal shower gift ideas you have a few things to look for. Are the newlyweds moving into a new home, or do they already have a home they will be living in? Have they lived alone in the past or together? Do they have the basic household items, or do they need everything? Are there any items that they really want or need to make their home more comfortable?
You need to take all these things, and many more, into consideration before you can buy the perfect wedding or bridal shower gift.
Wedding Gift Ideas for Setting Up a New Home
If the newlyweds will be setting up a new home, here are a few wedding and bridal shower gift ideas you can buy for them.
A set of cookware
There are many assorted brands of cookware that you can buy them, from inexpensive to awfully expensive. Settle for cookware that will include everything a new homeowner will need from pots and pans to bakeware for baking projects.
Crock-Pot
A good old-fashioned crock-pot will come in handy for any new homeowner. This will allow them to put dinner on in the morning of their busiest days and have a nice warm meal awaiting them when they get home.
Instant Pot
A great instant pot is a suitable alternative to the crock-pot, allowing the cook to create a full meal in less time than using the stove or oven. This can be the perfect bridal shower gift for the celebrant, saving them lots of time in the kitchen. By using an instant pot, the cook can create an entire meal in an hour or so instead of three or four hours in the traditional way.
Air-Fryer
An air-fryer is a healthier way to cook those fried foods that everyone loves. Instead of using tons of oil to fry those French fries, the air-fryer uses hot air to do the same thing. The foods taste the same as if they had been deep-fried in oil but are much healthier.
Silverware
A new homeowner could also use a good set of silverware for that cozy at home dinners. A good set of silverware should include a set for at least four people, an eight-piece setting would be even better. Try to include those extra serving pieces if you can so that the new couple can using matching utensils.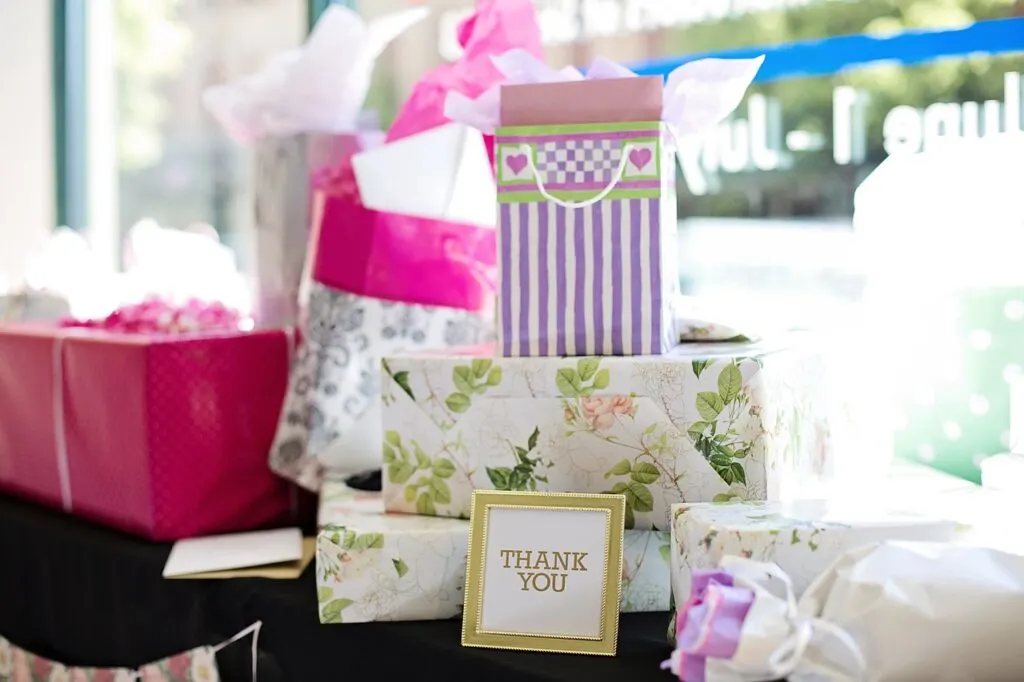 Gifts for Making the Home More Comfortable
If the lucky couple already has a home they are living in, you can help make that home more comfortable with some of the following wedding gift ideas.
Bedding Sets
You can buy the celebrant a new bedding set – and get it personalized to celebrate them and their new marriage. A bedding set that includes sheets, pillowcases, and a comforter will set off any bed.
Scented Candles
Scented candles come in so many different fragrances that can improve any home. You need to see what the celebrant enjoys and then go from there.
Letter Board
A letter board can be a fun way to add decorations to a home. Here is a place for some ideas for a letter board: https://makinglemonadeblog.com/clever-letterboard-inspiration-and-ideas. The celebrant can use the board to count down to the wedding or any other future celebrations.
Artwork or Photographs
Look for the celebrant's tastes and then go from there to purchase some artwork or photographs – or make your own! Pick colors that complement the home and make a difference in the interior.
Picture Frames
To along with the photographs, choose some nice picture frames to go along with them. Nice silver frames are timeless and go with anything and can even be personalized.
Personalized Gift Ideas
Find something personal that the celebrants will love, consider wedding gift ideas for making the home even more cozy. Everyone loves personal touches, so help add that to the newlyweds home.
Personalized Charcuterie Board
These boards seem to be all the rage right now, make it better by engraving it with the celebrant's last name. Then they can enjoy it every time that they have guests over for a fun night.
Personalized Robes
These can be fun, as well as especially useful, especially if you choose a nice, warm fluffy robe. They can be personalized with names or a simple "Mr./Mrs." to make it more fun.
Personalized Ice Bucket
The celebrant can use the ice bucket for any occasion, beginning with the wedding celebration.
Personalized Clock
A personalized clock is a unique way to enhance a newlywed's home. There are clocks that you can add names to and others that you can add pictures.
Personalized Sleepwear
Like the personalized robes, sleepwear can also be fun. With sleepwear, you can choose how risqué you want to be, knowing the celebrant. You do not want to embarrass them.
These are just a few bridal shower gift ideas for wedding gift ideas. Have fun and choose your own!