For those that still use landline phones, calling plans can be confusing and fraught with charges. Did you know that if you have internet service, you could use it to place calls with VoIP? This is a feature-rich communications solution that helps to make outbound and inbound calls over the Internet.
Using a cloud-based communication system will provide fluent and strong communication. VoIP, or voice-over-internet protocol, allows you to call anywhere over a broadband connection. If you're thinking of dialing back what you spend on your landline, here are four benefits of using VoIP at home.
1. It's Easy To Install
One benefit of using VolP at home is that it is easy to install. Especially If you already have broadband internet at home. Once you create an account with your provider, all you need to do is select a phone number or use your existing one. You must also register your location with 911 in case of an emergency. Then, connect your phone to your router and you're ready to call. You can make calls with a traditional handset or a headset.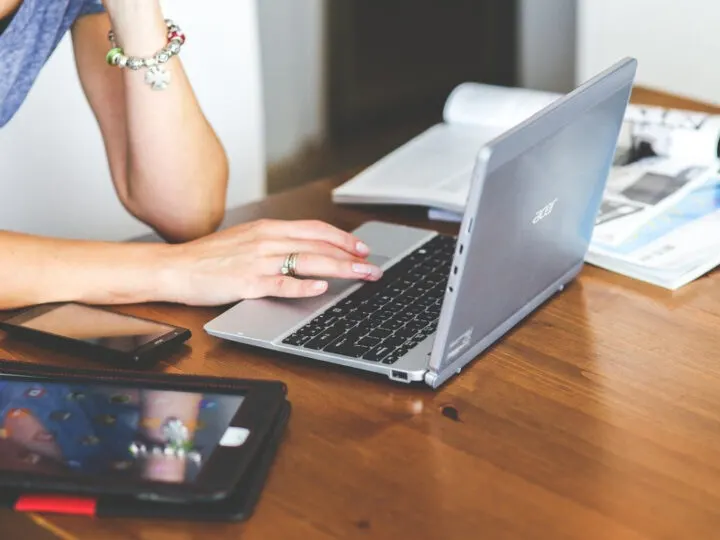 2. Affordable Calls
Affordable calls are another of the benefits of using VolP at home. Installing VoIP will save you money since you already pay for the internet. In some cases, there isn't a monthly fee for a base plan but instead, you're only charged the mandatory taxes. With VoIP, you have the freedom to call other internet-based numbers or to make VoIP-to-landline calls. You can also call anywhere in the world which is perfect if you have family abroad.
3. You Can Use It Everywhere
Another attractive feature and benefit of using VoIP is that you don't have to be home to use it. You can make and receive calls from your number on a computer, cell phone, or tablet when you download the app. This means you'll never miss a call whether you're on the road or off on vacation. Having a VoIP also makes relocating to a new home easier because you don't have to contact your phone company. Just unplug it and go. However, you will need to register your new 911 location.
4. Has Lots of Add-Ons
Last, but not least, another of the benefits of using VolP at home is that it allows you to take advantage of a number of add-on services. Not only do you get caller ID and three-way calling, but you can enjoy video calls. Your VoIP also intercepts and blocks telemarketing calls before they ever get through. Imagine never again being interrupted by SPAM calls or doing searches to find out who called you.
If you're looking for a way to get rid of your landline and cut costs, consider installing VoIP. It's easy to use, connects in minutes, and lets you make and take calls from anywhere.