The waves are calling, and you're itching to get on your board and ride them. Getting to the beach is half the battle. After all, who wants to fight with traffic and parking? The good news is, you don't have to. Keep reading to learn how a women's or mens electric bike is your ticket to summer surfing adventures.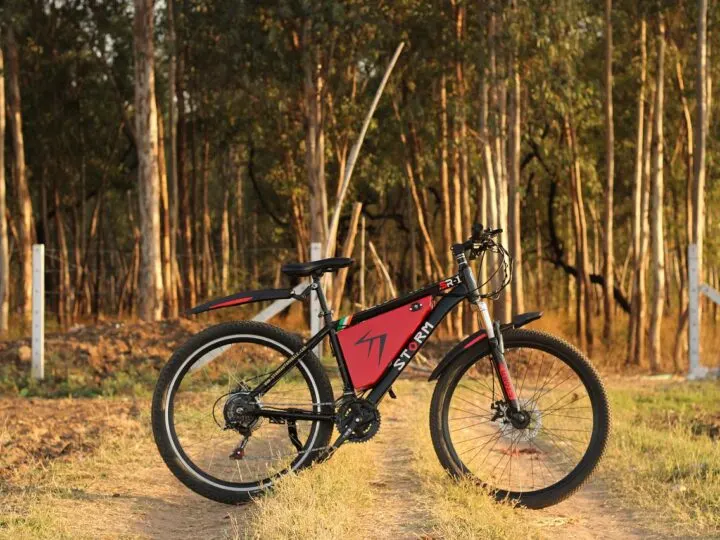 The Stress of Parking Battles
No matter where you live, it can be hard to locate available parking near public beaches, parks and other facilities. That's especially true if you live in major metro areas like Los Angeles, including Orange County and Newport Beach. During summertime, the fight to find parking becomes more intense. Who needs that stress? You don't.
Riding an electric bike Newport Beach instantly solves the parking issue. For one, it's easier to lock up your bike onto a bike rack than to squeeze your vehicle into a lot when row after row is jam-packed. A high-quality locking mechanism is all you need to secure your bike.
If you live further away from popular surfing spots like the Wedge or 15th Street, Orange County Transit Authority offers more transport options. Most OCTA buses have bike racks, accommodating up to 55-pound bikes.
As long as your bike falls under that weight limit — and that includes e-bikes — you're good. Ride the bus part of the way, then get off near a bike path like the Balboa Bike Trail and ride your ebike the rest of the way by continuing onto the Wedge.
No More Lugging Your Surfboard Far
If you don't regularly travel by bike to surfing spots, you may have a logistical concern: how to haul your surfboard on your bike. Thankfully, there are solutions for that as well. Surfboard bike racks allow you to secure your board and avoid stashing it under your arm as you ride.
These racks usually look like two J-hooks: One installs just above the front wheel, while the other mounts just under the seat. Each hook has a bungee cord attachment that keeps your surfboard in place as it sits inside the hooks. If a surfboard rack doesn't work for you, surfboard trailers are excellent alternatives.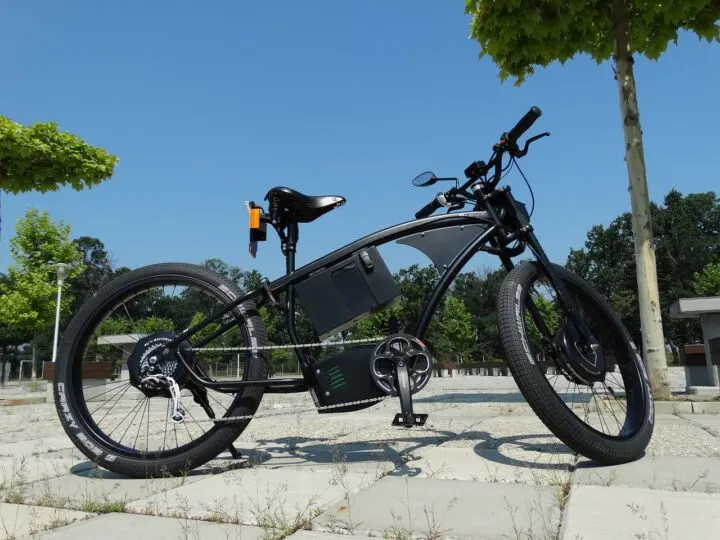 Other Reasons To Ride Your E-Bike
Biking to the beach eliminates your parking woes while offering convenient ways to haul your surfing gear. But riding your ebike offers three other great benefits during the summer.
1. Improved Fitness
You may wonder, "Is cruiser bike good for exercise?" Biking works out several major muscle groups, but this low-impact cardio activity that's easy on the knees and back.
2. Eco-Friendly
If you ride your ebike, you are also helping reduce your carbon footprint. Cycling emits an average of 16 grams of CO2 per kilometer. In comparison, the average passenger vehicle emits 313 grams of CO2 per kilometer.
3. Reduced Fuel Costs
If you ride your ebike to the beach it also cuts out the need for gas or diesel fuel. With gas prices at $6 a gallon or higher in June 2022, cycling keeps a little more green in your wallet.
Whether you choose a traditional two-wheeler or an e-bike, cycling to the beach offers a lot of advantages. As you shop for a bike, be sure to review the specs to ensure you get a good fit.