It takes a certain je ne sais quoi to turn a house into a home. Especially when you want to infuse a signature style in your home.
If you're a fan of TV's Through the Keyhole, you've probably enjoyed many an evening trying to figure out the identity of the mystery homeowner through the distinctive objects in their abode.
And while you might buy a new (or new to you) house in pristine condition, there's probably little at first glance that suggests a human touch, let alone any personality or ambiance.
But putting your stamp on a new home is a subtle art ̶ too many personalized touches are overpowering, but too few and it feels like a sanitized showroom.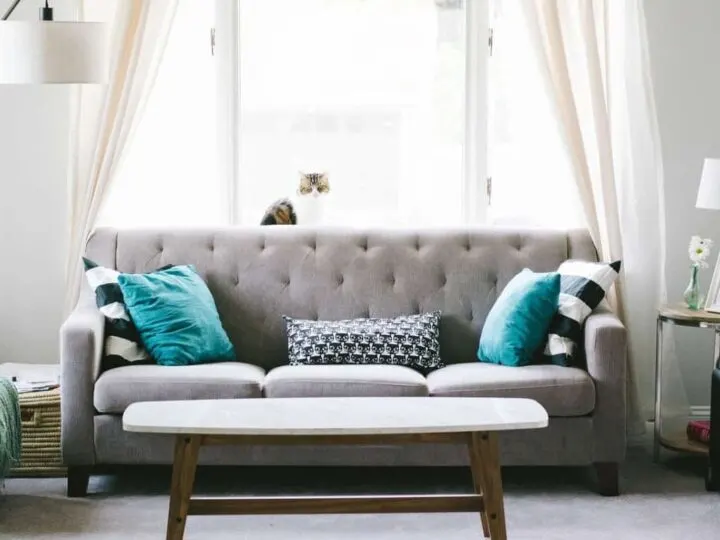 Fear not – we've prepared these five ways to infuse signature style into your home for your delectation!
Dashing Front Door
First impressions last, especially when wanting to infuse a signature style. So one of the best ways to create a positive vibe for visitors and create your own signature style to recharge your batteries on domestic re-entry is to ensure that your front door provides a surge of energy as you step through the threshold.
Color is one of the easiest ways to make this happen ̶ whether you prefer calming blues or energizing yellows, a front door shade will set you right.
Soothing Scents
Smells can be deeply evocative, so choose scents for your home that are soothing and uplifting as a way to create your own signature style.
Keeping your house spick and span is your first move, but you can also use air fresheners, candles, and diffusers. Meanwhile, for us, nothing beats fresh flowers for a fantastic natural scent and a beautiful blast of color.
Fabulous Furniture
Furniture says a lot about a home and the people that live in it. It's also a simple way to create your own signature style. Too stylized and sleek and people are afraid to sit down for long ̶ too dowdy and tattered and they're reluctant to sit down at all.
However, classic furniture from a luxury upholsterer never goes out of style, speaks volumes about your impeccable taste, makes you feel comfy and guests feel great – job done!
Awesome Art
Art is subjective and beauty is in the eye of the beholder. But if you're a person who knows what you like and isn't afraid to let your home reflect it, investing in some original artwork or printed reproductions is an excellent way to customize your dwelling place.
Whether you've got the wherewithal to invest in a Warhol soap box, prefer a few Banksy prints or would rather invest in a piece by Chagall or Whistler, art works wonders in terms of providing a home with personality and infusing your own signature style.
Magical Music
Perhaps nothing sets the mood like music ̶ whether it's some gentle classical tunes played in the background as guests enter your home, classic rock injecting energy into your living room conversation pit, hip-hop helping you cook up a storm in the kitchen or reggae making your barbecue pit bounce.
So buying quality hi-fi from a specialist is an investment you, your friends, and your family won't regret ̶ it'll enhance your household harmony no end.
Hope you have fun making our signature style tips work for you!