Reading is a vital skill, especially in today's technology-focused world. Here are some simple ways to help your child become a better reader.
Reading is all around us but it takes effort to start reading. It takes more time, especially in today's fast-paced world where you're constantly surrounded by social media, TV, and all other distractions that are making our attention span less than 5 minutes.
That's where Reading comes in. Not only does it help in increasing our attention span, but it increases our memory as well. That is why adults, more properly adults with kids, should read often as early learning helps young children immensely in reading.
Studies have also shown that children are more likely to grow up reading if they see their parents and other adults reading.
This article shares 5 ways you can help your child become a better reader.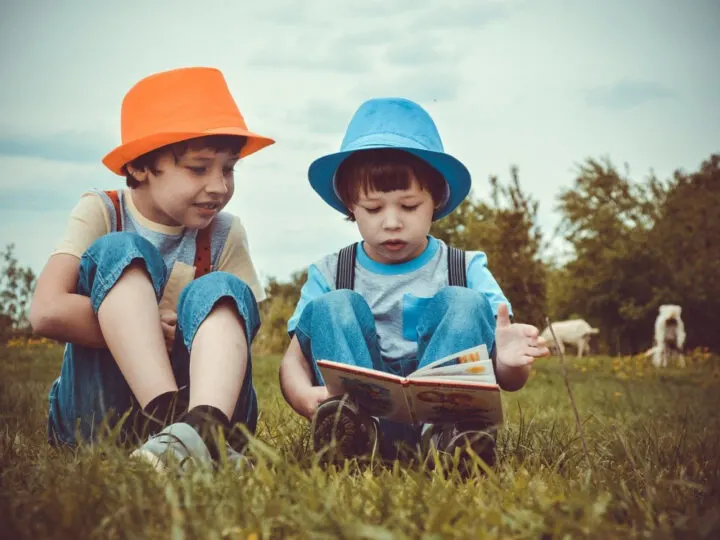 1. Read aloud.
Reading aloud with children is a great way to help your child become a better reader. It can also help you make connections and a strong bond with them. It also helps develop language skills and promote healthy brain development. They also get introduced to new vocabulary which can help them express their emotions in better ways.
Some strategies to read aloud are:
Encourage children to get involved with the characters in the story.
Ask them questions regarding a story or a paragraph.
Encourage them to act out some parts of the book.
If the child has lost interest in the book then tell them to stop and pick another interesting one.
2. Make small goals.
Every child is different and so are their reading capabilities. Another way to help your child become a better reader is to set out some small goals like reading 1 page a day. Doing this helps build habits and increase a children's confidence.
There is no use if the child is reading 5 to 10 pages a day but is not comprehending anything so make sure you set really small goals that the children can show zero resistance towards.
Some strategies you can use for this one are:
Tell the child to read one page a day.
Ask them questions about what the characters are trying to say.
Make sure they enjoy the story or they will lose interest.
Make the children ask questions to each other after the reading is done.
3. Encourage reading in all formats.
Encouraging reading in all formats is yet another way to help your child become a better reader. It doesn't matter if it's an e-book or a physical copy as long as the child is willing to read, encourage them to do it the way they feel like it.
Although studies have shown that readers retain more information when they read from a physical book than an e-copy it is absolutely fine if the child is not interested in having physical copies.
In fact, e-books are often lightweight and will save a lot of space in their bag as well. You should also encourage them to read different things as well. Poetries, epics, sonnets, animes, comics, history, thrillers, fiction, non-fiction, etc. are some types of reads that the children can choose from.
All in all, as long as it is age-appropriate reading, don't discourage any child's interest. One way you can help them avoid low-quality reading is by keeping high-quality books in your home.
4. Form children's reading group.
Try forming a children's reading group as a way to help your child become a better reader. Not only will they be able to make new friends they will also be able to see other children's perspectives for the same story. This will help them improve their communication skills and help to improve their confidence and express their emotion well. Since it will be a group of small children, they will be accountable to each other for reading as well.
5. Try audiobooks for children.
Audiobooks are another great way to help your child become a better reader. These provide a fantastic way to improve children's listening skills and improve speech patterns and rhythms that are often missing in print. Audiobooks also help expand a child's imagination and comprehend stories on their own which can help them to create their own worlds with stories.
These are just a few of the ways you can help your child become a better reader. Teachers, parents or any adult can take any of the above ways and try to incorporate them in order to help children become better readers.