Love it? Pls Share it!
For some shoppers, when it comes to buying a new vehicle, it can be hard to choose between a luxury car and a more mainstream model. After all, luxury cars offer an amazing driving experience, a comfortable ride, lots of high-end features and many other niceties. And when it comes to luxury, Lexus is one of the first brands that come to mind. With some 30 years of experience in providing high quality, dependable, and sophisticated vehicles, it's no wonder that Lexus is one of the most popular luxury car brands on the road today. Here are six great reasons to buy a Lexus.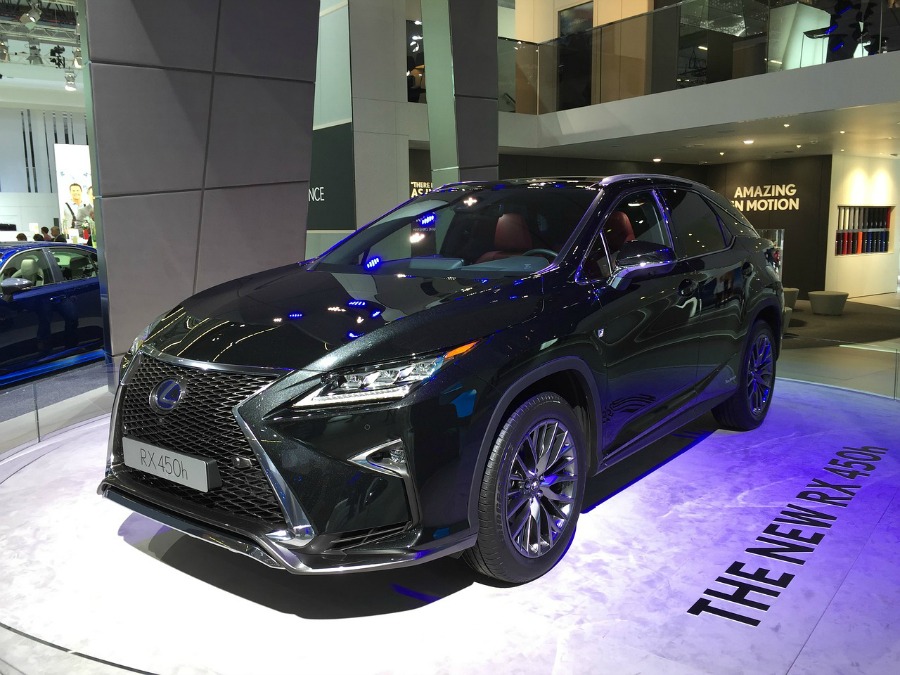 Lexus Vehicles Get Great Fuel Economy
The first of our reasons to buy a Lexus is fuel economy. While luxury cars are getting more and more fuel efficient, you'd still be hard pressed to find many that can beat Lexus. In fact, according to Kelly Blue Book, Lexus has 5 models in the 12 Most Fuel Efficient Luxury Vehicles of 2018!
And when it comes to hybrids, the Lexus CT200h, for example, gets an incredible 43 mpg city/42 mpg hwy! And no matter what kind of driving you are doing, the Lexus CT200h guarantees at least 40 mpg. In fact, the Lexus CT200H has such impressive fuel economy that Toyota Prius actually borrowed the hybrid technology from Lexus!
Lexus Leads The Market in Innovation
Lexus is a brand that is full of firsts. They were the first to make a luxury hybrid. The first to make LED low-beam headlamps, and the first to make an eight-speed automatic transmission. They are consistently designing innovative vehicle systems, and there are still lots more firsts to come.
One of the Best Reasons to Buy a Lexus? Safety
One of the best reasons to buy a Lexus is safety. Lexus vehicles consistently score high when it comes to safety ratings. For example, in 2016, Lexus vehicles were included in three different lists. The Lexus CT 200h was deemed one of the safest small cars. The Lexus NX was named one of the safest luxury SUVs, while the Lexus RC made the list of safest large luxury cars.
Many safety features come standard on most Lexus vehicles including LED lights, an eight-airbag system, and Smart Stop Technology. Other safety features, many of which help make Lexus one of the safest brands to drive, are optional. These include features such as back-up cameras, Dynamic Radar Cruise Control, Intuitive Parking Assist, blind spot monitor with rear cross traffic alert, and rain-sensing wipers.
Incredible Handling
With such amazing gas mileage, you may think that a Lexus vehicle might not handle very well. Not so! All Lexus cars have tight, responsive steering and precision handling and suspension. Lexus are some of the most fun cars on the road to drive.
Attractive Pricing
Another great reason to buy a Lexus is pricing. Lexus vehicles are competitively priced and come with tons of extras. For example, the 2018 RX was named the best 2-row luxury SUV for the money by U.S. News and World Report.
Great Selection
Selection is another of our reasons to buy a Lexus. At first Lexus focused mostly on luxury sedans. Now, however, Lexus makes many different models of high end vehicles ranging from SUVs to convertibles to sports cars. And each model is designed to excel in comfort, class and dependability.
Customer Satisfaction
The last of our reasons to buy a Lexus is that Lexus consistently tops the list when it come to customer satisfaction. In fact, according to J.D. Power & Associates, Lexus has once again ranked highest in customer satisfaction with dealer service among luxury brands. That makes over 15 times, including when they ranked number one for five consecutive years! Lexus owner say they are completely satisfied with the services offered by the dealership including the service facility, the quality of the service provided, the initiation of service, and the pick up or delivery of an owner's car upon completion of service.
If you are looking for a luxury vehicle that exceeds your expectations, then you should head to Atlantic Lexus where they will help you find the Lexus vehicle that's perfect for you.