6 Tips to Help Ensure You Pass Your Driving Test
Are you worried about passing your driving test? We understand that getting your driving licence in the UK is tougher compared to many other parts of the world. To pass your driving test as soon as possible, you need to focus on both the theory and practical tests, which are largely based on your understanding of road and traffic rules and regulations. Have a look at the following six ways to pass your driving test ASAP.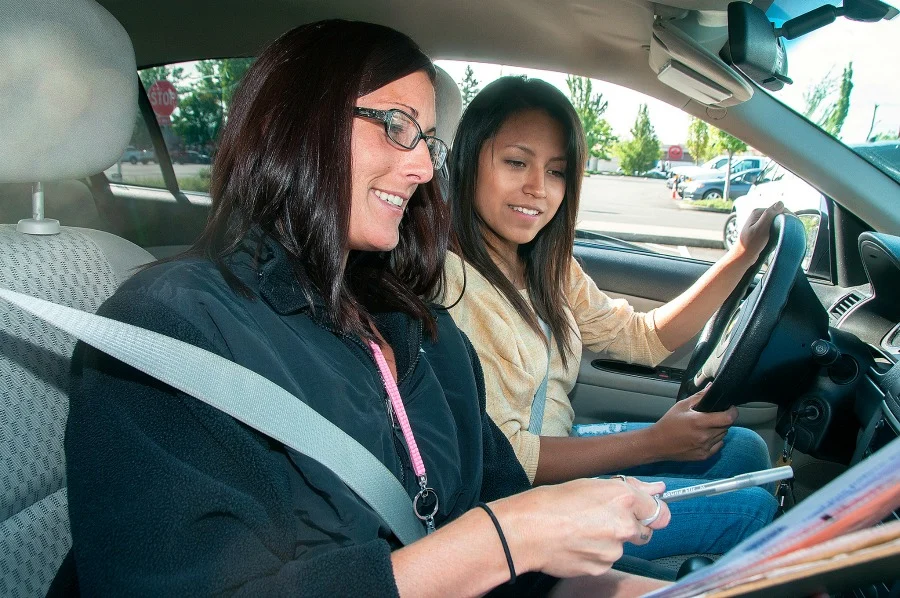 Image via Flickr
1. Understand the Types of Tests
The Driver & Vehicle License Authority has designed two types of tests for granting a driving licence. This format is used in many countries around the world. The test includes a theory test and a practical test.
The DVLA has three types of guides for understanding and passing a driving test. These include Know Your Traffic Signs, The Official Highway Code and The Official DVSA Guide to Driving. You can qualify for a UK driving license if you are at least 17 years old.
Let's understand the different types of tests individually:
Theory test – For the theory test, you will have to take it in a centre. You can easily find mock papers online for passing this test. Before that, make sure to learn the three guides of DVLA, as at least 40% of the test questions are taken from the guides. Other questions included in the theory test are based on fines, speed limits, road signs, highway laws, and situation-based IQ questions.
Practical Test– The practical test is taken out on the road. It is based on various factors which include your control of the car, road awareness, understanding and following road signs, driving speed, etc. Practical tests can be passed by practising your driving skills and taking a proper driving course from certified instructors.
2. Learn the Traffic signs and Laws
A major part of your theory and practical test is based on the different traffic signs and laws. The Driver and Vehicle License Authority immediately rejects your driving license application if you break a traffic law during the practical test or do not remember the laws and rules.
Hence, it is important to understand the traffic signs and signals. These include the traffic sign poles mounted on the roads, traffic signals and signals given to you by other cars, such as indicators. By understanding these laws and signs, you can increase your chances of passing the test by up to 60%.
3. Take a Crash Course
A crash course or intensive learning course is designed to help you learn and practice driving more efficiently. Taking an intensive driving course is not too dissimilar to traditional driving courses. The key difference is that intensive lessons are done within the space of about 7 days and involve you practicing for hours each day, whereas traditional lessons typically involve 1 lesson per week for several months.
A crash course helps build confidence significantly, as you'll be in the car constantly and won't really have time to step away from it and forget things. Who should take a crash course? Well, everyone! Amateur drivers can improve their driving skills and reduce the chances of making any mistakes. A surprising fact is that people with years of driving experience tend to forget or ignore many traffic laws and rules such as traffic signals and the right to move first. Hence, an intensive driving course can also allow experienced drivers to update their driving skills.
The standard theory test is considerably easier to pass. However, in the practical test, even a small mistake can make you fail as it can put your life or someone else's life at risk. Intensive driving courses prepare you to pass both theory and practical tests. If you want to learn more about crash courses and whether they're right for you, you could book a quick assessment lesson at https://www.momentumdrivingschool.com/ or simply speak to an instructor for advice.
4. Practice a Lot
According to the DVSA, you need at least 45 hours of driving practice with a professional and 22 hours of practice privately. However, we suggest you practice privately as much as you can because it builds your confidence and increases awareness of traffic rules and regulations.
You need to make immediate decisions while driving and this skill is only developed through regular practice.
5. Understand Speed Limits
Understanding speed limits is another way to help ensure you pass your driving test. Following the speed limit is an important part of driving. You have to maintain the recommended speed limit which can vary in different areas. If it is a dual carriageway, you need to maintain 70 mph speed, and if it is a single carriageway then you need to maintain 60mph. In built-up areas with limited lighting, streets and busy public areas, you should not exceed 30mph speed.
These speed limits apply to vehicles which weigh less than two tonnes. For motor homes and motor caravans, the maximum laden weight limit is 3.02 tonnes. These questions might be included in your theory test or asked by the instructor. The minimum speed limit is 5 mph, which means that your vehicle's speed should not be less than 5 mph. Along with many recommendations by the DVSA; you also need to follow the speed boards mounted on the roadsides.
The speed boards represent speed limits in the region you are driving. For example, if it is a highway with major logistics centres nearby, the speed boards may suggest you to reduce you speed. Similarly, if animals from a nearby farm or forest travel across the road frequently, you might be required to reduce the speed.
6. Prepare Yourself with Situational Awareness
Situational awareness is an understanding of the road and traffic situations which allows you to respond immediately. It includes understanding the situation critically, considering the laws and taking action. For example, if you see an accident, you need to call the authorities immediately instead of fleeing from the scene. Your theory test will include many questions based on situational awareness. Most of the situation-based questions are given in the multiple choice (MCQs) section. The examiner will also check your responsiveness and decision-making abilities during the practical test.
Irrespective of your driving abilities and skills, it is also beneficial for you to enroll in a driving course. If you do not have enough time, you can take intensive learning courses to can help ensure you pass your driving test ASAP.