Now that summer is officially here, many people are putting together their last-minute vacation plans and looking for ways to save on summer travel. In fact, according to the latest American Express Spending & Saving Tracker survey, 85% of Americans, or 198 million people, are planning to get away during the summer months.
Everyone knows that summer travel with the family can get quite expensive, and not everyone has lots of money they can spend. So as a way to help you out, below are 6 tried and true ways to save on summer travel.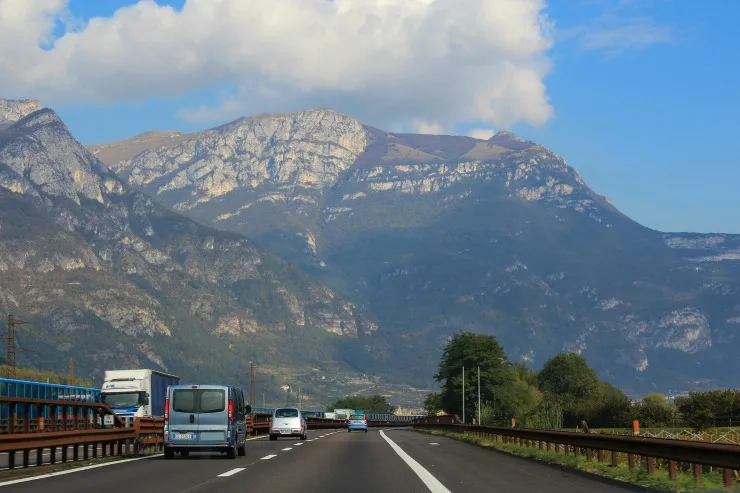 Disclosure: This post on ways to save on summer travels is a sponsored post for Giving Assistant and Moms Affiliate. All opinions are 100% my own.
1. Timing is Everything
The dates that you plan to take your vacation can make a big difference in the amount you will spend. Statistics have shown that the best dates for travel during the summer are usually around the 1st week in June, the second week in July, and the last week in August. Additional research can help you determine more, but if you have the luxury to be flexible with the dates that you travel, then this is a great way to save on summer travel.
2. Be a Local Tourist and Take a One Tank Getaway
Why is it that we all feel we have to travel hundreds of miles from home in order to have a vacation? Often, we miss out on some of the most exciting and beautiful places that are practically right in our own backyard.
This summer, instead of traveling miles and miles away, plan a closer-to home vacation, or a one tank getaway. You will still feel like you're getting away, but you will save on summer travel, too. Search around your hometown to see what is nearby. Consider camping out at a nearby state park or visiting a historic site. And don't forget, summertime is also the best time for state and country fairs!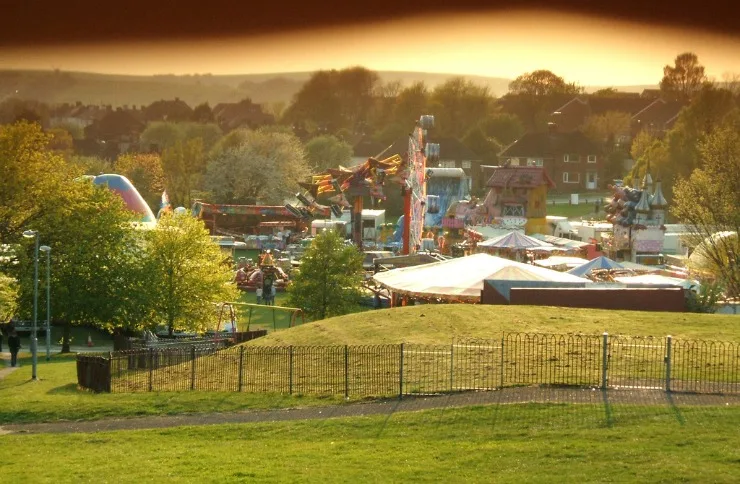 Photo courtesy Dominic Alves via Flickr
3. Use Smaller, Regional Airports
Another way to save on summer travel is by using smaller airports. If you are willing to put up with a bit of inconvenience, then you can save mucho moolah by bypassing the major airports and flying out of a regional airport instead. Many low-cost airlines service smaller regional airports near large cities, allowing you to snag a better deal on a flight that would cost a lot more at a larger airport.
4. Dining: Eat on the Cheap
When on vacation you have to eat, but going to a restaurant for every single meal adds up fast. There are actually quite a few ways to save on meals including booking a room that includes a kitchenette. With the added convenience of a stove and refrigerator, you can simply stock up on groceries and eat many meals in your own room.
Also, be sure to take advantage of the free continental breakfasts many hotels offer which can save you around $5 per person per day – that adds up over the course of a week!
Additionally, keep in mind that lunch prices are often 25 – 30% cheaper than the same entrees on a dinner menu. Chow down by day, and opt for a budget dinner at night. Bonus: you're also less likely to splurge on expensive alcoholic drinks.
5. Split the Costs by Vacationing with Friends and Family
What better time to spend with friends and family than on summer vacation? Not only do you get to enjoy each other's company, but it also makes traveling much cheaper. For example: instead of booking expensive hotel rooms, everyone can split the cost of a rental house, condo or apartment. It's a simple way to save on summer travel.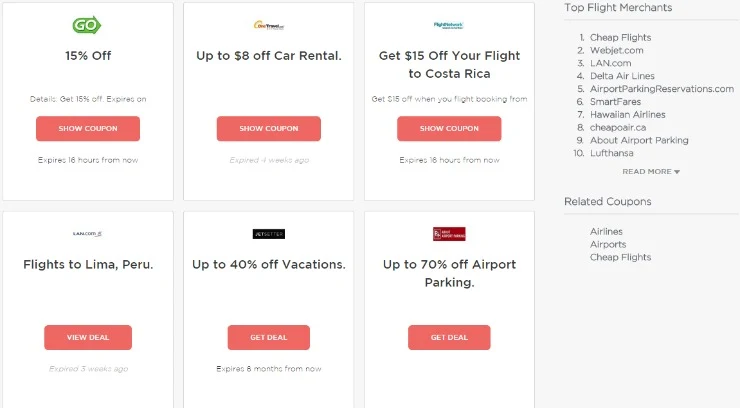 6. Shop for Savings Online and Earn Cash Back with Giving Assistant
Another great way to save on summer travel is by using an online shopping site, such as Giving Assistant, where you can find great discounts and deals on everything from car rentals to airline tickets, hotel rooms to food, vacation clothes to luggage. You can find the best savings when planning your trip, and for while your are on your vacation. And the best part is, you earn cash back!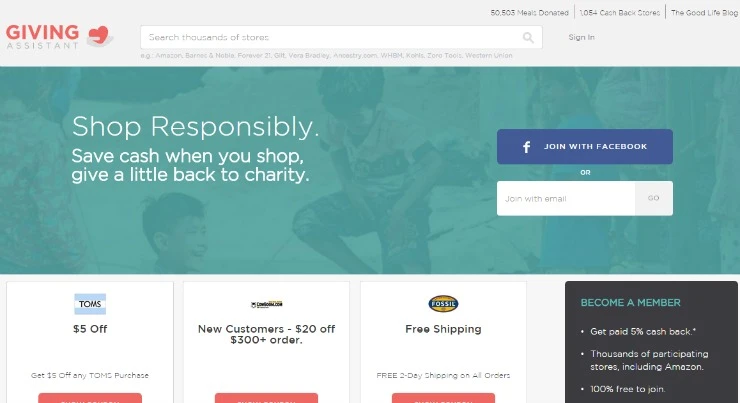 What Is Giving Assistant
Giving Assistant is a simple, free and secure digital loyalty program with over 1,000 of the largest retailers (both U.S. based and Canada-based) with an average earning of 5% cash reward after each online purchase you make. Their mission is to save you more money, so that you can better care for your loved ones and support charity.
In addition to shopping for deals on travel items such as rental cars, flights and rooms, you can also shop and save through Giving Assistant for pretty much anything you need including accessories, health & beauty, clothing, electronics, flowers, food, home & garden, pets and so much more! I have found savings for all of my favorite stores including Amazon (5% cash back), PetSmart (6% cash back), Sephora (5% cash back), Michaels(6% cash back), Home Depot (3% to 5% cash back) and many others!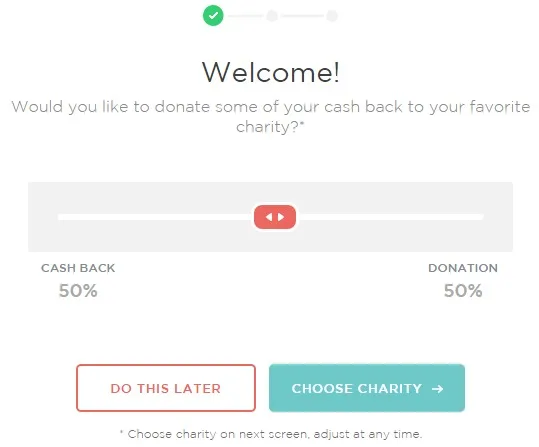 Using Giving Assistant is simple. All you have to do is create your account and then start shopping for savings! Once you find what you need, simply click on the deal, and save. Payout, which has a minimum of just $1, can go either to your secure debit card or to a charity of your choice. Plus, unlike other sites, you'll get your payout within a few days (not weeks!) with the average turn around being 72 hours. Not bad, huh?
Giving Assistant Believes in Giving Back
Giving Assistant works by the retailers paying them a commission for purchases originating from their website. Typically the commission averages about 5%. For purchases originating by their members, Giving Assistant pays the entire commission as cash back directly and digitally to YOU, the members! Now check this out: for every qualifying purchase originating from their marketplace, Giving Assistant donates a meal to a needy family on your behalf through the nation's leading domestic hunger-relief charity, Feeding America! The simplest definition of a 'qualifying purchase' is that it results in Giving Assistant being paid a referral commission from an affiliated store. If you look at the top right hand corner of their webpage, you can clearly see how many families have been helped. But that's not all! Members are also given the option upon sign up to automatically donate any percentage of their cash back to any charity of their choice. I choose the American Cancer Society in honor of my dad.
What are some of the ways you save on summer travel?
* facts from American Express Spending and Saving Tracker