"This is a sponsored post on behalf of Skinnygirl as a part of an Influencer Activation. I received complimentary products to facilitate my review."
6 Ways to Treat Yourself as a Busy Mom – Guilt-Free!
If you are a busy mom (or even a single working woman) then you know how easy it is to neglect about yourself when you are taking care of everyone else. All day, everyday you are focusing on the kids, the husband, the house, errands, appointments, school work and your work. You have so many responsibilities that by the end of the day there is little time for yourself. This can leave you feeling exhausted, burned out and craving some time to yourself and a little peace and quiet. When this happens, take a few moments and enjoy these 6 ways to treat yourself as a busy mom.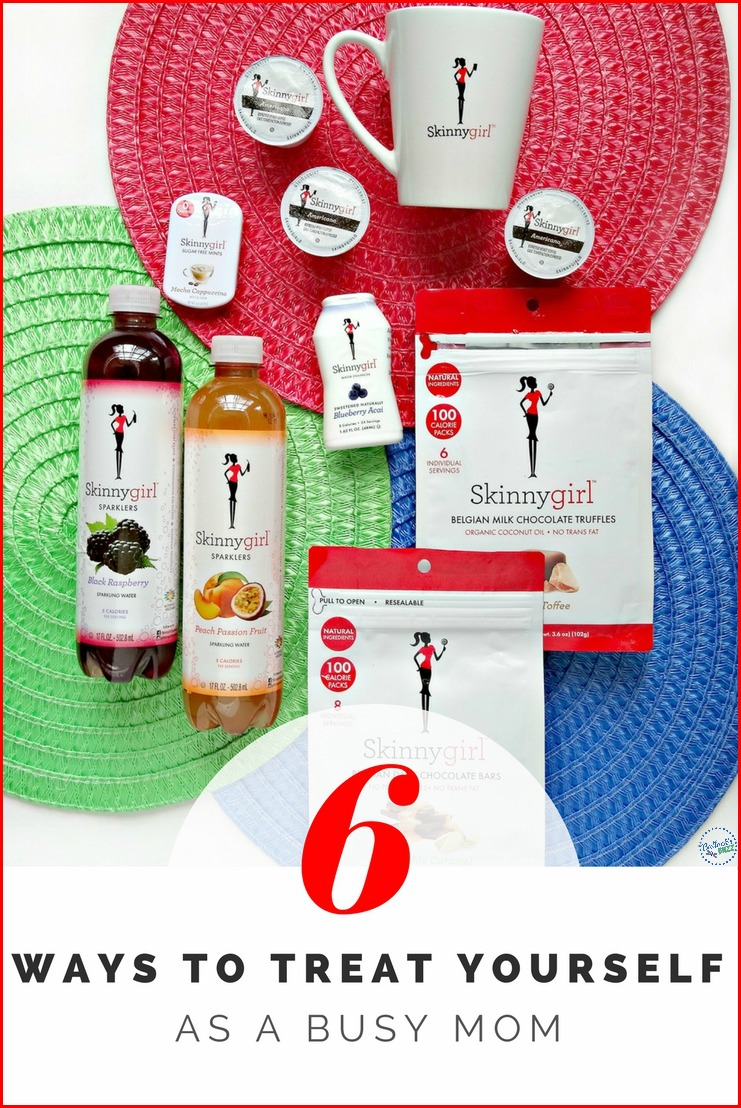 Start Each Day Off Right
Before getting started each day, take a few moments for yourself, by yourself. Even if this means waking up 20 to 30 minutes before everyone else, do it. Having this time to gather your thoughts and prepare yourself for the day ahead helps you avoid feeling rushed and overwhelmed. During this time I eat a quick, light, and healthy breakfast, go over my plans for the day, and enjoy a quiet cup of tea or coffee. Skinnygirl Americano Coffee is one of my favorites. It's a coffee-house style roast, made from beans that are roasted darker to deliver a rich dark cup of coffee. It's absolutely delicious and just the thing to get my day going! And if tea is not your thing, Skinnygirl also has several flavored teas that are made with all natural ingredients and infused with delicious flavors. They're perfect for enjoying hot or over ice.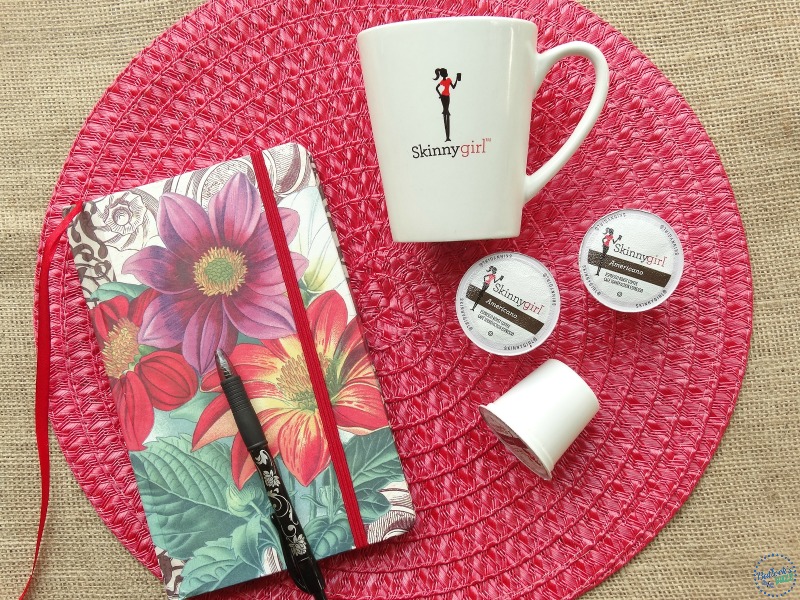 Buy a Little Something for Yourself
When I get burned out, I like to treat myself to a little gift. Nothing extravagant, just a small treat that is for me and only me. Fresh flowers are one of my favorite personal treats. The beautiful bright colors and heavenly scent work as an amazing pick-me-up. Fresh flowers also add a pop of cheerful color to your home and bring feelings of happiness and cheer! A new pair of earrings or even the occasional pedicure can also make you feel so much better. These little gifts to myself are a fun way to encourage myself to keep going even though buying a one-way ticket to Alaska might sound like the best idea.
Read a Book or Magazine
I know what you are thinking. Who in the heck has time to read? Make the time. Read during nap time or after the kids are in bed for the night. Take a book into a bubble bath with you. Make yourself comfortable, relax and get lost in another world of a new novel, or just take your mind off of your life (like by reading a magazine). No cheating though — parenting books and articles don't count. I like to read one chapter a night of my current favorite book while lying in bed. It helps me relax and fall sleep.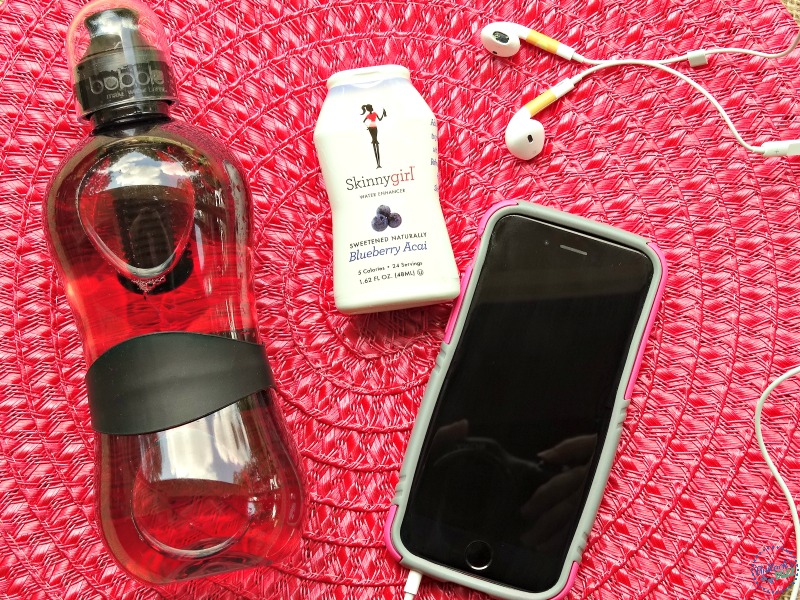 Go for a Walk
Sometimes in the middle of an extra hectic day or at the end of a very long day, I need to ease the stress and unwind. My favorite way to do this is to head outside for a short, yet peaceful walk. Just me, my thoughts (sometimes I'll take my iPod along) and the great outdoors. Don't forget to take a bottle of water to stay hydrated! Since I'm not a huge fan of plain water, I like add a few drops of Skinnygirl Water Enhancer to make my water taste more interesting. They come in all sorts of fun, fruity flavors, and with just 5 calories per serving and no artificial sweeteners, I don't have to worry about my compromising my diet!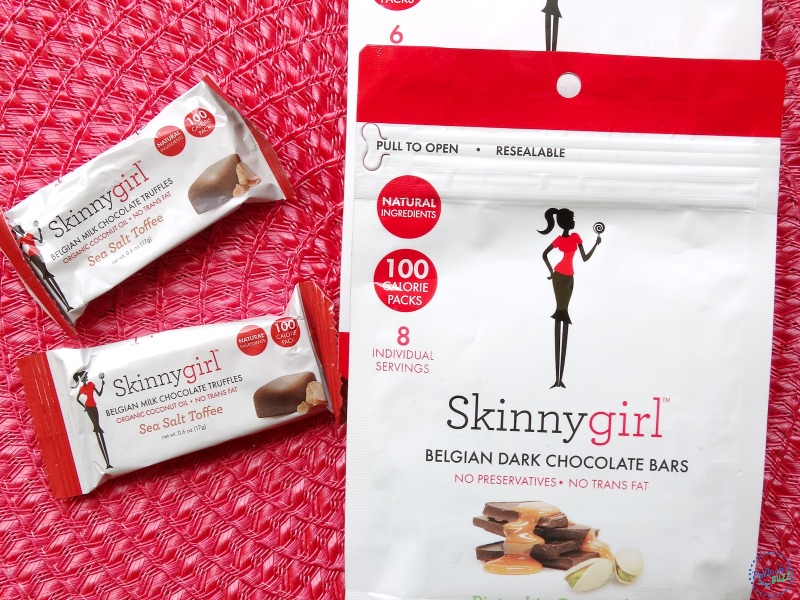 Enjoy a Sweet Treat – Guilt-Free!
Every now and then, allow yourself to grab your favorite sweet treat and take the time to eat it alone. My special sweet treat is chocolate, and Skinnygirl makes it so easy to enjoy without the guilt! For example, their Belgian Milk Chocolate Truffles are made with premium Belgian chocolate, organic coconut oil and other natural ingredients, and they are individually wrapped and portion controlled for just 100 calories. The Sea Salt Toffee truffles are my absolute favorite! They are smooth and SO delicious and have just the right amount of sweet and salty. The portion sizes provide just the right amount to satisfy my chocolate craving!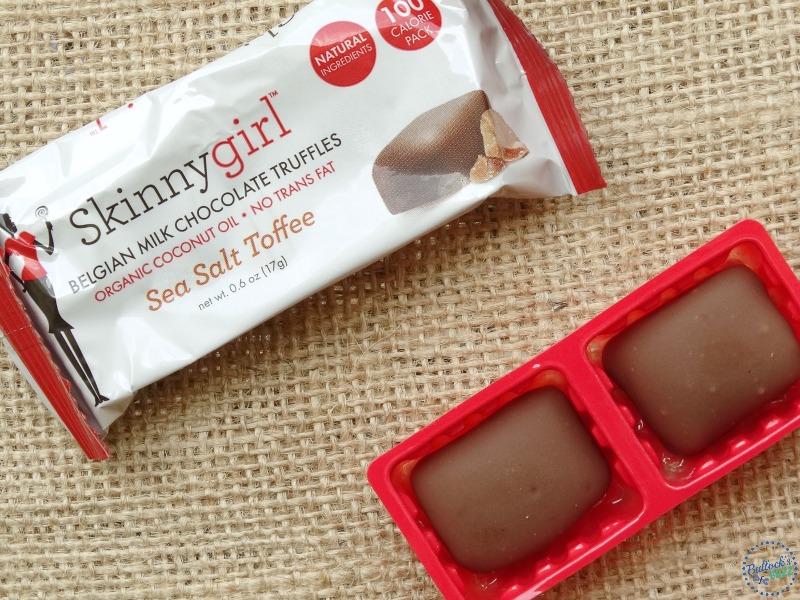 Skinnygirl mints are another of my favorite sweet treats! They have 0 calories and no aspartame. I love the unique flavors – you have got to try the Mocha Cappuccino – and they come in these neat little tins. They provide an ideal combination of mint and sweetness.
Plan a Girls Night (or Day)
Sometimes you just need to get away – and when I say get away I mean for a longer amount of time than a walk or hot bath allows. That's why I make a point to plan a Girls Night (or day) Out at least once a month. Gather your girlfriends for dinner and a movie. Go to a day spa. Catch a show at a comedy club like Comedy Carnival. Even just meeting for a long lunch can do wonders for your mood, your self-esteem and your energy! It's sure to become one of your favorite ways to treat yourself as a busy mom!
If you can't go out, plan a Girls Night In! Send the kids and the husband out for the evening, grab some movies and stock up on snacks and drinks. Skinnygirl Sparklers are perfect for girls night in! Made with 100% natural colors and flavors, they are non-alcoholic, caffeine free, kosher, vegan-friendly, and gluten-free. You can choose from all sorts of delicious flavors including Black Raspberry, Pink Grapefruit, Tangerine Mango, Strawberry Lemonade, Peach Passion Fruit, and Pineapple Coconut. Skinnygirl Sparklers also work great as an adult cocktail! Simply add your favorite alcoholic beverage, stir and enjoy. Easy and delicious!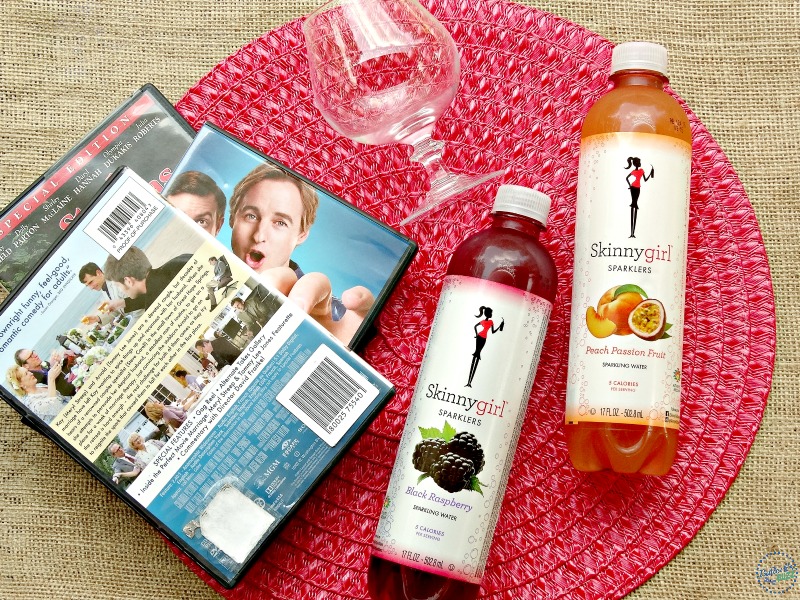 Whether you are in or out, take the time to catch up and enjoy the freedom to talk about whatever you want without worrying about the kids interrupting or hubby just not understanding.
These are just a few of the ways to treat yourself as a busy mom to some much-needed 'me time' and some much-deserved pampering. Just remember, never feel guilty for taking time for yourself. You need to schedule some 'me' time on a regular basis so that you can feel refreshed, energized and able to handle whatever life throws your way.
Want more Skinnygirl?
Skinnygirl has long been a favorite of mine. I love how their products focus on portion control rather than diet all while providing a healthier way to snack and eat. With delicious products ranging from snacks to water enhancers, dressings to non-alcoholic beverages, Skinnygirl has everything a busy woman needs whether she's treating herself to something special or maintaining energy while always on-the-go.
Discover all Skinnygirl has to offer by visiting the Skinnygirl website and locating a store near you.
Connect with Skinnygirl
Twitter | Facebook | Instagram
Connect with Skinnygirl Founder, Bethenny Frankel
Twitter | Facebook | Instagram
What are some of your favorite ways to treat yourself as a busy mom? Get the conversation started by leaving a comment below.