The holiday season is always a time of joy and giving. It is the perfect opportunity to show your friends and family how much you care about them. The holidays are not here yet, but there is still plenty of opportunities to make people happy. Here is a list of seven holiday gifts for friends that will make anyone smile this winter.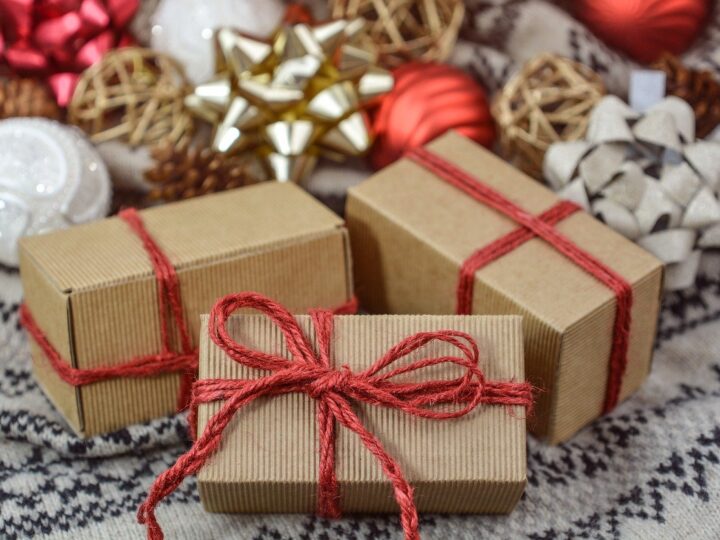 Wine
There is nothing that can set the mood for the holidays like a good bottle of wine. Don't skimp on the quality. Go for a superior, fine wine. After all, it is the holidays. An excellent wine like Stella Rosa Royale will always keep your family and friends in a jolly mood.
Key Organizers
KeySmart key organizer is a practical, thoughtful gift to give friends and family. This is an organized way to keep track of one's keys, and with a key organizer, all of the keys are neatly tucked away in one place. It is much easier than having jumbled keys stuffed into pockets or purses. Not only can key organizers save time and energy, but it also gives peace of mind that no keys will be lost during the daily hustle and bustle.
Jewelry
Jewelry is always a classic gift during the holidays. This necklace is beautiful and meaningful because it's engraved with "I Love You to the Moon." This locket can hold photos or special messages that are sure to be treasured for years to come. It comes in 14 different color options, so you're bound to find something your friend will love.
Body Care Set
A body care set is perfect for someone who loves to pamper themselves. It will make their skin feel amazing with its shea butter, aloe vera, and coconut oil ingredients. Consider a care kit containing a soap bar made from avocado oil, oatmeal extract, and honey that's gentle enough on dry or sensitive skin types. Put in two lip balm options: peppermint-flavored vanilla bean cream or unscented pure cocoa butter. These are the best gifts that show your loved ones that you care about their well-being as well. You can find the best body care products at a reasonable price at your local drugstore or discount health food store.
Sweater
Sweaters are perfect for the cold weather and style while adding a touch of professionalism to any wardrobe. Besides sweaters, other useful gifts for friends and family include mittens, boots, socks, and slippers. According to GQ magazine, these gifts are practical, simple, stylish, and available in a wide variety of styles.
Shoppers can find nearly any type of clothing item on today's market that they can use to dress up their entire wardrobe, including sweaters. Therefore, shopping online is a great way to ensure that shoppers purchase the right gift for their family and friends.
Scented Candles
Candles can be a great gift for anyone on your list. Get one that smells like cinnamon and winter pine, so it's perfect for giving as part of a holiday set. This candle comes with three wicks that burn brighter and longer than single-wick candles. It will brighten up any room when you light the match and fill it with its warm, spicy scent.
This fragrance is crisp and fresh, like freshly fallen snow. It's sure to make everyone feel calm after all the chaos of Christmas has passed by this year.
Wall Painting
A beautiful painting can make great holiday gifts for your friends and family. This is one of the most popular choices for a holiday gift. There are many different painting styles to choose from so you will be able to find one that fits in with the holiday décor in your home.
It is essential to ensure that the painting you choose is done by a professional artist or has some lovely artwork. Finding superb holiday gifts like this can be a challenge if you do not know where to look.
There are many different holiday gifts for friends and family to choose from in fashion, body care items, home décor, wine, and food. Take your time and do some research before purchasing a gift this year so that you get something they will love. If you buy artwork, make sure it's done by a professional artist. Find superb holiday gifts for loved ones and put a smile on their faces.