Cairo, the bustling capital of Egypt, is a city like no other. From its ancient mosques and pyramids to its modern-day markets and bazaars, it offers something for everyone. With a rich cultural heritage spanning thousands of years, Cairo has been an important center of trade and culture since antiquity. Read on to discover seven fabulous reasons to visit Cairo and put this fantastic city at the top of your travel itinerary!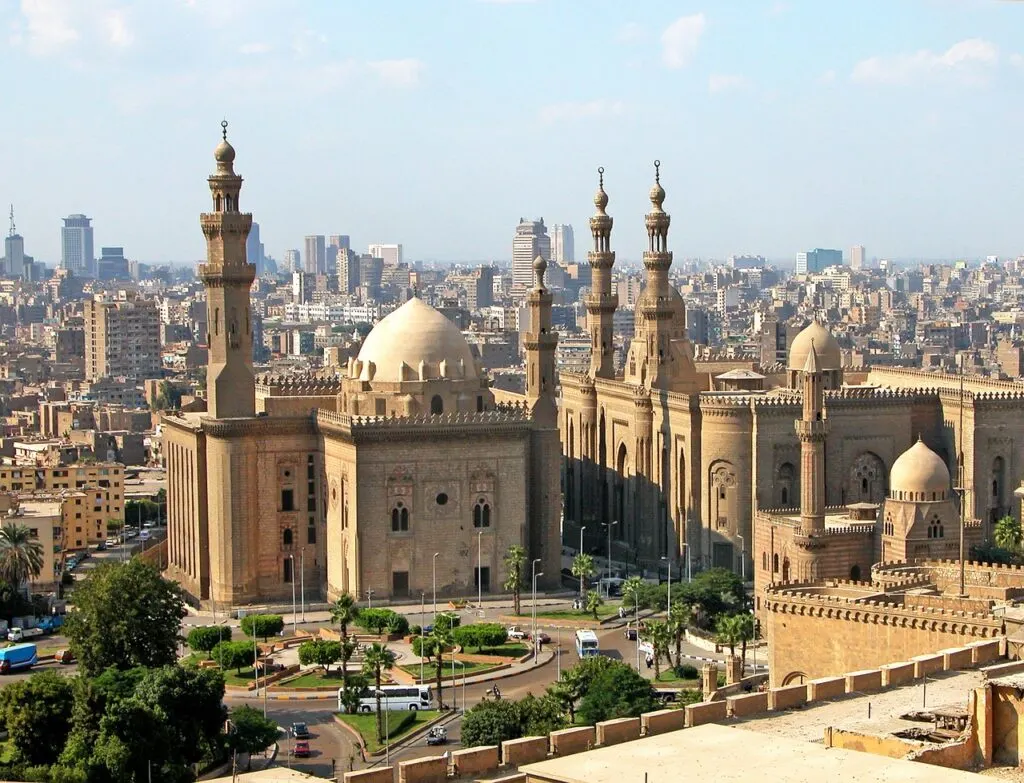 1. Hospitality
The capital of Egypt is one of the most vibrant cities in the world and its people are known for their hospitality, and you don't even need to spend too much on accommodation. Tourists often tend to compare prices of top-rated hotels in Cairo in order to find the right match for their personal needs.
With a legacy of welcoming travelers, the city has been hosting people from all around the world for centuries. From ancient times to modern days, Egyptians have always shown great kindness and respect to visitors from other countries, no matter where they came from. This is why hospitality tops the list when it comes to reasons to visit Cairo.
Visiting Cairo gives you an opportunity to experience firsthand the open-mindedness, hospitality, and warmth of its people. No matter what your background or beliefs may be, you will be welcomed with open arms into this historic city. In Cairo, you can expect to find friendly locals who will go out of their way to make sure that you are comfortable and have an enjoyable experience while visiting.
2. The Nile River
When it comes to reasons to visit Cairo, the Nile is an absolute must! The Nile River is the lifeblood of Cairo and has been for centuries. Spanning over 4,000 miles in length, it is the longest river in the world. It begins in Ethiopia, flows through Sudan, and ends at the Mediterranean Sea in Egypt. As such, it is a source of great pride to many Egyptians and serves as a major source of irrigation, transportation, drinking water, and food supplies.
Visiting Cairo is incomplete without taking a trip along the majestic banks of the Nile. The views are breathtaking — from vast swaths of farmland to towering monuments to ancient pharaonic temples. Whether you're on foot or by boat, you can witness first-hand how this great river has shaped Egyptian history and culture.
3. The Desert
Cairo is a city where the blend of modern and ancient cultures makes for an enchanting experience. But one of its greatest attractions has to be the desert. Located on the edge of Egypt's Western Desert, Cairo offers visitors a unique opportunity to explore vast stretches of untouched land, with its immense sand dunes, rock-strewn canyons, and other dramatic landscapes that stretch as far as the eye can see.
The desert is home to some of Egypt's most iconic wildlife, including camels, gazelles, and even ostriches. For those wanting a more adventurous experience, there are plenty of activities like camel riding, quad biking, or off-road jeep safaris which provide thrilling rides over rolling dunes. You can also explore ancient ruins and tombs that were once part of one of the world's oldest civilizations while taking in mesmerizing sunsets in this unique setting.
And if you're looking for something truly special, why not take a hot air balloon ride? This unforgettable experience will give you an incredible view from above of Egypt's majestic desert scapes and endless horizons in all directions. Cairo's close proximity to the desert is definitely another of the many reasons to visit Cairo.
4. History
Another of the top reasons to visit Cairo is its rich and colorful history. Cairo is one of the oldest cities in the world and has a long, rich history that dates back to antiquity. It was founded by the Romans as Babylon in 969 BC and soon after became the capital of Egypt.
Throughout its long past, it has been home to such illustrious figures as Julius Caesar, Cleopatra, Saladin, Napoleon, and many more. This makes it a fantastic place to visit if you're interested in exploring the history of this fascinating region. Here are some essential landmarks:
Pyramids of Giza
The Sphinx
Saladin Citadel
Al-Azhar Mosque
Khan el-Khalili
The Hanging Church
Ben Ezra Synagogue
In short, Cairo's long history makes it a perfect travel bucket list destination for those who want to explore a unique culture that spans thousands of years. From traditional markets to stunning architecture, there's something here for everyone – so don't miss out!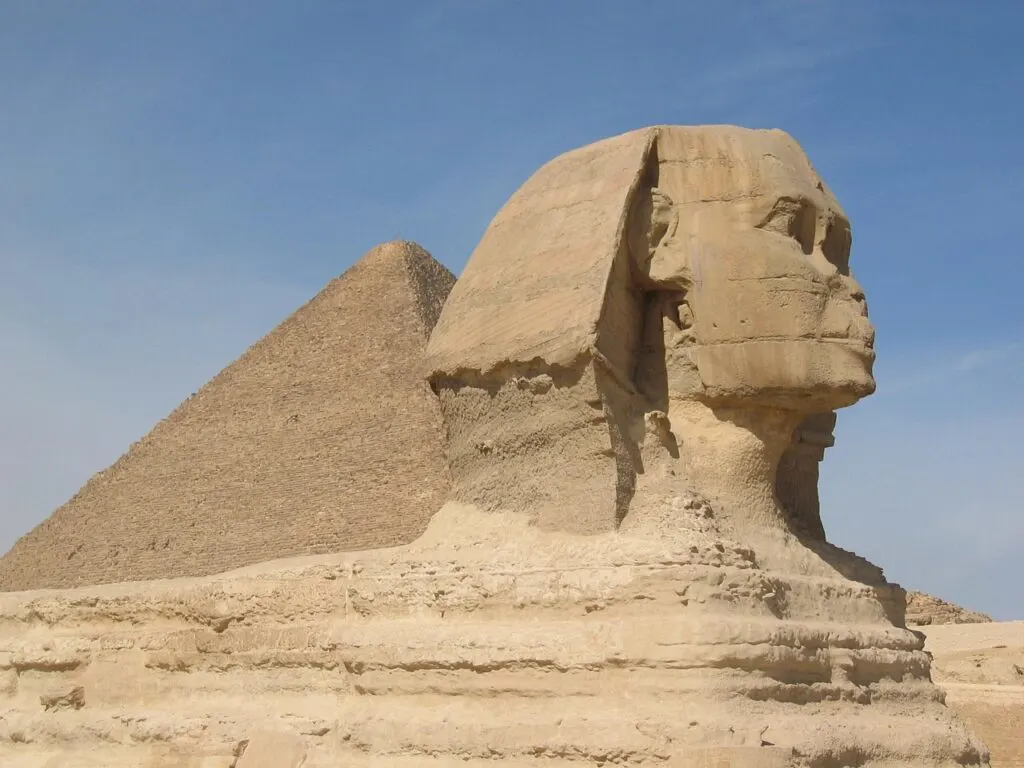 5. Culture And Art
Cairo is known as the City of a Thousand Minarets, and it's home to some of the world's most spectacular cultural and artistic treasures. From the iconic Pyramids of Giza to the ancient alleyways of Old Cairo, visitors will be awed by its rich history and timeless architecture.
For art enthusiasts, the city offers an array of galleries that showcase local artwork from classical miniatures to modern video installations. It also hosts numerous music festivals like Mawawil Egyptian Fusion Music Festival and countless theater performances, making it one of Africa's top destinations for cultural exploration.
6. Shopping
Next up on our list of reasons to visit Cairo is its shopping scene. Cairo is a great destination for the avid shopper who loves to explore a variety of markets and stores. From the bustling markets of Khan El-Khalili to modern, air-conditioned shopping malls, it has something for everyone.
Khan El-Khalili is an ancient bazaar located in the heart of Cairo that dates back at least 600 years. Today it is still one of the most popular tourist attractions in Egypt, renowned for its exotic spices, traditional handicrafts, and colorful textiles.
If you prefer a more modern shopping experience, check out one of Cairo's many shopping malls. From the Mall of Arabia to City Stars Mall, these expansive complexes offer world-class retail outlets such as Zara and H&M, as well as local favorites such as Misr Koshary.
7. Food
The food is another of the most popular reasons to visit Cairo. There are many different kinds of dishes to choose from when you visit Cairo, which make it perfect for visitors looking to explore the culinary scene in Egypt scene in Egypt. From classic favorites like Koshari and Ful Medames to more exotic choices like Kushari and Molokheya, there's something for everyone in this city. You can sample traditional street food at any local market, or explore fine dining in one of the city's swankier restaurants.
No matter what your taste buds are craving, you can find it in Cairo. The city is especially renowned for its unique flavors and traditional recipes. Dishes like Mahshi – stuffed vegetables with rice and tomato sauce – will tantalize your taste buds with an unforgettable combination of spices, while sweet treats like Basbousa – a type of semolina cake – will leave you longing for more.
Final Thoughts on Visiting Cairo
From its stunning historical sites to vibrant culture and art, delicious food, and world-class shopping opportunities, Cairo has something for everyone. Whether you're looking to explore the ancient wonders of Egypt or experience modern luxury in one of the city's many malls, there are countless reasons to visit Cairo.
With so much history and culture on offer in such a small area, it's no wonder why Cairo remains one of the most popular tourist destinations in Africa!