Building a home is a notable investment, both financially and emotionally. After years of hard work, seeing your dream house come to life is one beautiful milestone you should be proud of. And choosing the right home builder is the best way to ensure your dream home comes true.
But how do you find the dream team to build your home? Choosing the right home builder who understands your aspirations, values your input, and has the expertise to bring your dream home to life is important.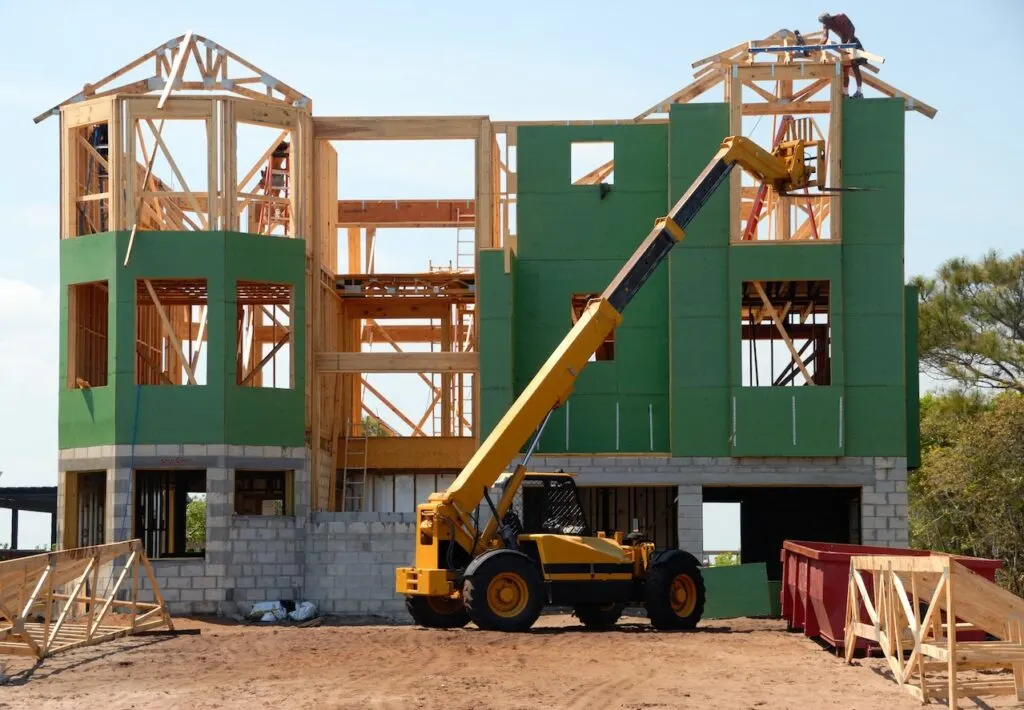 There are many options for home builders Melbourne. If you are on the hunt for the right home builder, check out the following tips:
1. Researching Potential Home Builders
Start your search by listing potential home builders in your area. Seeking recommendations from friends, family, or real estate professionals can give you more ideas. In addition, use online directories and search engines to find reputable builders. Focus on builders with experience constructing homes similar to your desired style and specifications.
2. Evaluating Credentials and Experience
When choosing the right home builder, you need to evaluate each potential builder's credentials and experience. Verify if they are licensed, insured, and registered with relevant authorities. A reputable builder should have the necessary certifications and qualifications to undertake your project. On top of that, consider their years of experience in the industry and their track record of completed projects.
3. Reviewing Portfolios and Past Projects
Review the portfolios and past projects of the home builders on your list. Request to see photographs or visit model homes they have built. Past projects and portfolios will give you a better understanding of their craftsmanship, attention to detail, and design aesthetics. Pay attention to the quality of materials used and the overall functionality and appeal of the completed homes.
4. Examining Contracts and Warranty
Carefully reviewing the contracts and warranty policies proposed by the home builders you are considering is another import part of choosing the right home builder. Ensure that all the necessary details, such as project scope, materials, costs, and timelines, are clearly outlined in the contract. Check warranty coverage for your new home's structural elements, appliances, and systems. Most importantly, seek legal advice if needed.
5. Discussing Pricing and Payment Schedule
Engage in a transparent discussion about pricing with the builders. Request a detailed breakdown of costs, including any potential additional expenses during construction. Discuss the payment schedule and ensure it aligns with your financial capabilities.
Be cautious of builders who require excessive upfront payments or hesitate to provide a clear cost estimation.
6. Energy Efficiency and Sustainability Considerations
In today's environmentally conscious world, it's crucial to consider energy efficiency and sustainability in your new home. Inquire about the builder's commitment to green building practices, such as energy-efficient appliances, insulation, and renewable energy options.
A builder who prioritizes sustainable construction will help you reduce your carbon footprint and potentially save on utility costs.
7. Building Materials and Quality Standards
The quality of materials used in your home's construction will significantly impact its durability and overall appeal. Discuss the builder's selection of materials and their adherence to quality standards. When choosing the right home builder, inquire about the brands and suppliers they work with and ensure they provide high-quality materials that align with your expectations.
8. Insurance and Liability Coverage
Accidents and unforeseen events can occur during the construction process. Ensure the builder has adequate insurance and liability coverage to protect you and your property in case of any damages, accidents, or disputes. Always request proof of insurance and discuss the coverage details with the builder to mitigate potential risks when choosing the right home builder.
Finalizing Your Decision
Once you have thoroughly assessed all the factors, you can decide which is the right home builder to work with for your dream home. Consider all your gathered information, including your interactions with the builders. Remember, when it comes to choosing the right home builder, trust your instincts and select the builder most closely matches your vision, values, and expectations.