Window Treatments: How to Pick the Best Ones for Your Home
Your windows are both the exterior and interior aspect of how you want people looking in and out of your home. You want privacy, of course, but you also want to have window treatments that both look and feel good when you're at home. You can spend a lot of money or not very much and still get some great window treatments that will work for whatever property you live in. It's up to you as to what you want to do.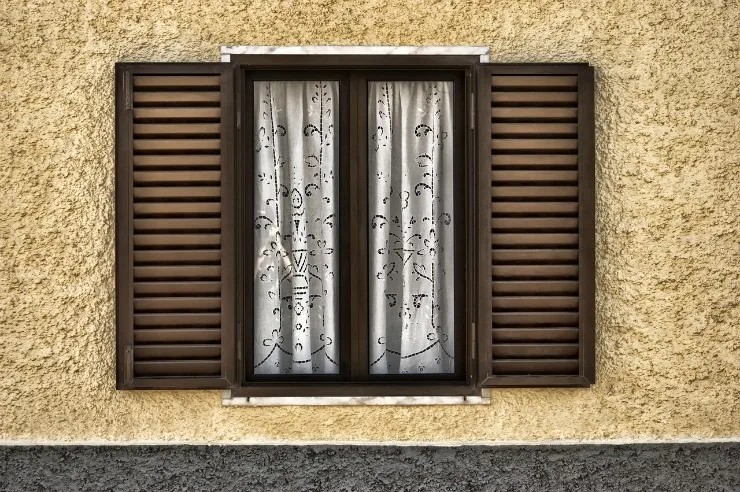 Image via Pixabay
Sorting the shutters
Often associated with hot climates (think Florida, Greece, Italy, Spain), shutters may not be the initial idea in mind. However, they are extremely versatile and suitable for both hot and cool climates. You can get measure and fit shutters that will cover your windows in attractive styles made of wood. When closed, they will give absolute privacy, but with adjustable louvers, they can both let in light to the level that you want and still maintain a high degree of privacy.
Whatever the shape and size of your windows, shutters can be made for them, and they are a great solution for your window treatment. Shutters are also very easy to maintain – just wipe them over with a damp cloth from time to time to remove dust and other particles and they'll look good for a very long time.
Working on the curtains
Curtains are probably the most used form of window covering because that's just the way it's been for a long time. Good curtains are an excellent way to treat your windows. You need to decide how heavy or light you want them. As with shutters, heavy curtains can provide good insulation in cooler climates, but if you have mainly sunshine, then you'll probably be looking to lighter ones.
Can you make your own curtains? Yes, you can! You do need a bit of skill with understanding how material works, and how to cut and sew it to the correct dimensions though. It can save you a lot of money, but it will take time, so in the end, it really depends on how much you want to do.
Very high-quality, made-to-measure curtains are another alternative. While they can put quite a dent in the finances, when you think of how long they will last as your window treatment, they can be a good investment. Look for a design with which you're comfortable. Simple stripes or an understated pattern can work well with any type room.
Choosing the rods
Though you won't need rods for shutters, how you choose to hang your curtains is an important style consideration. Simple straight rods are fine, but you might want to be more imaginative and find a creative solution that you really like. Think about a rod that looks like, or actually is, a tree branch to give a very different take on how you cover your windows.
Be imaginative
Whether it's shutters, heavy or light curtains, or a even simple bamboo screen, think outside the box for your window treatments. You can do it yourself in so many different ways.