Easter Made Simple: Easter Menu & Collection from Tastefully Simple
We all want to impress our family and friends with a fantastic holiday meal. We want the table to look amazing and the food to taste fantastic. Unfortunately, that usually means spending hours upon hours in the kitchen. In fact, every major holiday it seems that we spend more time in the kitchen cooking then we do with our friends and family. This year Tastefully Simple is helping you prepare the perfect Easter Menu by bringing delicious recipes to the table with very little time and prep involved thanks to their all new Easter Collection; and that means you get to spend more time doing the things that matter – enjoying time and dinner with family and friends.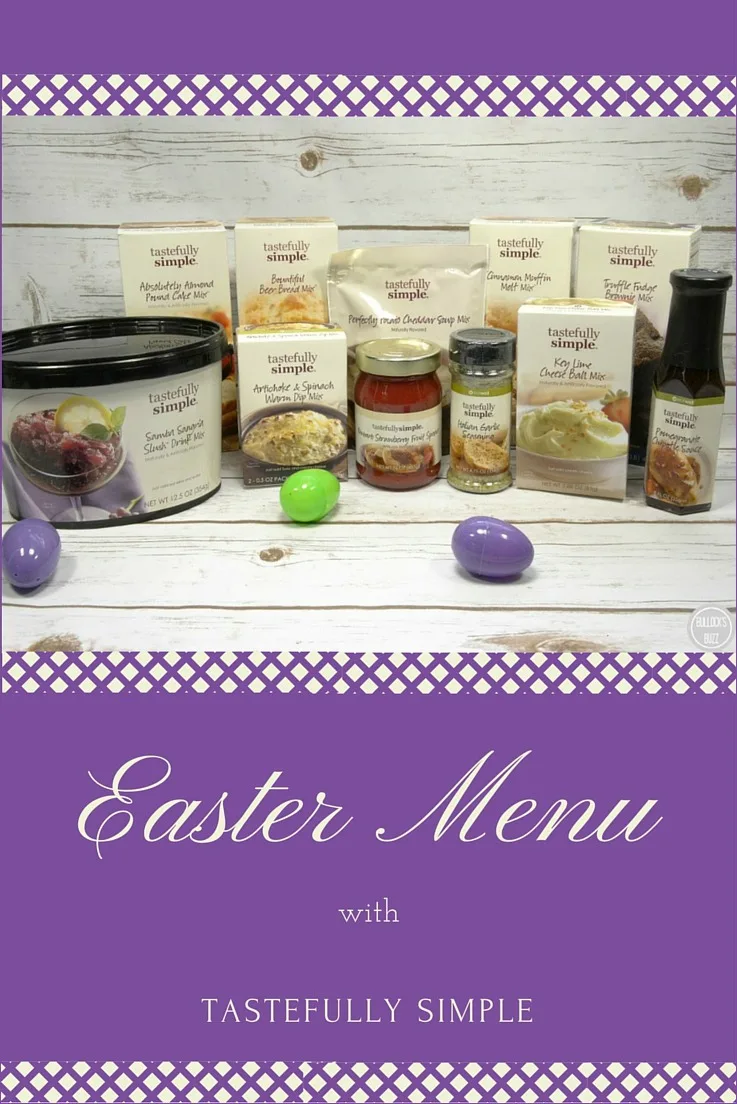 The Tastefully Simple Easter Collection not only guarantees your ham turns out just as good as your mom's, it also rounds out the entire menu leaving you with an impressive culinary display. It offers everything you could possible want for your Easter menu all together in one simple meal kit.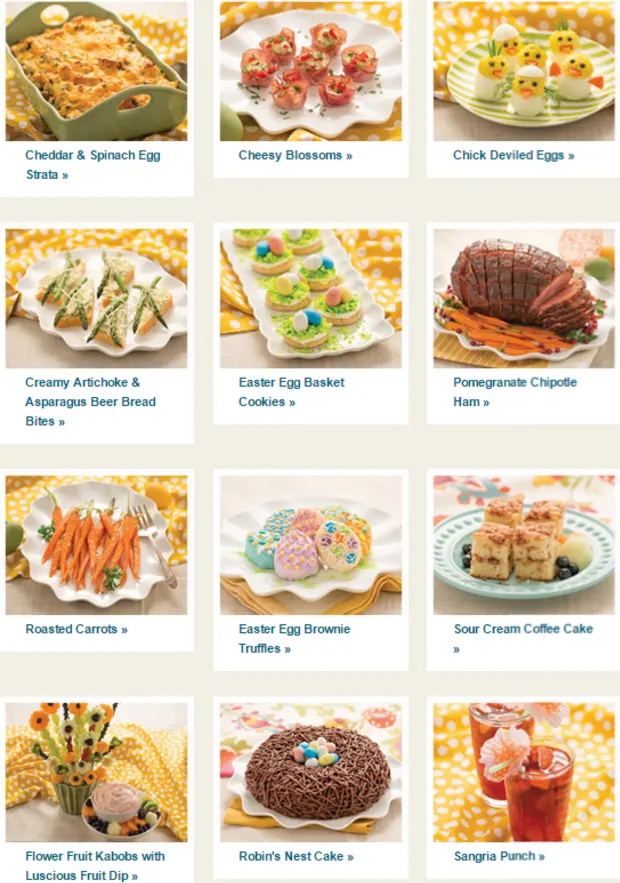 Just look at everything you get…
Truffle Fudge Brownie Mix
Perfectly Potato Cheddar Soup Mix
Absolutely Almond Pound Cake Mix
Rhubarb Strawberry Fruit Spread
Pomegranate Chipotle Sauce
Artichoke & Spinach Warm Dip Mix
Samba Sangria Slush Drink Mix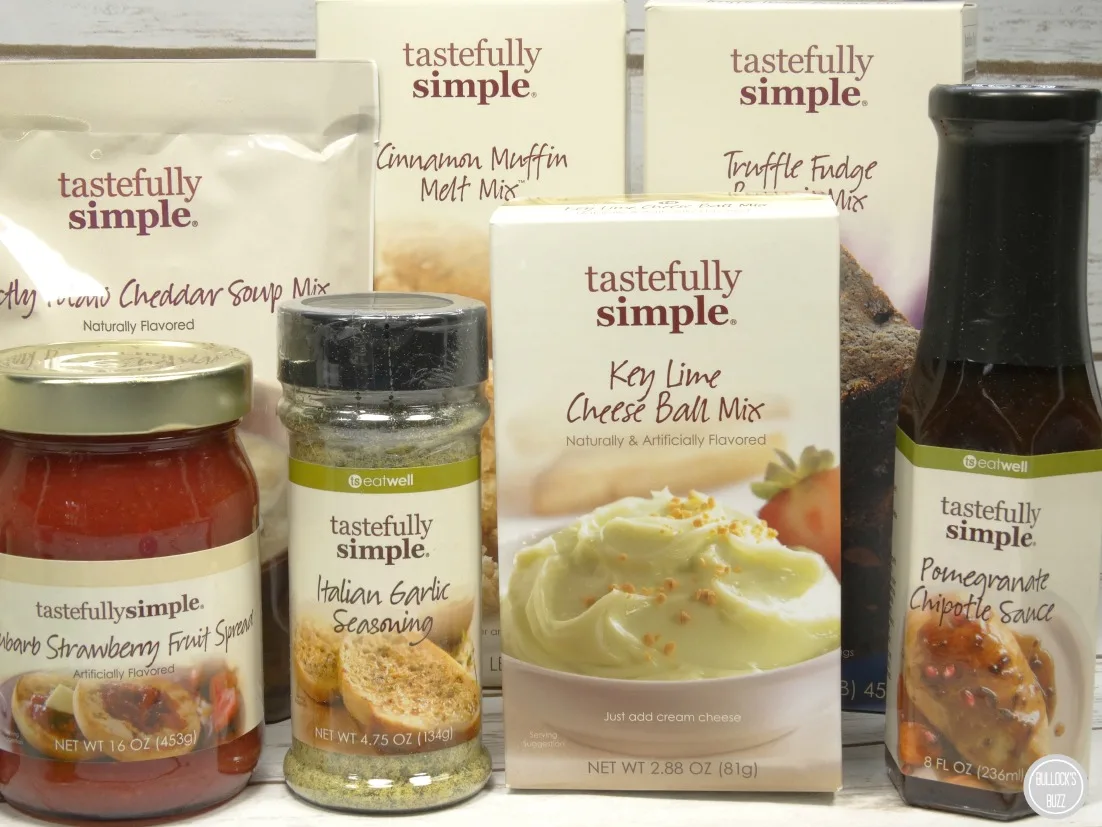 See what I mean? This meal plan/kit offers everything one could possible want for Easter dinner, including many traditional favorites with a unique culinary twist! For example, the Pomegranate Chipolte Ham sounds amazing!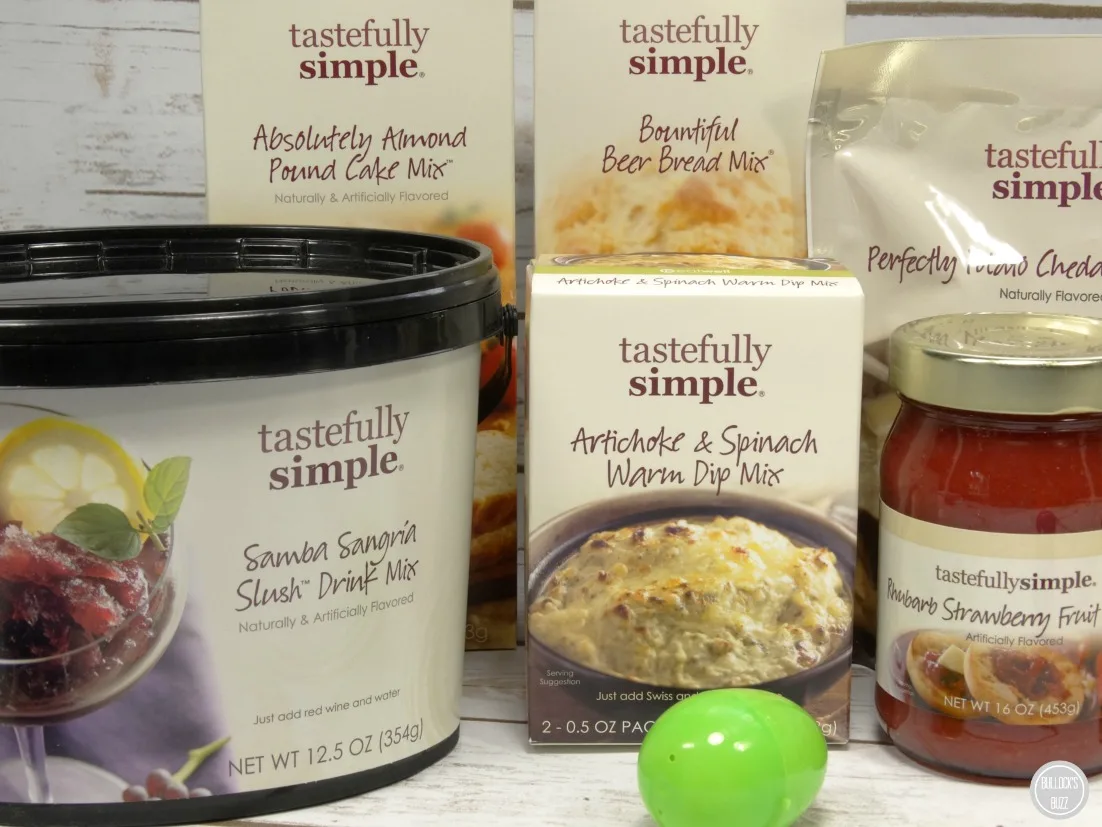 To make things even easier, Tastefully Simple also includes a shopping list of all the items you will need to go along with the mixes. And when it comes time to make the food, all you have to do is follow the instructions on the box. It's Easter made simple! I cannot wait to get started on Easter dinner to give the recipes a try!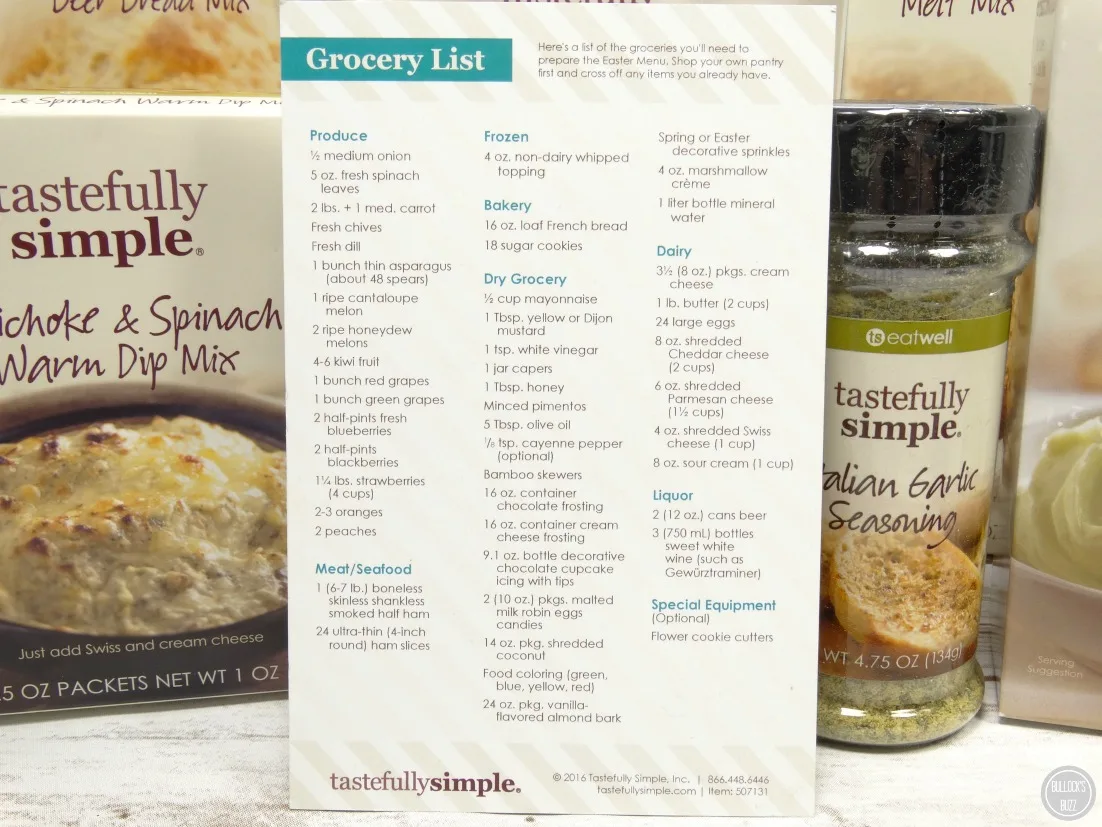 The Tastefully Simple Easter Collection is available for purchase for a limited time only. You can either buy the entire kit (to create the entire menu) or pick and choose the items you want to add to your Easter feast. So get ready to WOW your guests at Easter Dinner this year with the Tastefully Simple Easter Menu Collection! Remember, this is only available for a limited time so make sure you order today!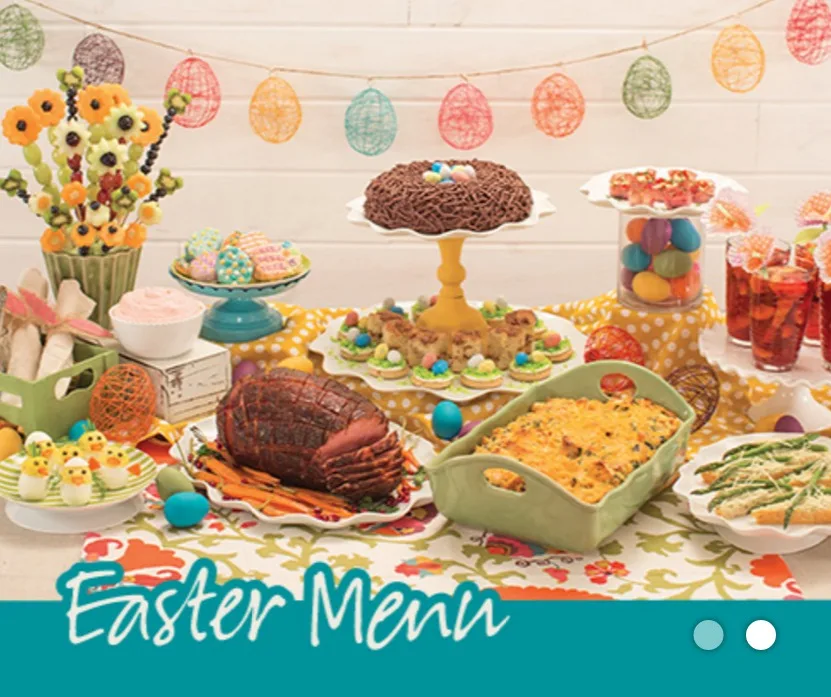 Which Tastefully Simple menu item would you like to try? Let us know in the comments below!