2013 Holiday Gift Guide Suggestion
For all you last-minute shoppers, here is an amazing gift idea perfect for friends, family, coworkers and more!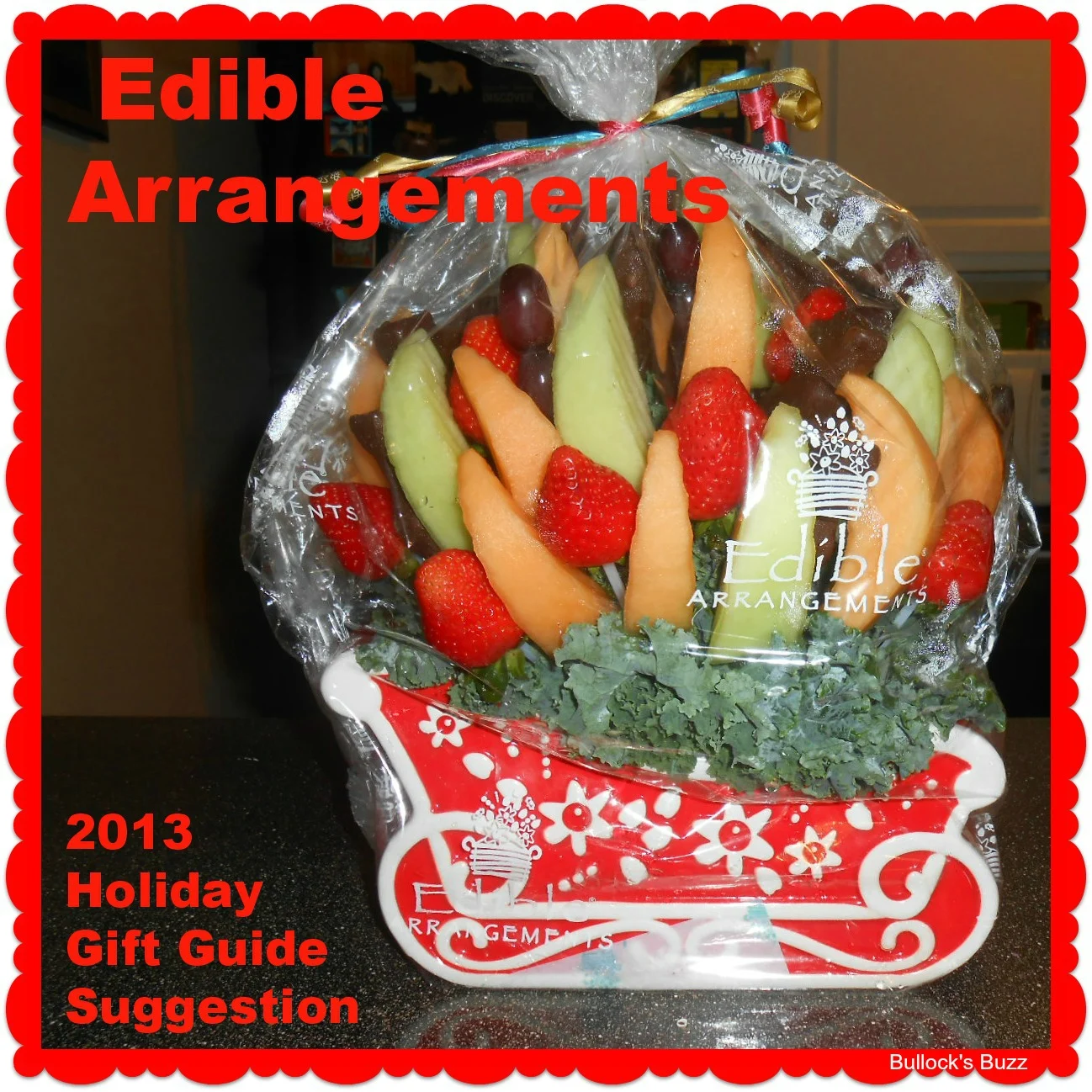 I recently received one of the most beautiful and delicious fresh fruit displays made by Edible Arrangements. They sent one of their most popular holiday arrangements, the Reindeer Sleigh Ride Bouquet which is available in three different sizes.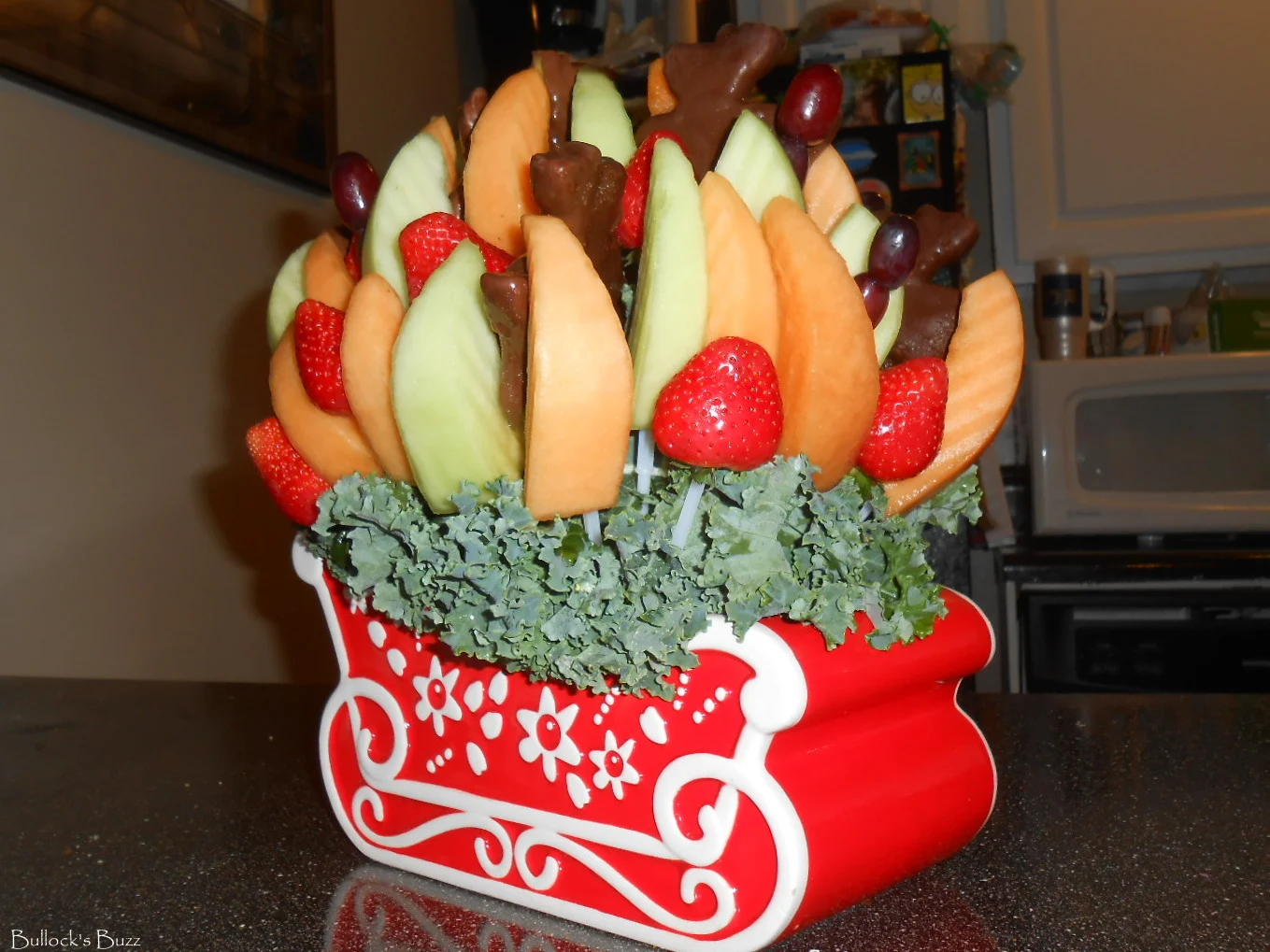 The Reindeer Sleigh Ride Bouquet is a delicious bouquet of fresh strawberries, cantaloupe, honey-dew melon, grapes and delectable chocolate-dipped pineapple crafted in the shape of reindeer with a decorative bunch of kale! The arrangement comes in a beautiful red and white ceramic sleigh which you can use for decoration year after year!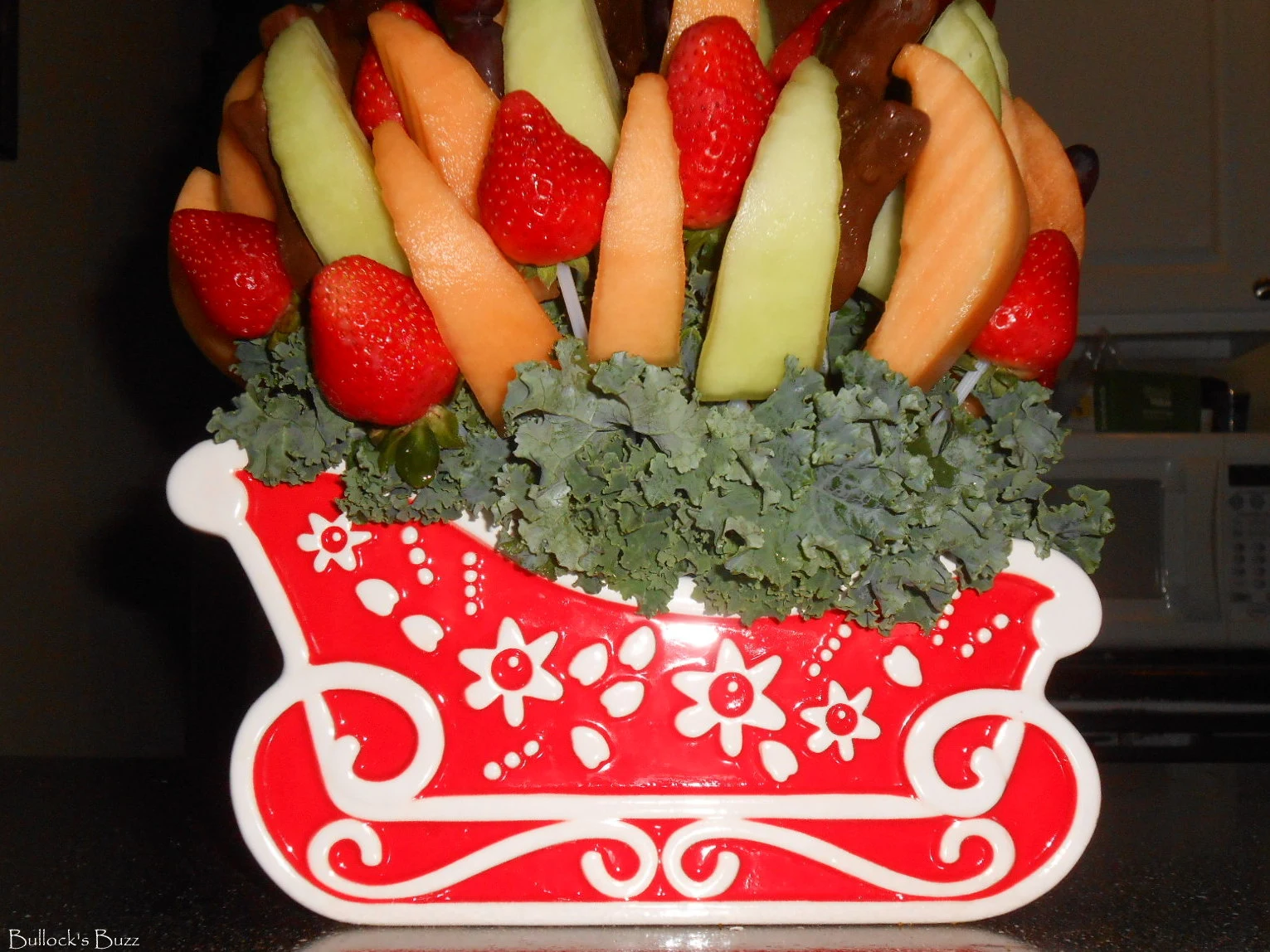 I was quite impressed with the entire arrangement. Not only was it fun to have it delivered right to my door wrapped nicely in clear cellophane, but every piece of fruit was ripe, sweet and juicy! And they did not skimp on the fruit at all! I have to say that although I have had chocolate-dipped strawberries, I have never had chocolate pineapple before, and it was delicious! I honestly hated to eat the reindeer because they were so well-made and cute, but once I got over my initial hesitation, they were truly a delectable treat!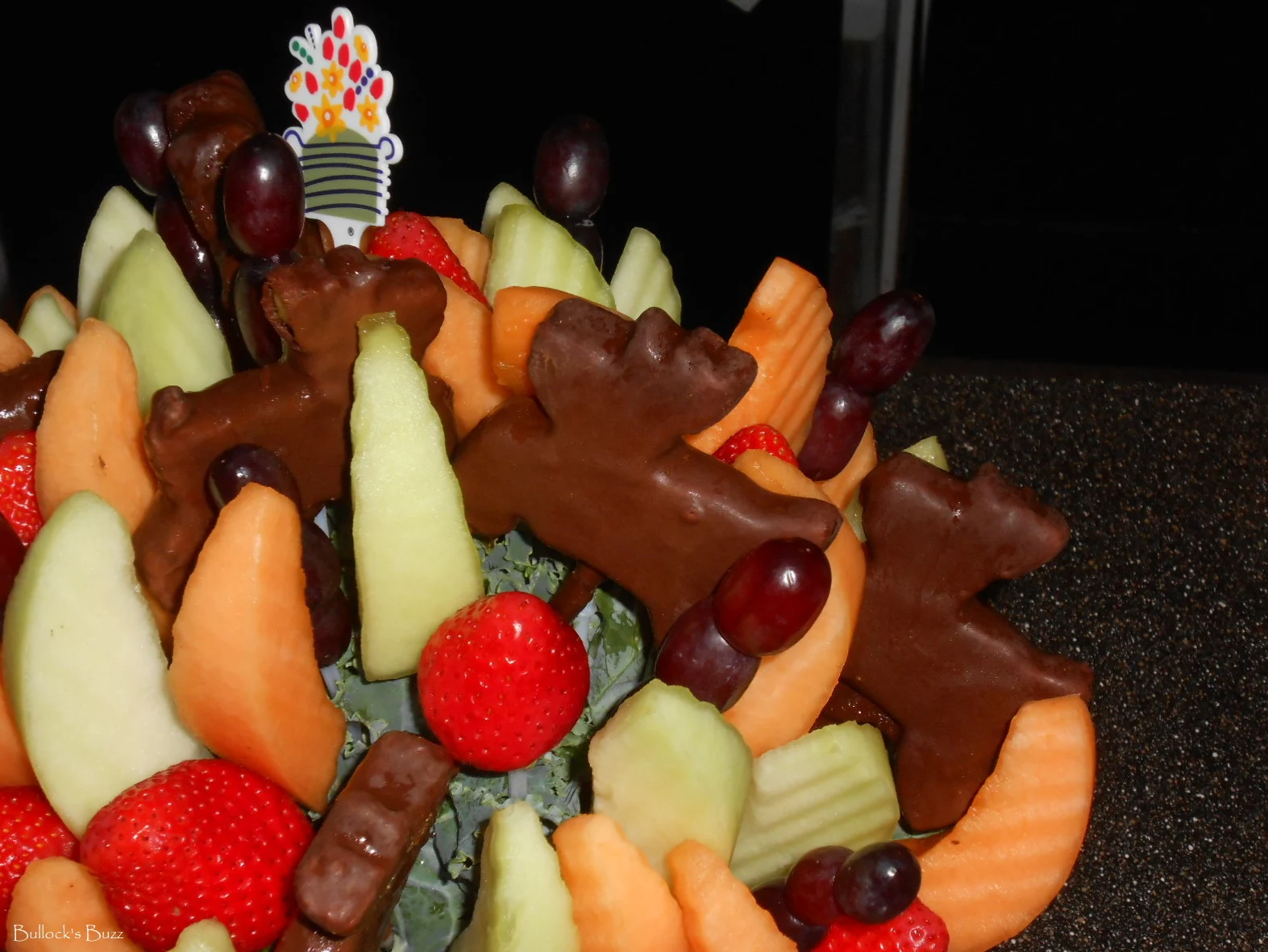 Edible Arrangements has hundreds of different fresh fruit displays from which to choose for every occasion including birthdays, holidays, new baby and more! Ordering is simple, you just choose an arrangement through their website, fill out some information including where and when you want your arrangement delivered. It would make a beautiful and thoughtful gift idea for the holidays, too! And if you forgot someone or just waited until the last-minute it's not too late since many stores are open Christmas Eve! Find and call your local store now and have it delivered today!