The city of Cancún in eastern Mexico has become a mecca for sun-seeking holidaymakers. Renowned for its luxurious hotels, golden sands and stunning seas, the destination has lots to offer. Situated on the Yucatán Peninsula, this vacation hotspot has been completely transformed over recent decades. In the 1970s, the government decided to revamp what was at the time a small, unassuming fishing village, turning it into a world-class resort – and so the party town we now know and love was born.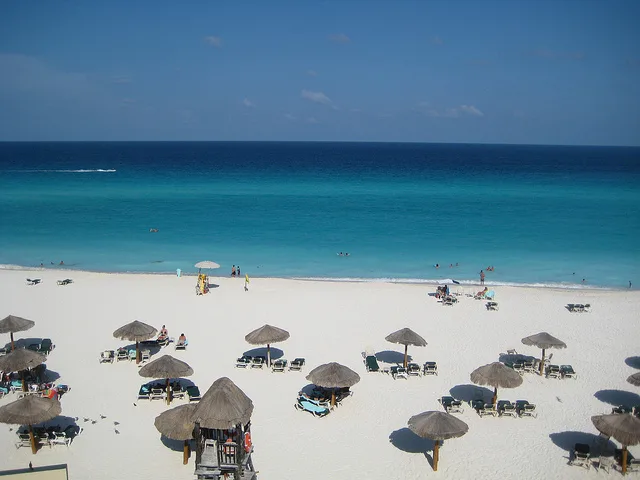 It's easy to splash lots of cash when you're in this part of Mexico. However, if you're traveling on a budget, don't panic. There are a number of free activities to enjoy in and around the resort.
Relax on the beach
Nothing can beat relaxing on Cancún's beautiful beaches, and these sandy spots can be accessed for free from hotels or via public walkways. For a relaxed atmosphere, Playa Tortugas is well worth a look. This beach is excellent for swimming and it's the ideal place to spend a lazy day. There are open-air restaurants on offer there too, but if you're keen to save money, you can always take some of your own refreshments.
Playa Delfines is another great option. Located a little way from the smaller, more popular beaches, it is easily accessed by rental car or bus and there is free public parking there too. This is the perfect area in which to unwind and it boasts impressive views of the city. Just be aware that the waters can get a little rougher there, and there are heavy currents and rip tides.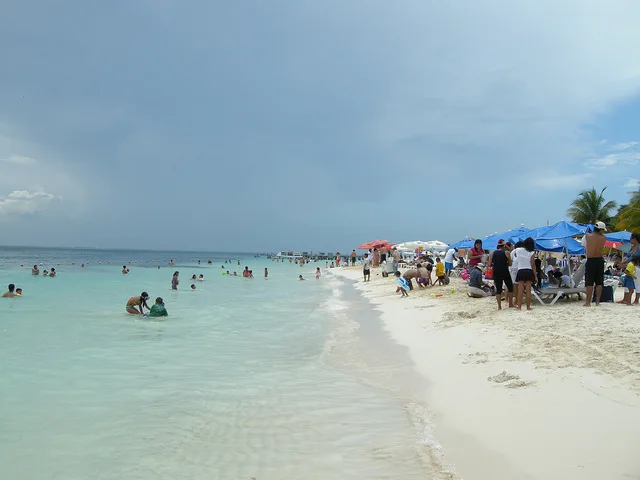 Escape to Isla Mujeres
No holiday to Cancún is complete without a trip to Isla Mujeres. This small island, which is based just eight miles off the Yucatán Peninsula, is a superb spot to sunbathe and sightsee. You can get to the Isla Mujeres by ferry for around $3 each way, and once you're there, you don't have to spend a cent.
Attractions on this tiny island include the Hacienda Mundaca, a ruined mansion that belonged to a 19th century slave trader, and the pristine beach of Playa del Norte. Also, make sure you keep a lookout for sea turtles.
By planning your days carefully and making the most of Cancún's natural beauty, you can ensure you're able to enjoy an affordable vacation in this little oasis.
Images by Ricardo Diaz and Kirt Edblom, used under the Creative Commons license.