For several years now I have been exploring the world of essential oils, and their many uses. Now they are quickly gaining popularity as more people learn about them and come to respect them for their natural qualities and their versatility. If you are not familiar with essential oils, they are the extremely potent oils that are extracted from plant leaves, flowers, stems, roots and even bark. They can be used for everything from cleaning your house to dealing with physical ailments. Traditionally there are three primary methods of using oils: aromatically, topically, or taken internally. No matter how you use them, you always need to be sure that you are using high quality, therapeutic grade, pure essential oils, and that you always follow all instructions and warnings.
High Quality Therapeutic Grade Essential Oils
The majority of the essential oils that are on the market today are produced solely for their aromatic quality, and are not of high enough quality to be used on your skin or in your body. If you attempt anything other than recreational aromatherapy, you will more than likely be disappointed. What you want to find and use are oils that are of therapeutic grade. These are oils that are – without getting too technical – both pure (containing only the volatile aromatic compounds of the plant) and potent (having the same chemical composition from batch to batch). A lot also depends on how the plants are grown and how the oils are removed from the plants. I recommend doing some research about therapeutic grade oils before you begin.
Uses for Essential Oils
As I mentioned above, essential oils have a variety of uses. Many people like to use them aromatically, meaning for their scents. Every oil has its own unique scent and can have amazing effects on moods and atmospheres in a room. For example, lavender is highly popular for its calming properties, while lemongrass is used to combat mental fatigue.
Essential oils can also be used for many things around the home including cleaning and disinfecting, first aid and even pest control. More and more people are turning to using essential oils in their own homemade cleaning products. And why not? Essential oils are natural, non-toxic and are not harmful to the environment, animals or humans as are their manufactured counterparts. Tea Tree Oil is one of the most popular oils to use in cleaning because of its antimicrobial properties, as are peppermint and lemon for their clean, fresh scents and cleaning powers.
You can also find many bath and beauty products that include essential oils both for their scent and for their natural healing properties. doTERRA's Essential Skin Care line is one such example. This family of skin care products uses the natural power of essential oils along with the latest in skin care technology to keep your skin looking and feeling healthy, and to target the visible signs of aging. The line includes everything from cleansers to scrubs to pore reducing toner.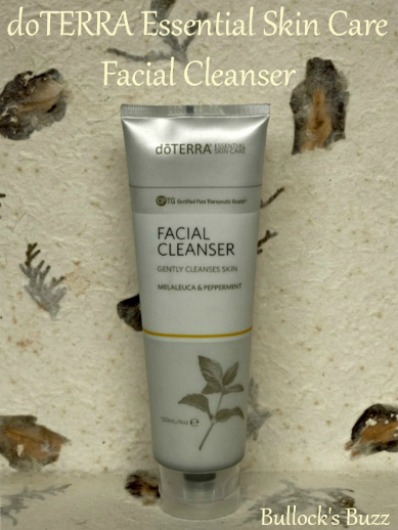 doTERRA Essential Skin Care Facial Cleanser with Peppermint and Melaleuca Essential Oils
My personal favorite is the doTERRA Essential Skin Care Facial Cleanser which uses the Certified Pure Therapeutic Grade® essential oils of Peppermint and Melaleuca. Peppermint has a clean, uplifting, fresh scent, and provides a cooling sensation similar menthol. Melaleuca, also known as Tea Tree Oil, is popular for its regenerative and cleansing properties when applied to skin. These oils, along with vegetable extracts, work to gently, yet thoroughly cleanse and remove impurities, leaving your skin looking and feeling clean and healthy.
There is so much I love about this cleanser. From its thick, rich consistency, to its invigorating scent. I have very sensitive skin, and at first I was worried that the cleanser would irritate my face. I need not have worried. I have been using it twice a day for several weeks now, and my skin looks wonderful! I only need to use a small amount to get my skin squeaky clean, and I love how easily it rinses off, leaving my skin clean and incredibly soft. Plus I love that it does not dry my skin out like other cleansers have.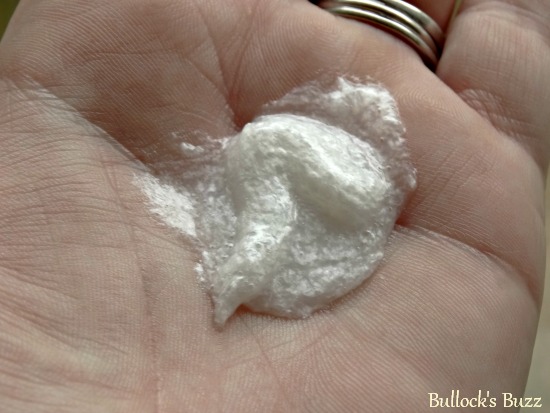 Tips to Remember About Essential Oils
While essential oils are a wonderful alternative to many man-made products, there are several things you need to keep in mind. First of all, essential oils are very concentrated and very potent; they should always be diluted when using. Just remember that a little bit will go a long way. Secondly, always make sure you do your research before using essential oils as they are extremely powerful and some are not recommended in certain circumstances (such as while pregnant). Most important of all, essential oils are in no way intended to treat or cure serious medical condition, nor are they meant to replace a doctor's advice.