FATHER'S DAY GIFT GUIDE SUGGESTION

Those of you who often read my blog are aware that my father passed a few months back, and as some of you probably know, when a family member passes, you are often left with many documents and other items that need to be disposed of safely and properly so as not to have private information stolen.
My dad was a meticulous record-keeper, and therefore I was left with boxes full of tax papers, old employee records from his past businesses and bills, plus all of his credit cards, health insurance cards and so on and so forth.
I just did not feel comfortable throwing these type of items away in a public dumpster, and looking into document shredding services I was shocked to see how much it could cost for one measly pound of paper shredding! So when I was given the opportunity by Fellowes to review their new Powershred M-12C shredder, I know I had my solution!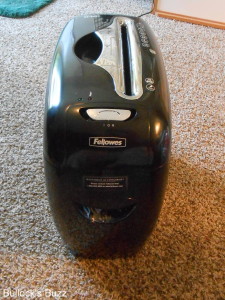 Known for making the World's Toughest Shredders™, Fellowes has made the perfect shredder for the home office with their new Powershred M-12C! It's light weight and the slim, sleek and stylish design belies how powerful this paper shredder actually is!
With Cross-Cut blades shredding each piece of paper into 399 particles, it would be practically impossible to piece the original document together. It can shred up to 12 sheets at once, and is also capable of cutting through staples and paper clips so you do not have to bother removing those before shredding. That's not all though! It easily shreds plastic cards like credit cards and drivers licenses, too.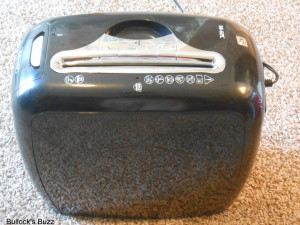 The new M-12C is also equipped with SafeSense® technology that uses an advanced electronic safety sensor to automatically disable the shredder when hands touch the opening where you insert papers. On the back is the main power switch, and a switch on the front enables you to set it to AUTO, OFF and REVERSE.
There is a small window set in the front so you can see how full the bin is getting, and once it is full, the bin easily slides out for disposal. The bin appears to be close to 4 gallons.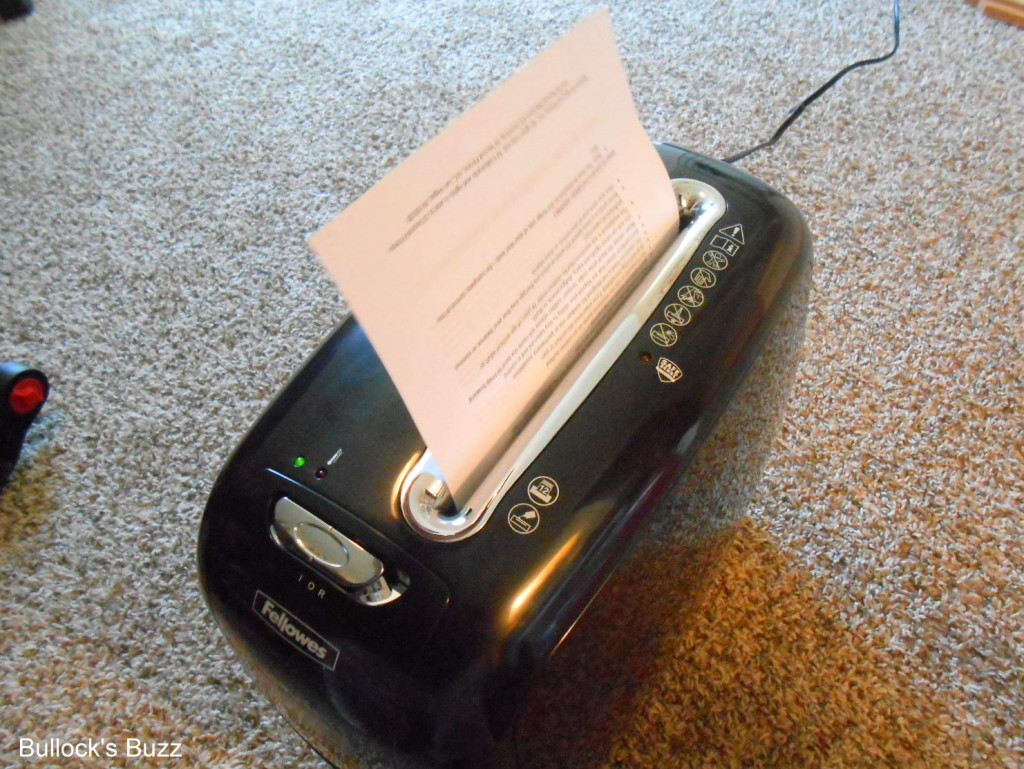 The first time I used the shredder I was a bit surprised about the amount of noise it made, but upon reflection, I cannot ever remember hearing a whisper-quiet shredder. When set on AUTO, as soon as you stick papers into the slot, it quickly pulls them in and shreds them. And credit cards are easily shredded in the blink of an eye.
The safety feature is a huge bonus, especially when small hands are around! It has made the task of getting rid of my dad's private papers much easier! Now I don't have to worry about someone stealing his identity or any other information, nor do I have to worry about what to do with all of our private information that is on papers we no longer need!
Everything I shredded was cut into neat, small pieces and sent directly into the bin with no leftover mess.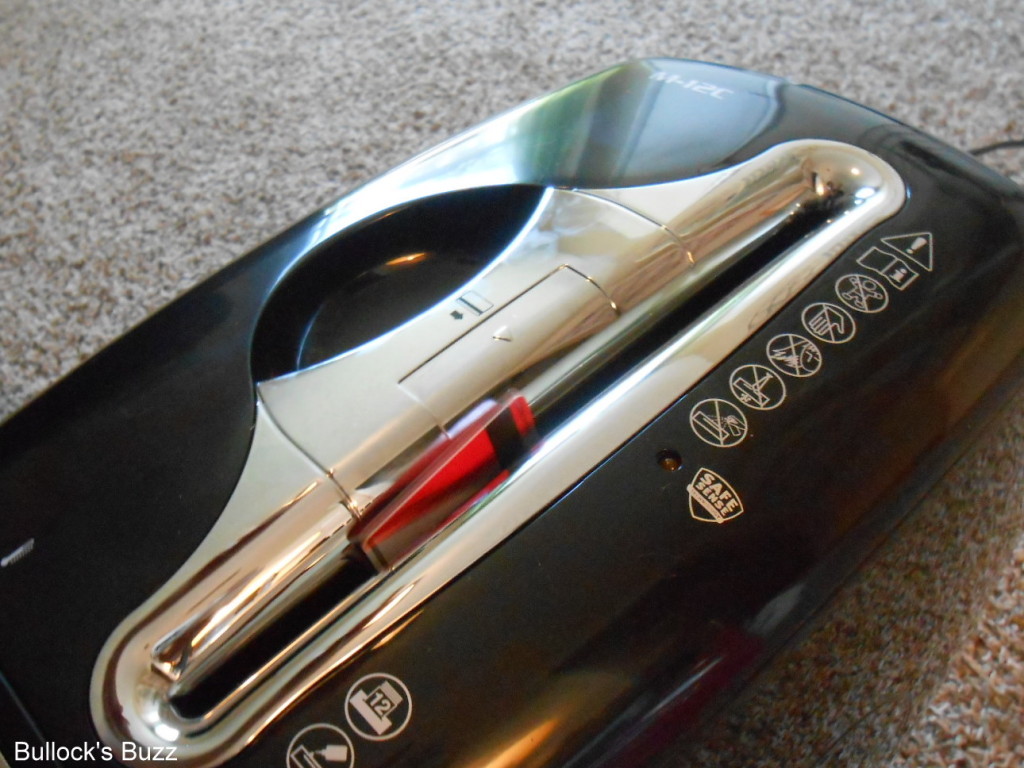 Speaking of neat, small pieces of shredded paper, in trying to live a more green lifestyle, I don't want to just shred the paper and dump it. There are so many other ways to use it, and when you are ready to dispose of it, it is easy to dump in a bag and take to a recycle bin! Below are a just few suggestions.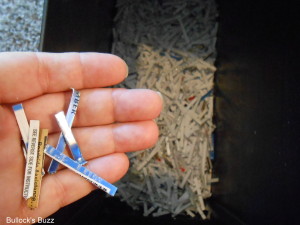 GREEN LIVING TIPS: Extra Uses for that Shredded Paper
– moving – use it to cushion fragile items in boxes
– shipping – use it to protect the item you are shipping
– use it as confetti for a party or wedding
– make costumes for your kids – the paper can be used to make wigs, fur, hair, feathers…
– give it to the kids to use in artwork, they can make pictures, decorative borders on cards…
– use it for pet bedding in a hamster's cage, a dog or cat bed, a kennel
– use it in pillows you craft
– recycle it!
With Father's Day a few short days away, the Fellowes Powershred M-12C would make an ideal and practical gift for the tech-minded dad! Right now, you can only find it at your local Target for $99.99, which is not much to pay for piece of mind when it comes to protecting your identity! It should be available on Target.com soon!