If you've decided to start giving hemp oil to your dogs, then you most likely have already done a fair amount of research. I'm sure that you've found out a lot of useful things, starting with the fact that it can be extremely helpful in boosting your pup's health and wellbeing. You've most likely also learned that hemp oil is safe for animal consumption.
Dog hemp oil certainly appears to be an amazing product that could do a lot of good for your canines. Nobody can deny the beneficial effects that have been scientifically proven.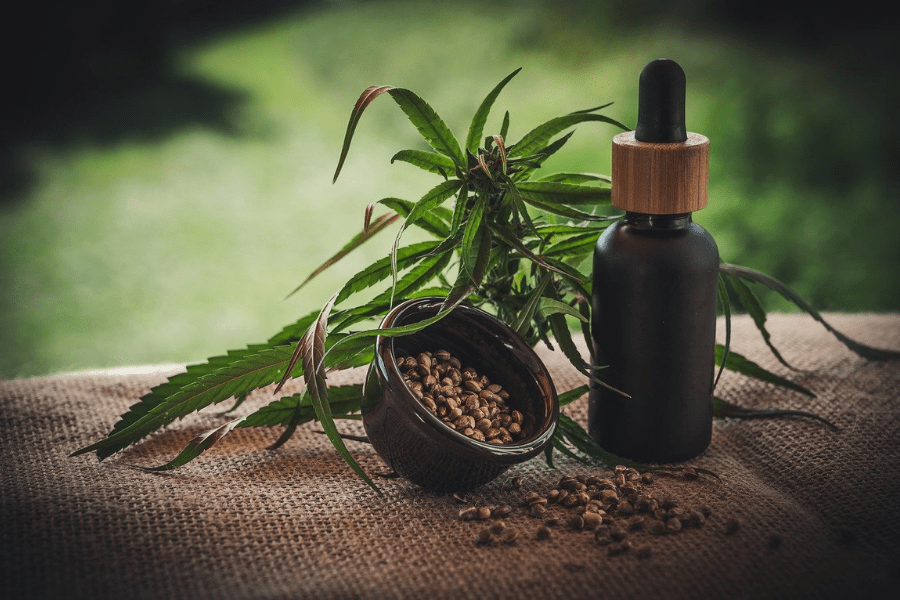 So if you've been thinking about hemp oil for dogs for a while then you're most likely ready to order and get started. You'll certainly make your pup happy! And we all know that when our dogs are happy, we're happy, too.
There is, however, one more thing you must do before you start administering it. You need to learn how to get the dosage correct.
Why It's Important to Learn the Correct Dosage of Hemp Oil for Your Dog
While research tells us that the negative effects of administering too much hemp oil for dogs are mild and temporary, there's still no need to risk it.
On the other hand, you certainly don't want to give your dog too little, either. It's possible the product won't work at all if you give too little.
In either scenario, you could waste both your money and a perfectly good supplement by not administering the right dosage. That's why it's so important that you learn the correct dosage before you start administering hemp oil to your dog.
How Do I Know the Correct Dosage of Hemp Oil for Dogs?
When it comes to hemp oil for dogs, there are several important things that you need to consider to ensure you're administering the correct dosage. Once you learn how to do it properly, you will definitely notice the positive changes in your pup's behavior and health.
Before administering hemp oil for dogs, if you haven't already, you should familiarize yourself with some of the ways hemp oil could help your dog, as well as some of the effects you can expect.
Once you've done that, you need to keep the following three things in mind to ensure you are correctly administering hemp oil for dogs.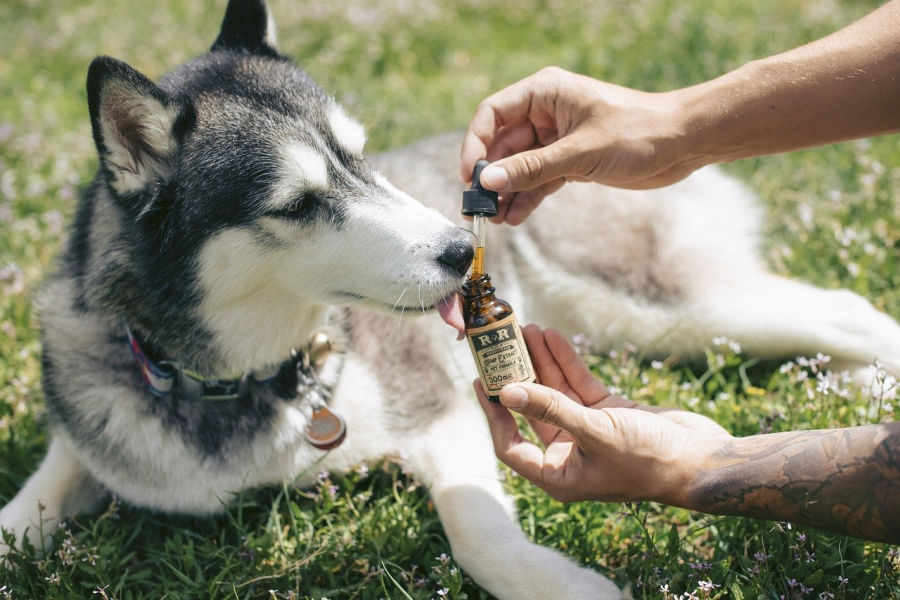 Check Cannabidiol Concentration
The first thing you need to do before giving hemp oil to dogs is to find a legitimate product made by a manufacturer that is ready to disclose all the information regarding the composition of that specific oil. This is also one of the best ways to ensure that you are buying a high-quality product.
Make sure you check the concentration of CBD that is in the product. This can be found on the label. The more Cannabidiol contained in the oil, the stronger it will be, so make sure to keep that in mind when determining the dosage.
If there is no label whatsoever, then you need to get another brand.
Keep Weight In Mind
The next thing to consider when it comes to hemp oil for dogs is your dog's weight. The breed of your dog is also an essential factor. Not because certain breeds can be more or less tolerant, but because different breeds weigh different amounts.
A smaller canine will certainly require a smaller amount of hemp oil than a large one. So, be sure to take the weight into account when trying to determine the right dosage for your particular dog. If you're not sure how, read up on how to check your dog's weight properly
Consider The Symptoms
One last thing to consider when it comes to determining the correct dosage of hemp oil for dogs is the symptoms. Hemp oil can treat different symptoms from common health problems but different symptoms may require different amounts of the product.
In addition to taking all of these significant factors into consideration, you can also find a few useful charts online that could help you determine the dosage in no time. Just make sure that you choose a reliable chart.