Like many people, this time of the year kicks off a frantic and busy schedule that lasts for many months to come. It's not unusual to find my energy levels dragging, my stress levels rocketing, and my immunity and gut health needing a boost. While I've heard about the benefits of probiotics, I'd never tried them for myself. Until I had the opportunity to try Bio-Kult Probiotics.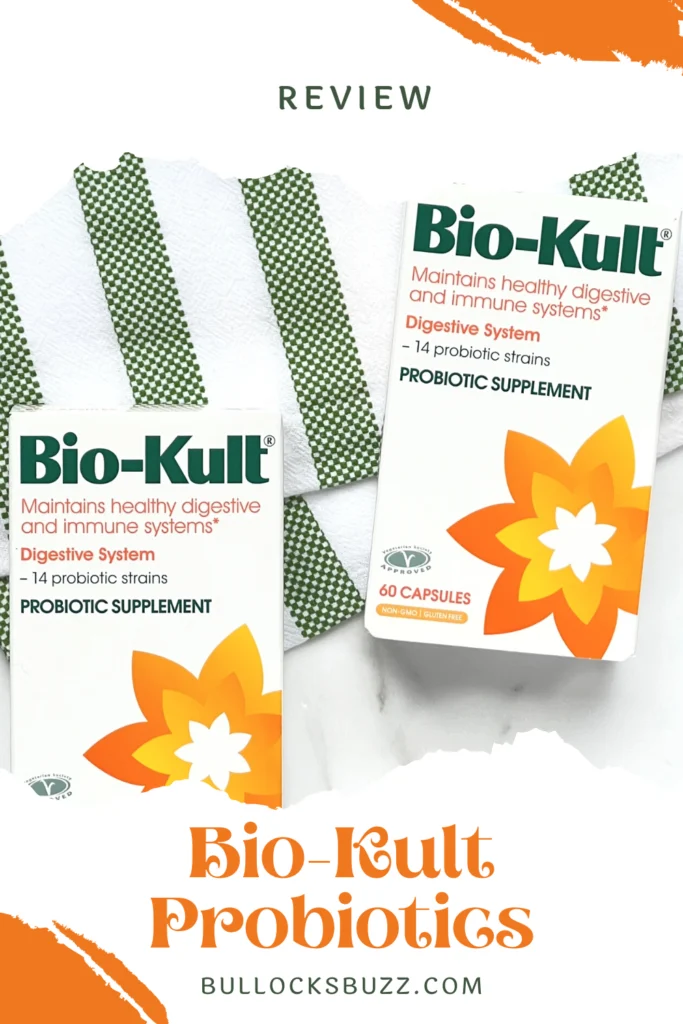 This is a sponsored post on behalf of Moms Meet to share my experience with Bio-Kult Probiotics.
What Are Probiotics? And Why Should I Take Them?
Probiotics are a combination of good yeasts and bacteria that live naturally in our bodies. These bacteria help us in a number of ways, including helping to fight off the bad bacteria when we have too much, making us feel better.
But these probiotics not only help us maintain a healthy gut – which, by the way, is essential to our overall health – but they also provide other health benefits as well. Depending on the strain, probiotics can help with a number of health benefits including:
improved digestion
better absorption of nutrients
stronger immune system
improved mental health
reduced inflammation and lessened symptoms of IBS
boosted energy levels
lessened fatigue and stress (by reducing cortisol levels)
helping resume normal gastrointestinal function when taking antibiotics
preventing or treating diarrhea that is caused by infections or antibiotics
While probiotics occur naturally in our bodies, we can add to them by consuming probiotic-rich food or drinks, or by taking a high-quality supplement such as Bio-Kult probiotics.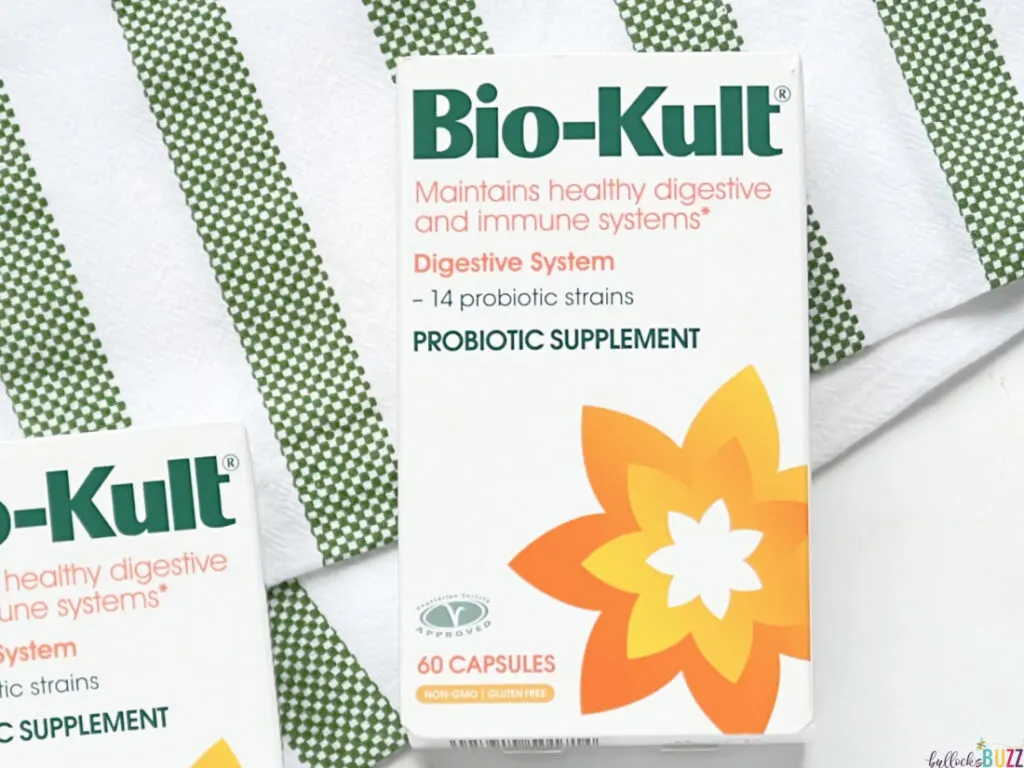 What Is Bio-Kult?
Bio-Kult is a UK-based probiotic supplement company that was developed by doctors, scientists, and nutritionists over 25 years ago. They offer a large range of probiotic formulations, including the UK's number one probiotic supplement, Bio-Kult Original Multi-Strain Formulation.
One thing I really like about Bio-Kult Probiotics is that all of their probiotic formulations are backed by both science and clinical research. Their formulations are also multi-strain, which means they contain a variety of unique bacteria strains. And since specific strains have been linked to different effects on health, Bio-Kult's probiotic formulations can help provide all-round support.
Bio-Kult Original Multi-Strain Formulation
For over a month now, I have been taking Bio-Kult Original Multi-Strain Formulation, and I wish I'd started sooner. Backed by over 30 clinical trials, Bio-Kult Original contains no artificial colors or flavors, is non-GMO, gluten-free, and has also been approved by the Vegetarian Society as a vegetarian product.
This Original Formulation contains 14 unique probiotic strains that target the digestive and immune system (which is perfect since flu and cold season is right around the corner)! Each capsule provides 2 billion live bacterial microorganisms, including several types of lactobacilli and bifidobacteria.
So far, I have been very pleased with the results. Not only has my gut health improved, but my overall well-being has, too.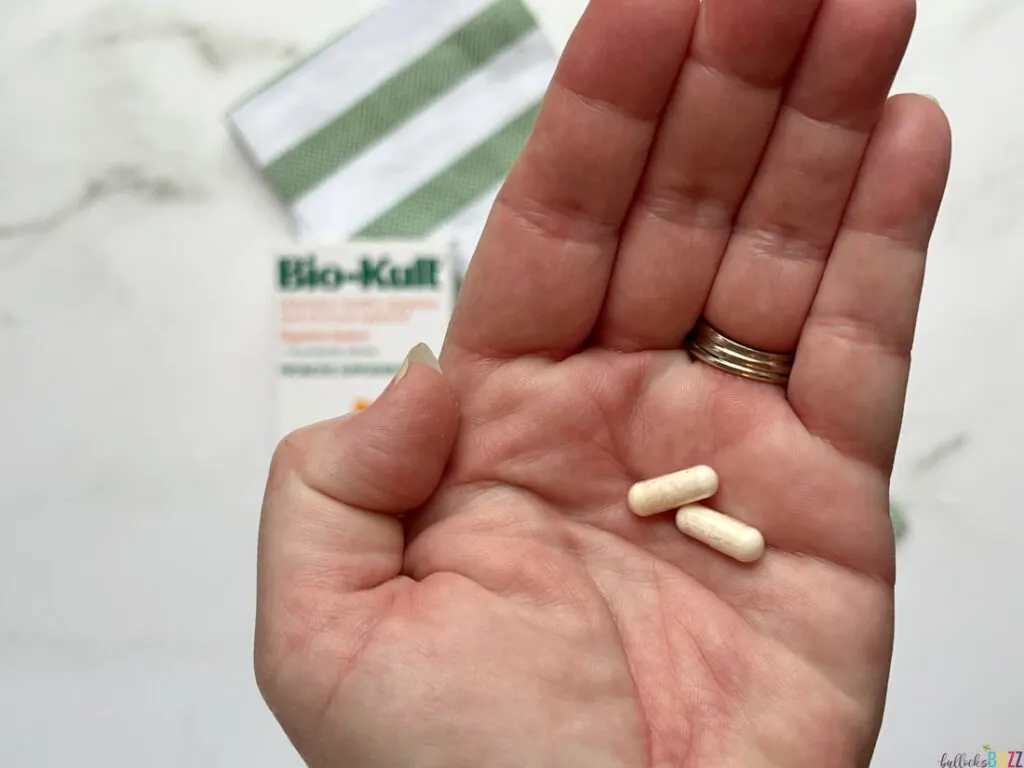 Another reason I like Bio-Kult is because the capsules are a small size which makes them easy to swallow. But if you can't swallow them, the capsules are safe to be broken apart and the contents added to drink or food.
It's easy to see why Bio-Kult Original Multi-Strain Formulation is the UK's number one probiotic supplement. It's now mine, too.
How Do I Take Bio-Kult Probiotics?
Bio-Kult Probiotics are extremely easy to take. You simply take 1 – 2 capsules per day with food. The capsules are pretty small which makes them easy to swallow. But if you can't tolerate swallowing pills at all, the capsules can safely be pulled apart and sprinkled over food or in a drink.
There is also no need to refrigerate the probiotics. Simply follow the packaging guidelines for use and storage.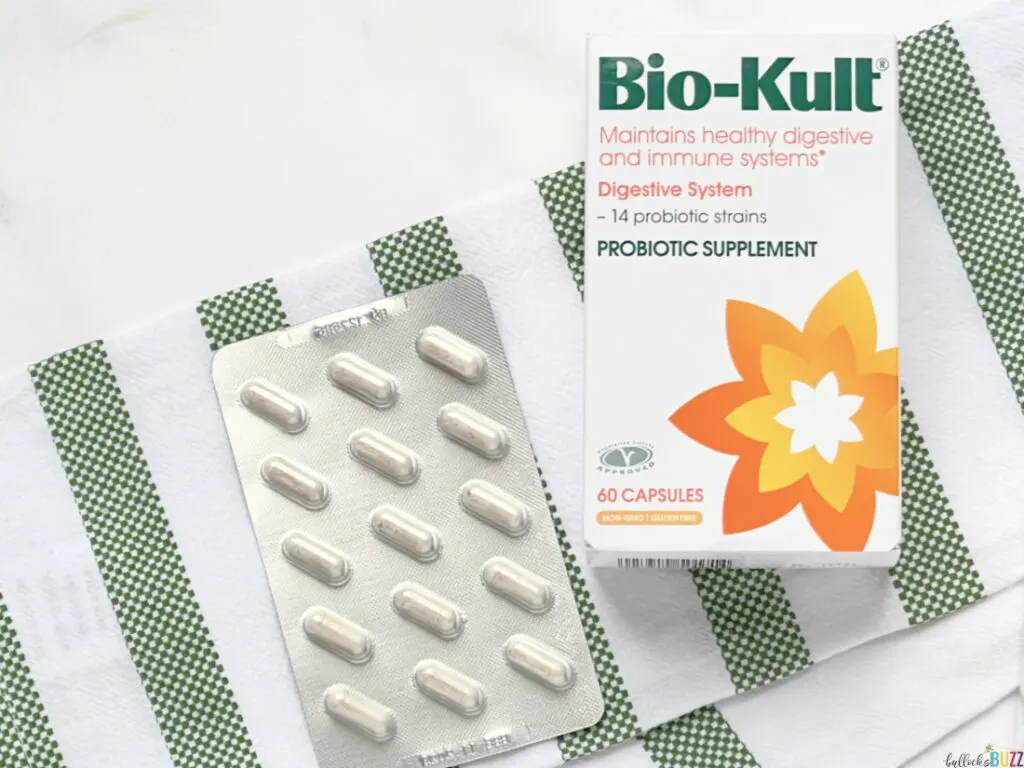 Where Can I Buy Bio-Kult Probiotics? Plus, a Promo Code
Save 20% on your entire order at bio-kult.com with promo code MOMSMEET20. Offer expires 12/31/22.
Bio-Kult Original Multi-Strain Formulation can be purchased online at bio-kult.com, amazon.com, and walmart.com. A box of Bio-Kult Original Multi-Strain Formulation retails for about $14.85 for 30 capsules; $25.50 for 60, and a 120-capsule box for $39.95.
*These statements have not been evaluated by the Food and Drug Administration. This product is not intended to diagnose, treat, cure, or prevent any diseases.
*As always, be sure to discuss with your doctor before starting any supplement.