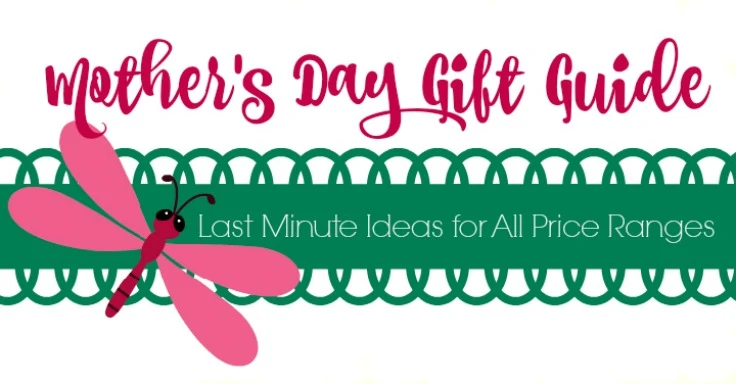 Last Minute Mother's Day Gift Guide: Gift Ideas for All Moms!
Mother's Day is now 6 days away! Have you found a gift yet? If not, don't worry! We've got you covered with this last minute Mother's Day Gift Guide! This guide is full of great Mother's Day gifts for all types of Moms! Whether your mom loves jewelry, tech, home decor or clothes, you're sure to find something that will put a smile on her face!
Inside this guide you will find gifts for What She Needs, Gifts for What She Wants and even Favorite Child gifts! From clothes to iPad covers, from jewelry to candy, this gift guide literally has it all! Even better, it includes great gift ideas in all price ranges!
In fact, when I was looking through this last minute Mother's Day Gift Guide, I found several things I'd love to have! Some of my favorites include the heart-shaped earrings, the bright and colorful handbag, and, of course, the Chocolate of the Month Club and the flowers! In fact, I may just treat myself to some of those flowers! There's nothing better than a gorgeous bouquet of wonderful smelling blooms to brighten up anyone's day! Below the gift guide are instructions on where you can find these items and get them for your mom! Happy Shopping!

Did you see something you think your mom will love? You can find a full PDF version of the above last minute Mother's Day gift guide complete with clickable links HERE. Many of the gifts can be found on Amazon, and they offer several shipping options including 2 day shipping, so your gift will get there just in time for her special day!
Did you see a gift in this last minute Mother's Day Gift Guide that you would you like to receive? Which ones do you think your mom would want?