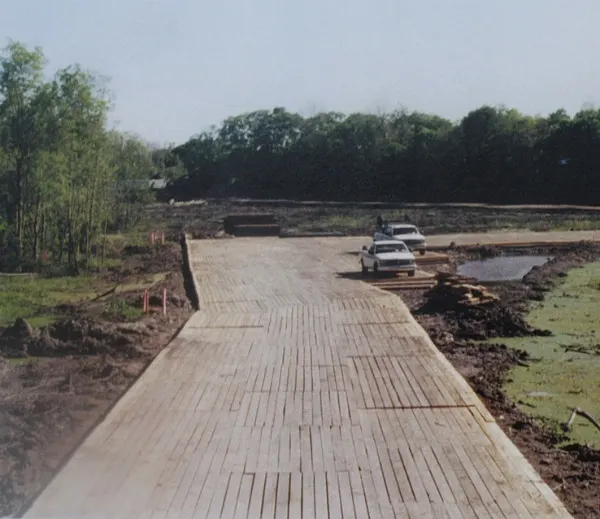 When it comes to interlocking mats, there are a variety of settings and industries for which they can be used in. Perhaps one of the biggest problems those who work in the oil industry face is reaching sensitive land where job sites exist.
Because most oilfields are located in remote locations, the need for access roads is dire. Interlocking mats are used to create temporary roadways to help crews get to job sites easily and safely.
However, interlocking mats also have many other uses, like the below applications:
Ground protection: Unstable land can cause a lot of problems and safety risks for road crews. Interlocking mats help make the job site safer.

Road Mating: When it comes to drilling, it's important to have road mats in place that will help crews reach job sites anytime.

Access roads: Some areas are not in the best of areas, and crews need easy access. These mats make great access points to get to the job site.

Swamp mats: If you're working in a swampy, muddy, and soft location, you can't afford to have equipment and crew members sink.

Temporary roads: Before interlocking mats, temporary roadways were designed using hazardous fill material that would leave a permanent trail of damage after a job was done. This material was also time consuming to install. Interlocking mats can be installed and uninstalled for reuse, with a negative environment impact.
Image courtesy Quality Mat Co.