With its beautiful, feminine, minimalist design, the Nordgreen Unika watch is one that I will wear for years to come!
I've never been a big fan of wearing watches. I never had one that I really liked and found comfortable to wear. Not until I came across the Nordgreen Unika watch, that is.
Thank you to Nordgreen Watches for sending me the Unika Watch to facilitate this review. As always, all opinions are my own.
Scandinavian design has always appealed to me. I love the clean lines, the simplicity, and the minimalism. It's very calming to me. So when Scandinavian watchmaker Nordgreen reached out to me, there was no way I was going to say no. And I am glad I didn't because the Nordgreen Unika Watch has become my absolute favorite watch no matter the occasion.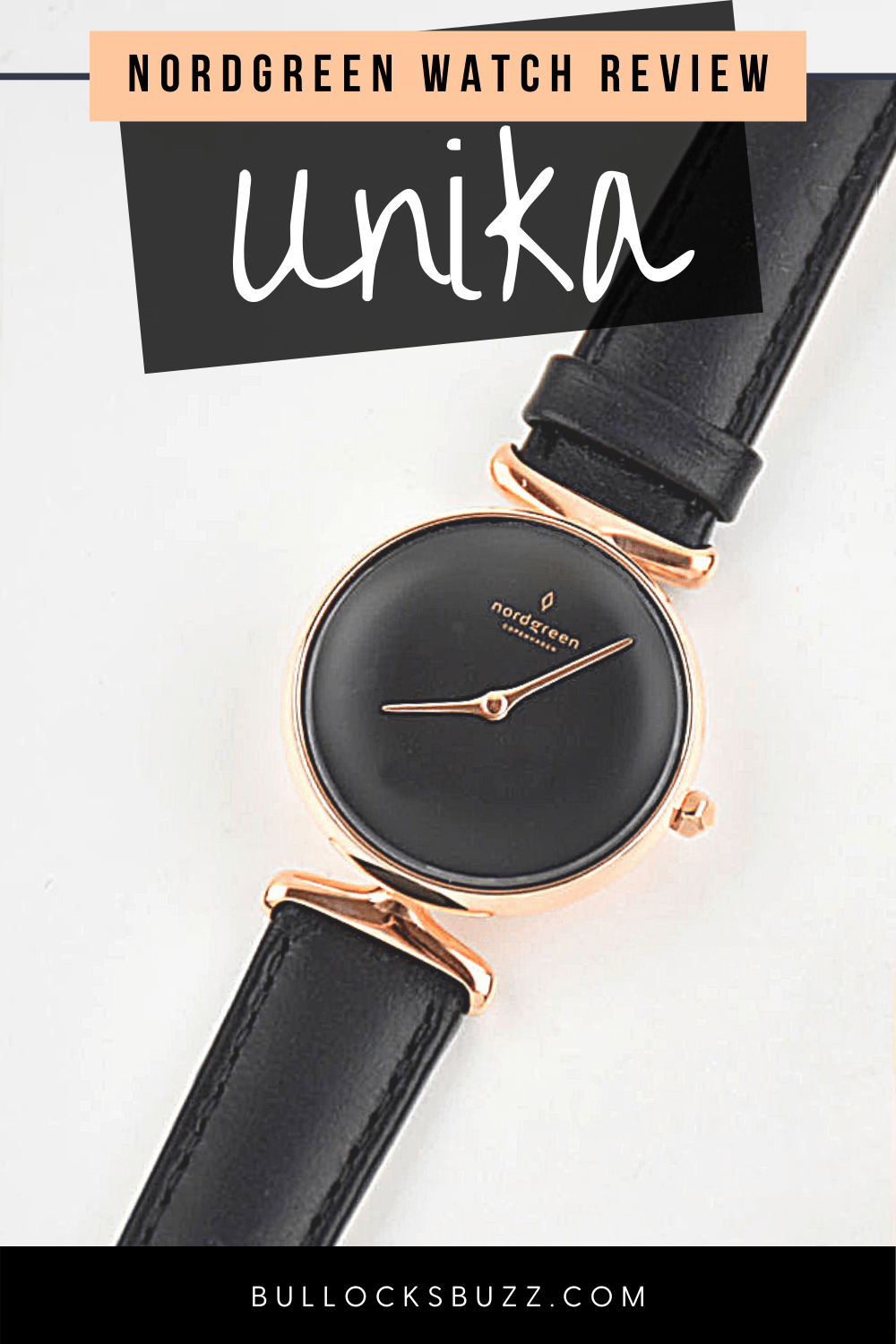 What Is Nordgreen
Nordgreen is a young, sustainable Danish watch brand whose philosophy is centered around quality, conscience, and compassion. In 2018, they launched their first three collections through very successful Kickstarter campaigns and they've not looked back since. In fact, their first campaign was one of the most successful campaigns to ever run on the platform!
Nordgreen fashion watches have a distinct, Scandinavian-inspired design that is focused on timelessness, minimalism, and functionality. Styled by award-winning designer Jakob Wagner (Bang & Olufsen, B&B Italia, Cappellini, and Hay), their watches successfully combine beauty with practicality.
But Nordgreen's watches aren't just beautiful, they're also made with high-quality materials. From the stainless steel bezels to Japanese quartz movement elements each watch is made to last.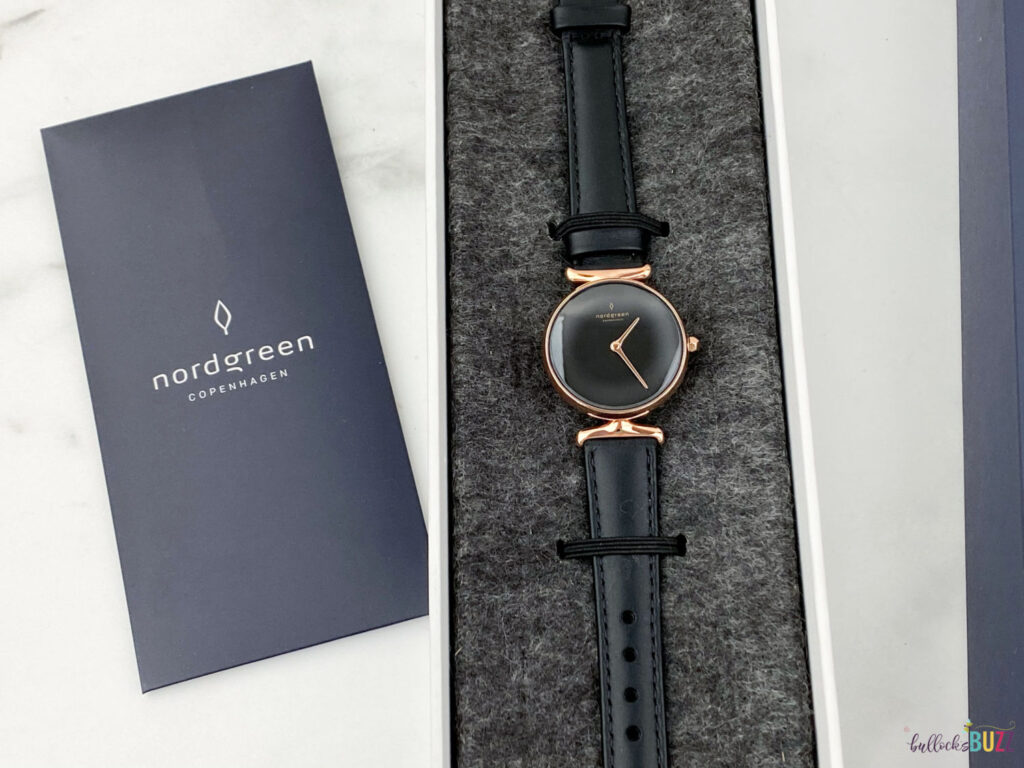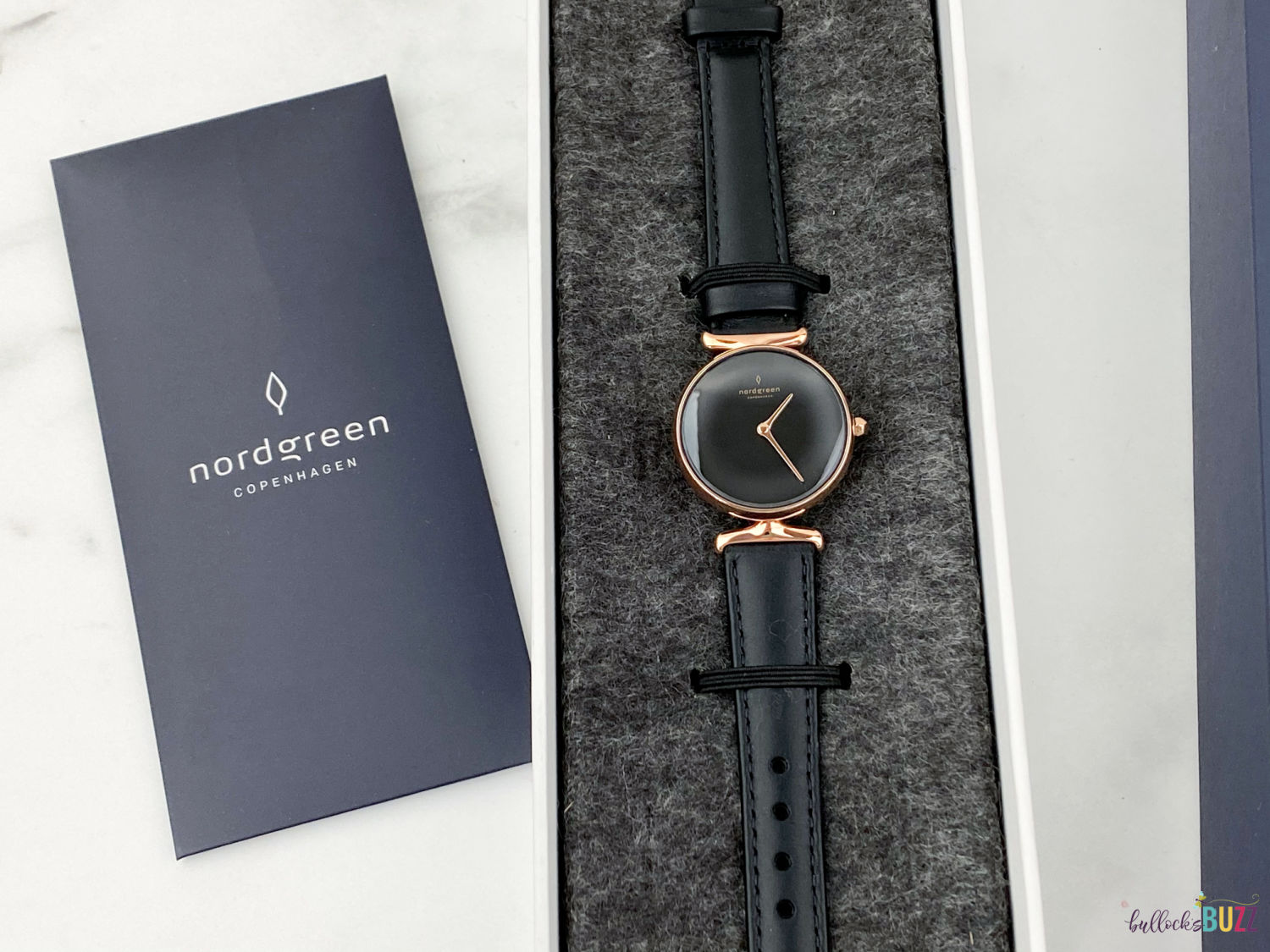 Scandinavian Design and Values – The Nordgreen Giving-Back Program
With Nordgreen, the Danish inspiration doesn't stop at design. It carries over into the company's values as well.
First of all, the company has a focus on sustainability. Their packaging is made from FSC certified cartons and upcycled plastic bottles, and they partner with manufacturers who focus on eco-friendly, green production.
They also believe in giving back. In fact, their Giving-Back Program is one of the reasons I was so excited to work with them.
The Nordgreen Giving-Back program upholds the Nordic and Danish values of health, education, and the environment through partnerships with charitable organizations around the globe. For each timepiece sold, Nordgreen gives a portion of the proceeds to one of three causes—and you get to choose which.
The three causes include:
Water for Good: this organization gives two months of clean water to 1 person in The Central African Republic.
Cool Earth: is committed to preserving the land. Every time a watch is bought, 200 square feet of Latin American rainforest is saved.
Pratham UK: this group delivers two months of education to a child in India with every watch purchase.
Once you get your watch, you simply find the serial number on the back of the watch and your identification number on the Certificate of Authenticity inside your watch box. Head to Nordgreen's website and enter the numbers on the Giving Back Program page, and then pick your favorite cause where you want your donation to go.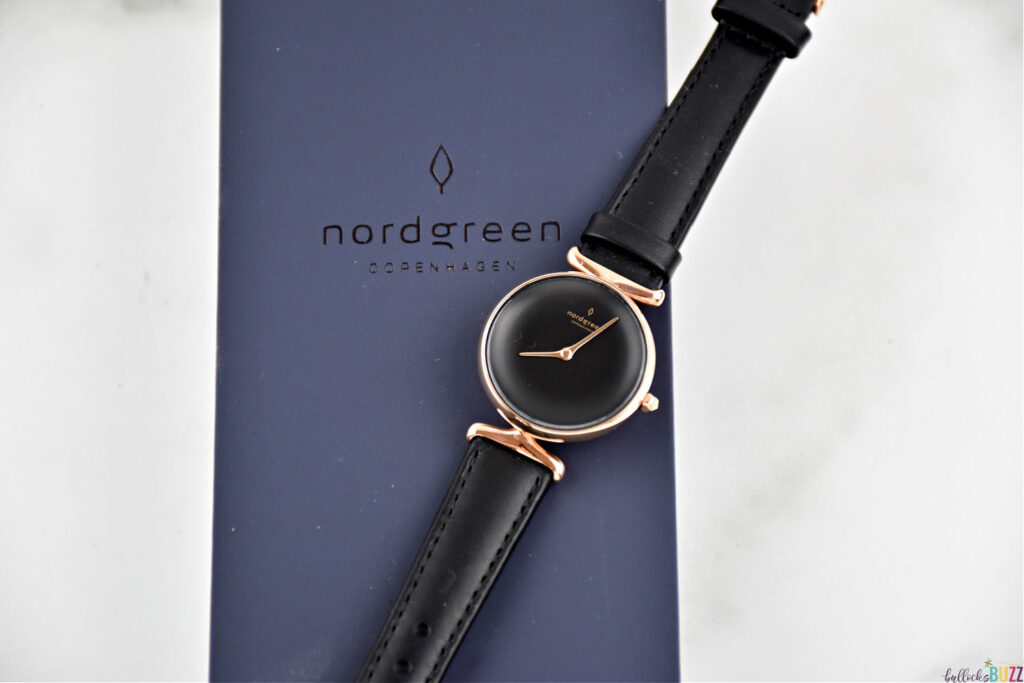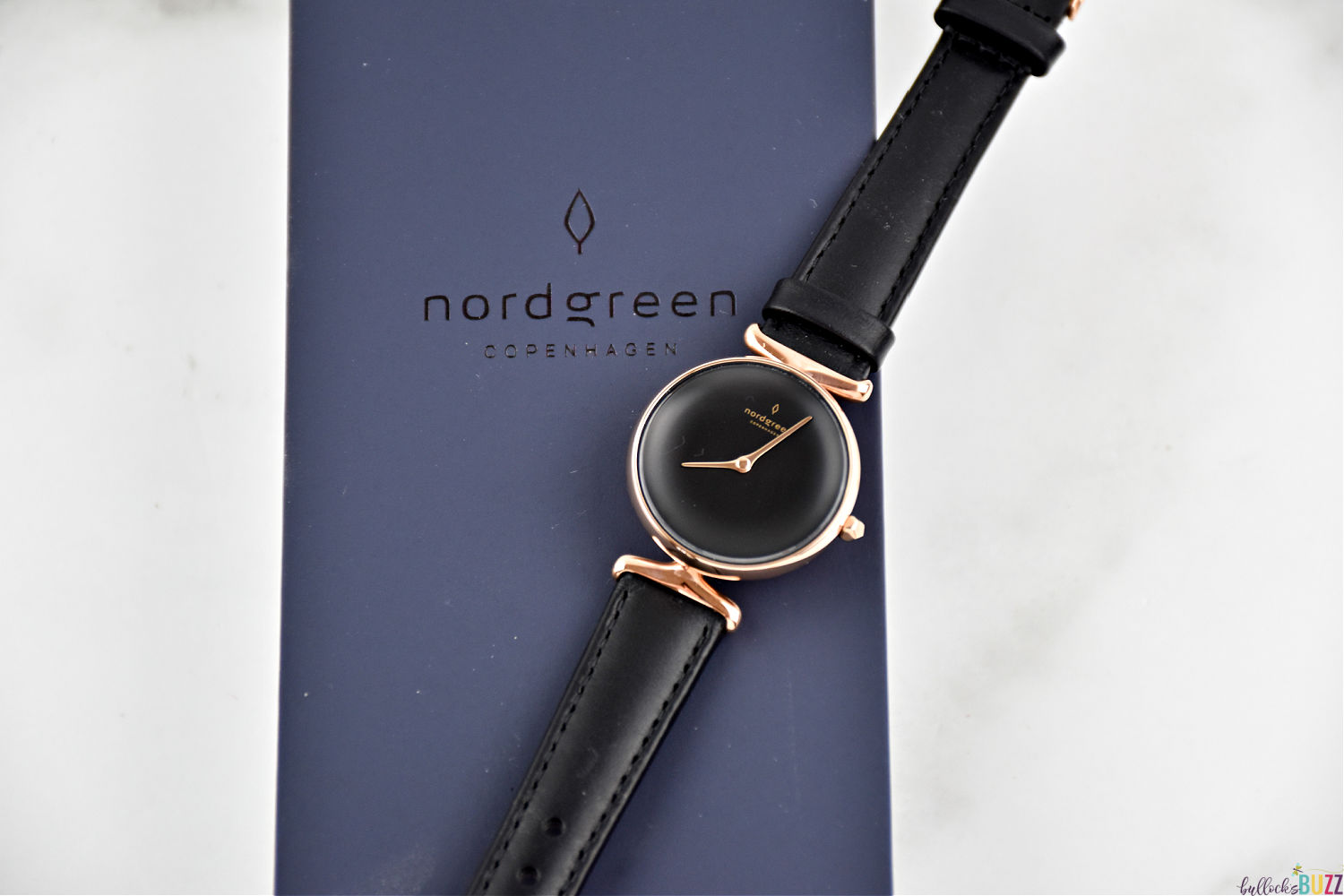 Customizable Watches So You to Get Exactly What You Want
Nordgreen watches come in a variety of beautiful and timeless (ha, ha, get it?) styles. So beautiful in fact, I had a hard time picking one! Fortunately, Nordgren makes it easy to get exactly what you want.
With most watches what you see is what you get. In the past, I've found myself having to compromise or bypass one feature in order to get another. Not with Nordgreen.
Each component of Nordgreen watches is customizable. So you can "build" your watch exactly how you want it by picking the design features you love the most. The result is a watch you love that fits you perfectly.
Five Base Models – Pick and Choose Options
Nordgreen currently offers five distinctive models: the Pioneer (men), Philosopher (unisex), Native (unisex), Infinity (women), and their latest watch designed specifically for women (and the one I choose), the Unika.
Within those five models, you can pick and choose the color of the metal case and the face color. Then from there, you get to pick and choose the rest including the strap (color and material)) and face size.
And speaking of the strap, all Nordgreen watches have interchangeable straps, too. So you can rotate between colors and materials to match your wants and needs.
To give you an idea of some of the options:
Face sizes come in three sizes, 28mm, and 32mm, 36mm, and 40mm.
Metal casing and face color options include gold, rose gold, silver, black, and gunmetal.
Strap materials include leather, vegan leather, nylon, and rubber.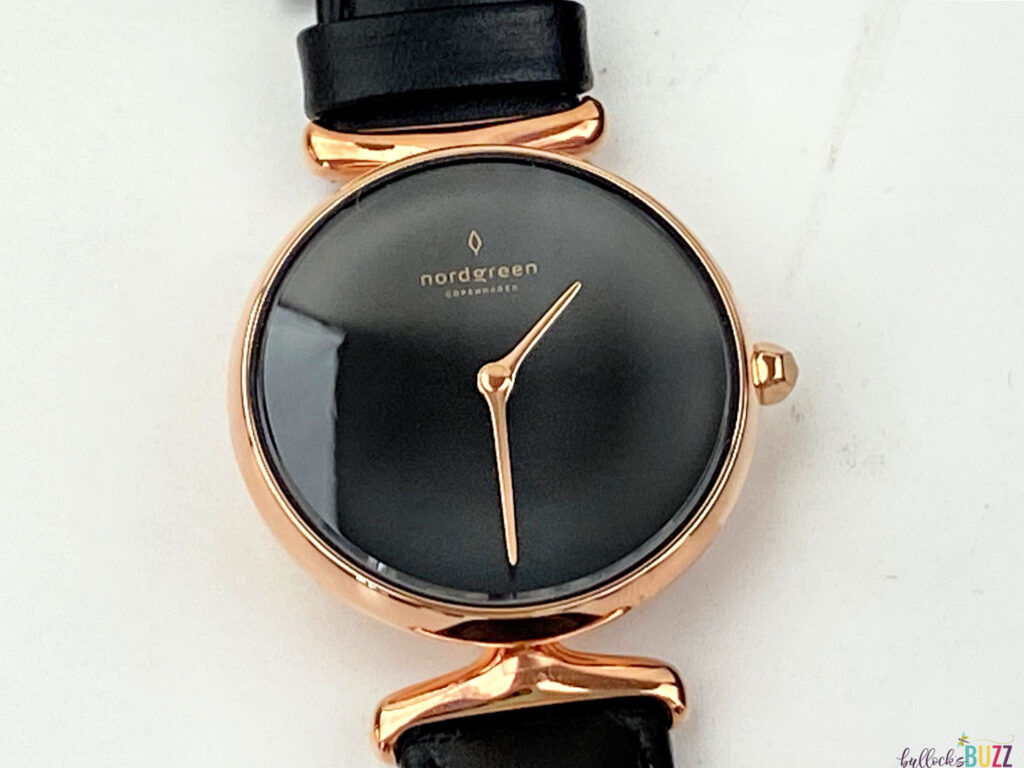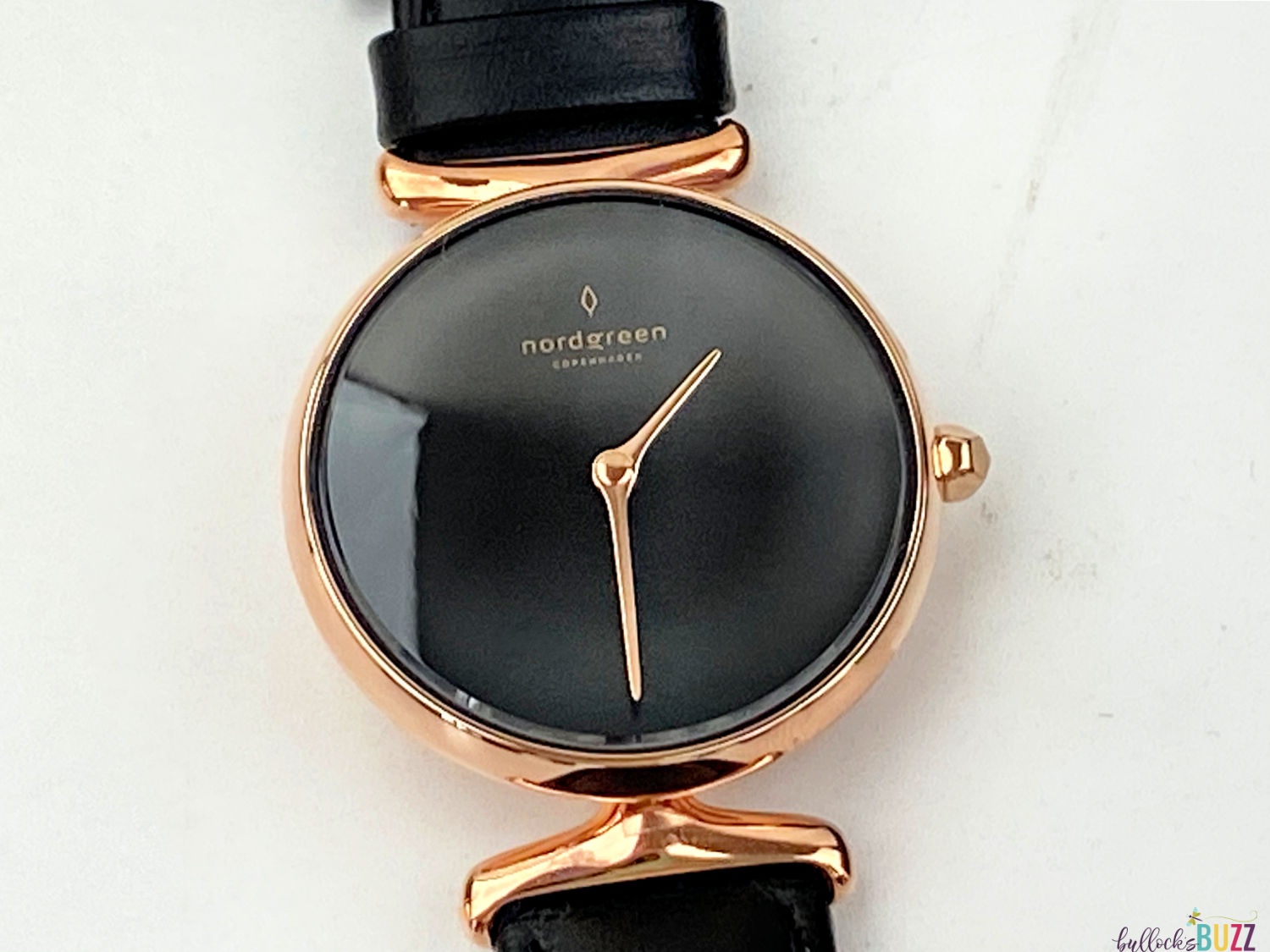 Nordgreen Unika Watch Review
Although I like all of their watches, the Nordgreen Unika watch with its simple, yet elegant design really appealed to me.
I opted to go with rose gold metal, a black face, and a black leather strap. I love the way the rose gold pops against the black! Best of all, I got exactly what I wanted without having to compromise.
Nordgreen's watches are all made of high-quality, solid materials. Here are the official specifications for the Nordgreen Unika watch:
Case Material: 316L stainless steel
Case Thickness: 7.2 mm
Width of Case: 28 mm
Color of Case: rose gold
Dial Color: black
Glass: domed sapphire crystal, smooth
Movement: Japanese quartz
Strap Material: Genuine leather
Color of Strap: black
Strap width: 14 mm
Strap length: 14 cm – 19 cm
Water-resistant: up to 3 ATM (rain and splash resistant)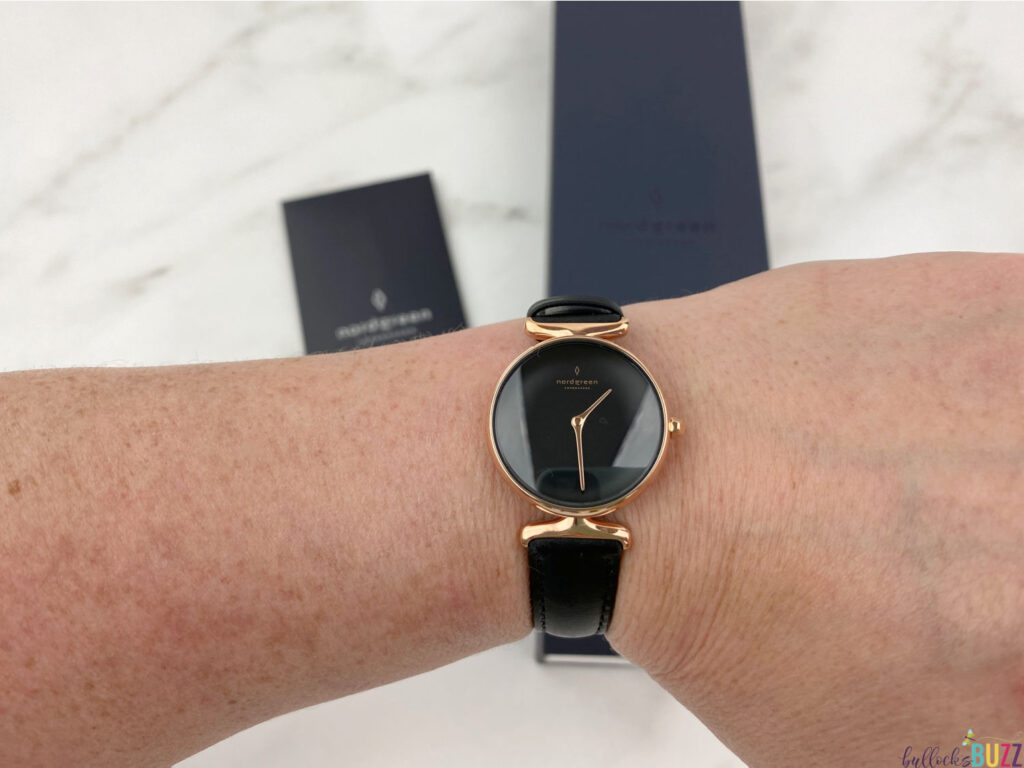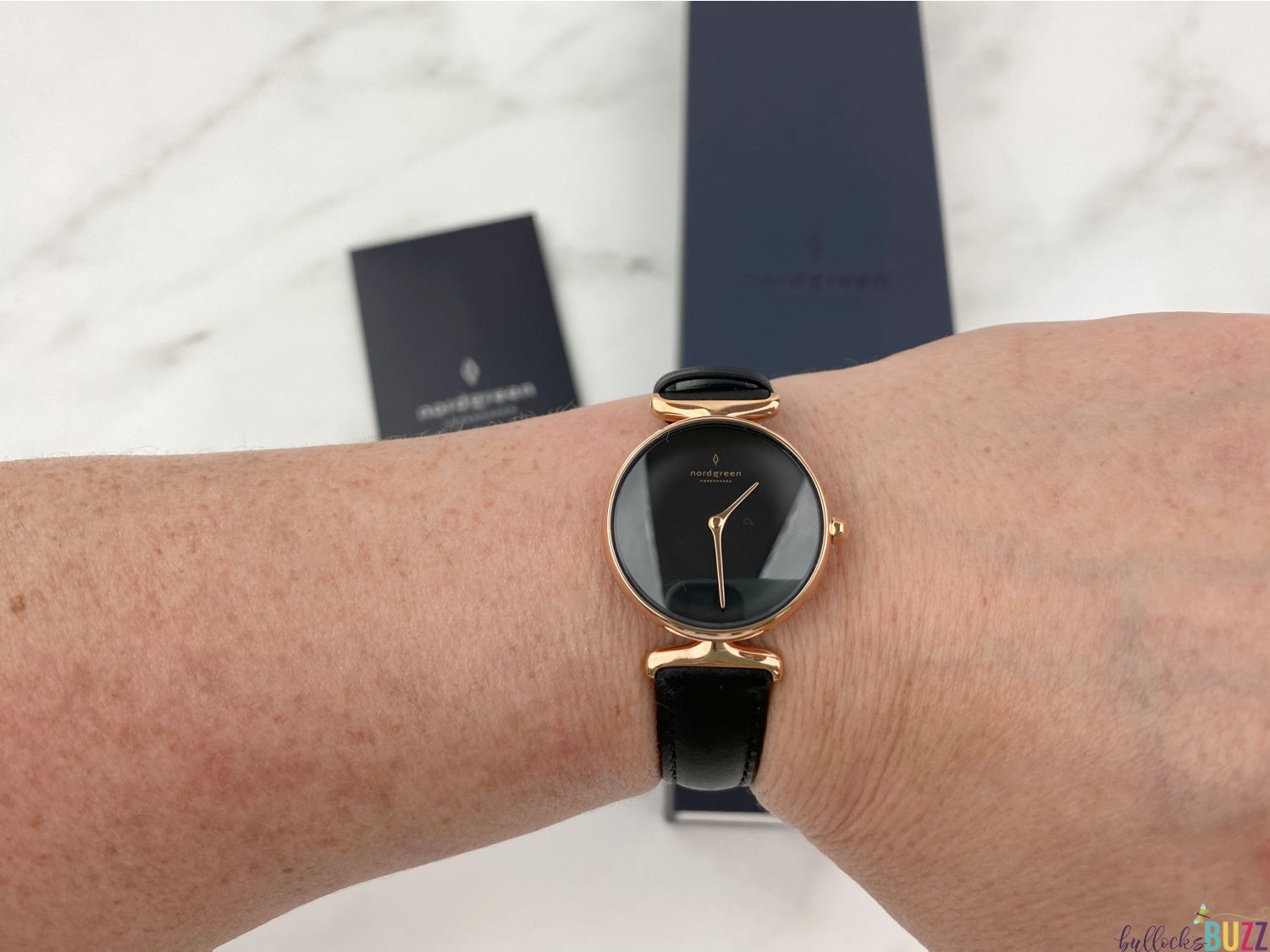 Slim, Feminine, and Well-Made
The Unika watch is great for everyday wear. As its name means, it's a very unique-looking watch. It's slim, lightweight, modern, feminine without the fuss, and very well-made.
But my absolute favorite thing is the innovative and unique way to strap attaches to the case. It's very modern, unusual and alluring.
Its slimness and lightweight design make it very comfortable to wear. And it looks great from any angle. Plus, it works wonderfully with any outfit, be it casual or a bit more dressy.
I have to admit, I had a very hard time deciding between the leather or mesh strap. So while I went with the leather to start with (and I am very happy that I did!), I still wanted the mesh strap, too. So yesterday, I ordered it in rose gold.
I cannot wait for it to arrive! Once it does, I'll be sure to post another picture so you can see what it looks like. 🙂 Then I'll have two different looks from the same lovely watch.
All in all, I can truly say that I love my Nordgreen Unika watch! Not only is it a beautiful, versatile piece, but it is very well made. The upkeep is minimal and should last for years to come. And even if something were to happen, it comes with a 24-month warranty from the date of purchase which is great for peace of mind.
Final Thoughts on Nordgreen Watches
If you are looking for high-quality, classy, beautiful, and affordable fashion watches under $300, then a Nordgreen watch would be perfect for you! Their lovely design-focused watches are functional, simple, elegant, and stylish.
Whether you're shopping for yourself, a friend, or a significant other, you're sure to find the perfect watch from Nordgreen watches!
What do you think of the Nordgreen Unika watch? Let me know in the comments below!